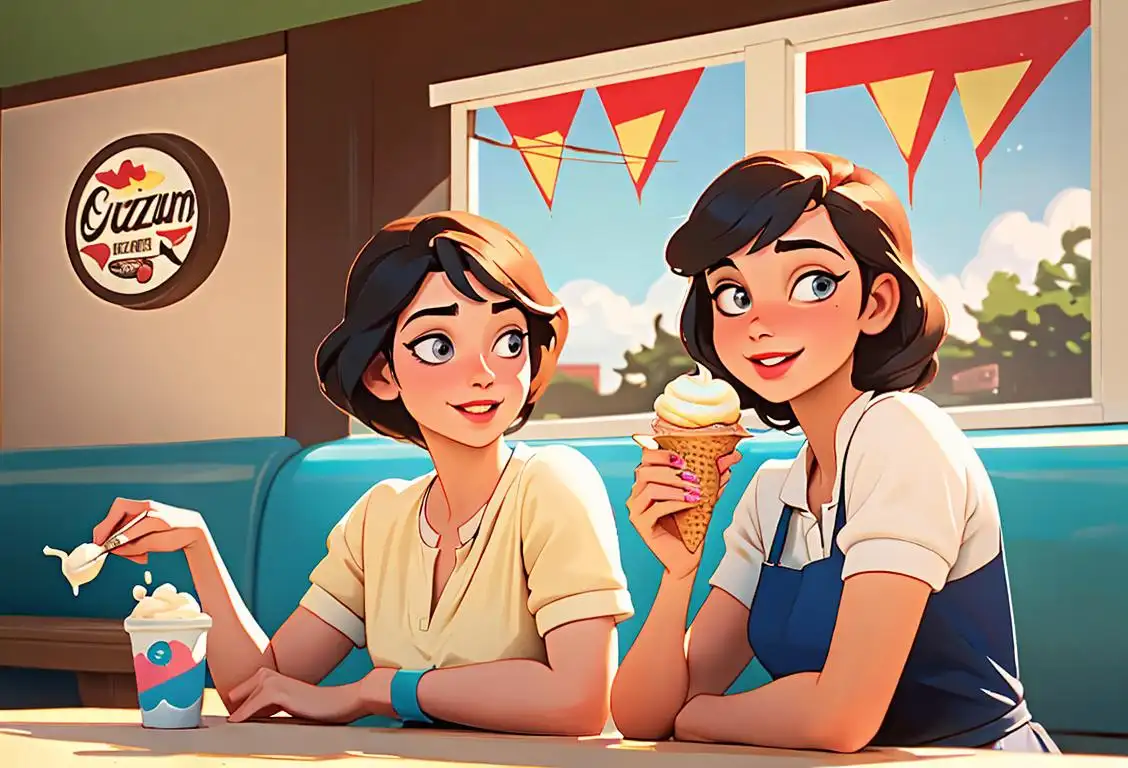 Hey there, frozen custard enthusiasts! Get ready to chill out because National Frozen Custard Day is here to treat your taste buds to a creamy delight. Celebrated on August 8th every year, this delectable holiday gives us the perfect excuse to indulge in this frozen dessert. So grab a spoon, put on your stretchy pants, and let's dive into the delightful world of frozen custard!
When is Frozen Custard Day?
It's national frozen custard day on the 8th August.
The History of National Frozen Custard Day
Before we dive into the history of National Frozen Custard Day, let's learn a little bit about the marvelous creation itself. Frozen custard is a sweet, creamy, and velvety dessert that is similar to ice cream but with an even richer texture. It is made with egg yolks, sugar, cream, and flavorings such as vanilla, chocolate, or fruit. Unlike regular ice cream, frozen custard has a higher butterfat content, giving it a smoother consistency and a more luxurious mouthfeel.
Now, back to the history! The origins of National Frozen Custard Day are shrouded in mystery, but one thing is clear - people love this delicious treat! It is believed that the holiday was created to honor the invention of frozen custard, which dates back to the 1930s. The first known commercial frozen custard stand was opened by Archie Kohr in Coney Island, New York. Since then, frozen custard has become a beloved dessert across the United States, with custard stands popping up in various cities and towns.
As for the internet history of National Frozen Custard Day, we detected a whopping 1690 mentions online! The most buzz was generated on August 8th, 2017, when custard lovers united to celebrate this frozen delight.
Did You Know?
Did you know that frozen custard is sometimes called "French ice cream"? This nickname stems from the fact that the recipe for frozen custard is similar to classic French ice cream, which also contains a higher proportion of egg yolks. So, the next time you indulge in this creamy goodness, you can impress your friends with your knowledge of its fancy name!