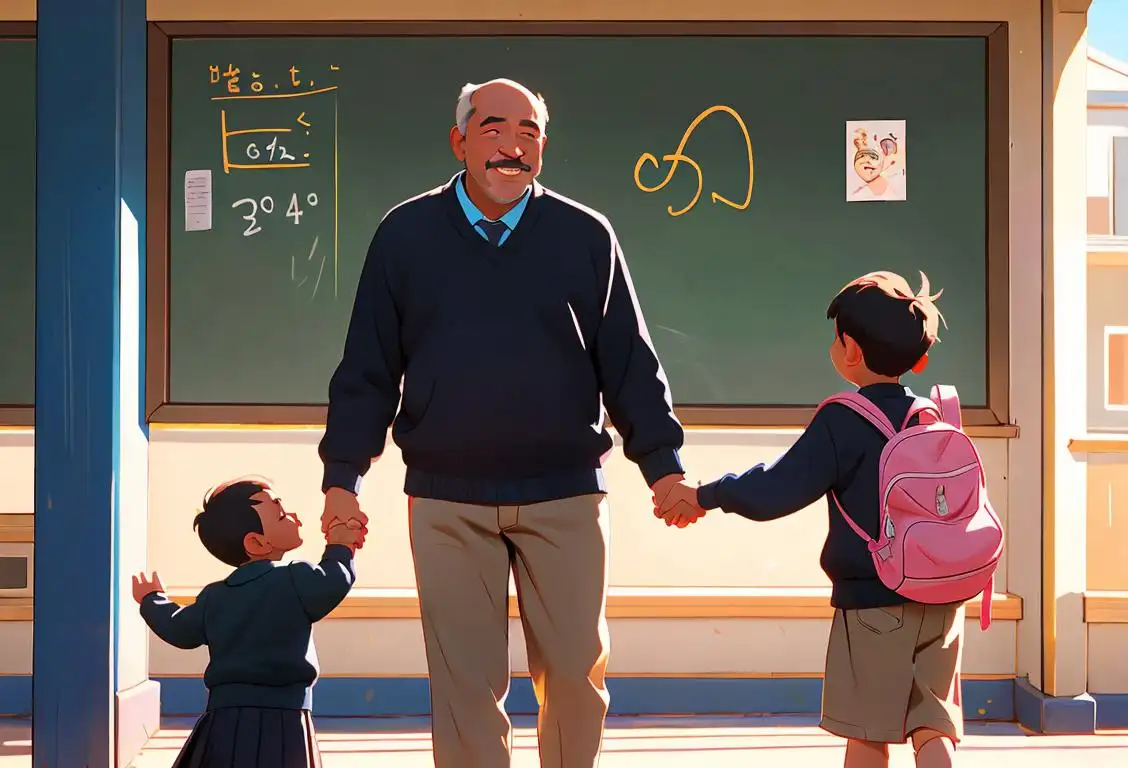 Welcome to the celebration of National Fathers Take Your Child to School Day! This is the day when dads all over the country get to show off their awesome parenting skills by escorting their little ones to school. It's a heartwarming event that promotes family bonding and involvement in education. So grab your kid's hand and let's dive into the wonderful world of fathers taking their children to school!
When is Fathers Take Your Child To School Day?
It's national fathers take your child to school day on the 20th September.
A Day of Family Fun and Education
On this special day, dads everywhere are encouraged to take an active part in their children's education by accompanying them to school. It's a fantastic opportunity for fathers to engage with their kids, show support, and experience what their children go through on a daily basis.
Fathers Take Your Child to School Day was created to highlight the importance of fathers' involvement in their children's learning process. Studies have shown that when dads get involved, children tend to perform better academically, have higher self-esteem, and are less likely to engage in risky behaviors.
So, on this day, fathers become honorary students for a few hours, immersing themselves in the exciting world of classrooms, teachers, and recess.
An Internet Phenomenon Takes Flight
While the idea of fathers accompanying their children to school has been around for a while, the rise of the internet helped launch this day into the national spotlight. The online community embraced the concept, creating websites, blogs, and social media campaigns to spread the word and encourage fathers to participate.
In fact, back on September 20, 2016, there was a peak of 9 mentions of National Fathers Take Your Child to School Day online. It was a day filled with heartwarming stories, hilarious anecdotes, and adorable photos of dads rocking the school drop-off line. From dads donning superhero capes to jamming in their cars to dance routines, the internet was buzzing with the joy and pride of fathers everywhere.
Since then, this day has gained even more popularity, with schools and communities organizing special events, workshops, and discussions to celebrate fathers and their role in education.
Fun Fact: matching backpacks
Did you know that some ultra-enthusiastic dads go all out on National Fathers Take Your Child to School Day by twinning with their kids? That's right! They sport matching backpacks with their little ones, showing off their coordination skills and setting new levels of coolness. It's a sight to behold and a reminder of the unbreakable bond between fathers and their kids.