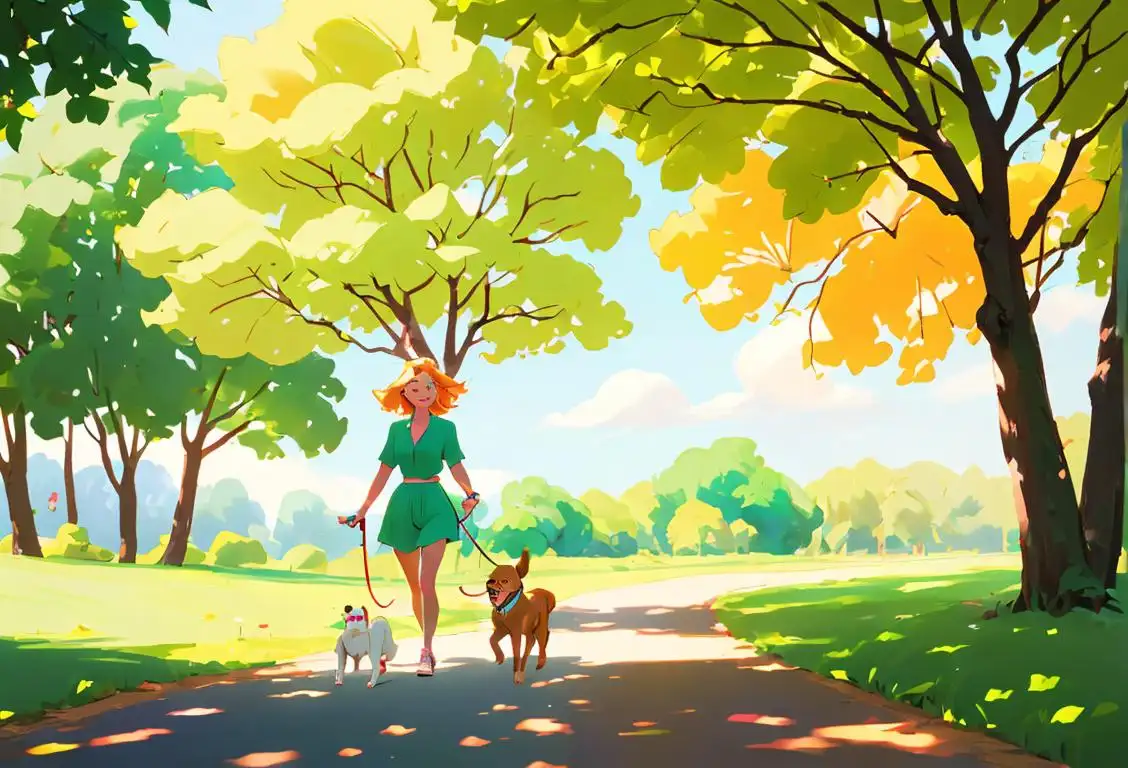 Hey there, dog lovers! Get ready to grab your furry friends and lace up those walking shoes because National Walk Your Dog Day is here! It's a day dedicated to taking your loyal companion for a stroll, giving them some exercise, and enjoying the great outdoors together. So, tighten that leash, wag your tail, and let's dig into the history and significance of this pawsome day!
When is Walk Your Dog Day?
It's national walk your dog day on the 22nd February.
The Internet History of National Walk Your Dog Day
Every year on February 22nd, dog owners around the world celebrate National Walk Your Dog Day. This special day was created to promote the health and well-being of our four-legged friends and remind us of the importance of regular exercise for both dogs and their humans. Walking your dog isn't just about physical activity; it's also an opportunity for bonding, socialization, and mental stimulation.
The concept of National Walk Your Dog Day, like many other national days, gained popularity through the power of the internet. Social media platforms, dog-related websites, and pet communities embraced this day, spreading the word and encouraging dog owners to hit the pavement with their pooches.
Walk Your Dog Day also serves as a wonderful reminder for dog owners to establish a routine for daily walks. Regular exercise not only keeps your dog fit but also reduces behavioral issues and promotes a healthier lifestyle overall. Plus, it's a fantastic opportunity to explore your neighborhood, meet fellow dog enthusiasts, and discover new dog-friendly spots!
Did You Know?
On National Walk Your Dog Day, did you know that studies show that dog owners are more likely to engage in regular exercise than those without a furry friend? It seems like our lovable canines have a sneaky way of motivating us to get off the couch and enjoy the outdoors!