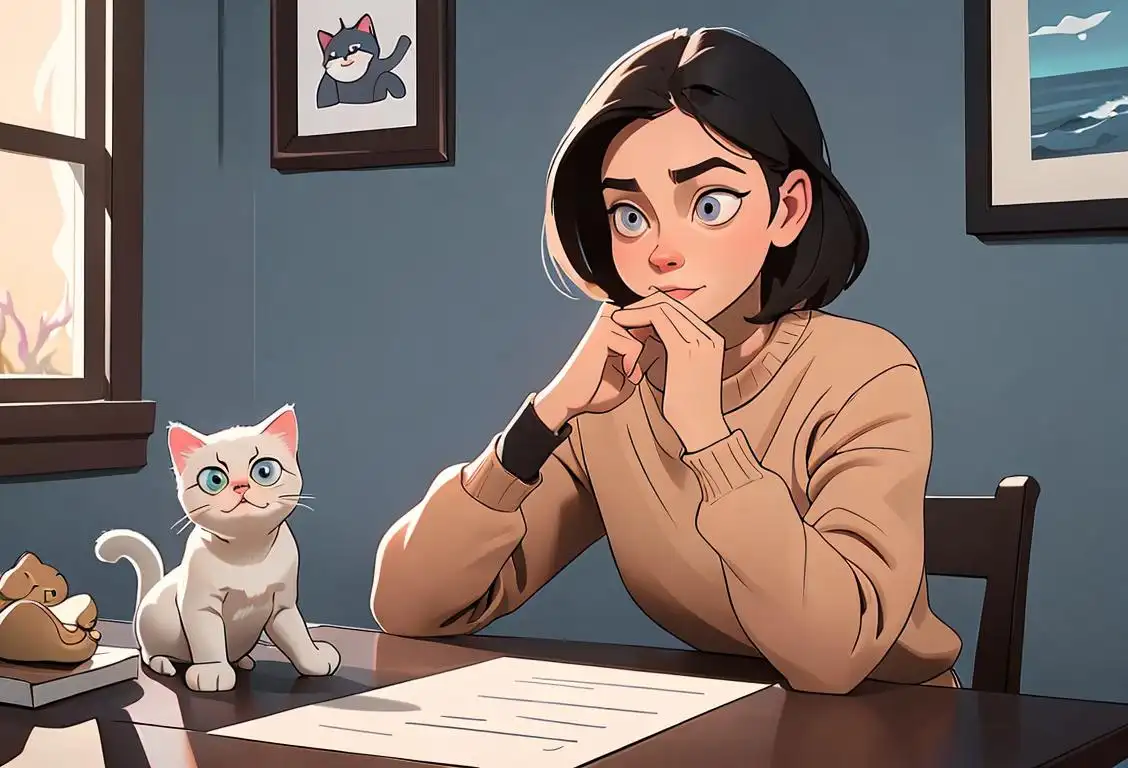 Hey there, internet explorers! Have you ever had that one person on your social media feed who just can't seem to stop posting about their 'amazing' life? Their every meal, every workout, every cute cat video they watch? Well, fear not, my friends, because National Unfollow Day is here to remind you that it's okay to hit that 'unfollow' button and reclaim your timeline! So, buckle up and get ready to dive into the fascinating world of National Unfollow Day!
When is Unfollow Day?
It's national unfollow day on the 6th July.
The Birth of National Unfollow Day
On July 6, 2020, the internet lit up with a brilliant idea that would forever change the way we navigate our social media feeds. National Unfollow Day came to life, encouraging users to cleanse their timelines of excessive self-promotion, vaguebooking, and those delightful political rants.
Everyone knows that social media can be a double-edged sword. On one hand, it connects us with friends, family, and cat videos we never knew we needed. On the other hand, it bombards us with a never-ending stream of updates that can be, well, let's just say less than thrilling.
So, in a stroke of genius, National Unfollow Day was born. A day where you can finally trim the fat from your social media feeds, reducing the noise and celebrating only the truly valuable content.
How to Celebrate National Unfollow Day
Celebrating National Unfollow Day is as simple as one, two, unfollow! Here's a step-by-step guide to help you cleanse your timeline:
Scroll through your social media feeds and identify those accounts that no longer spark joy in your virtual life. Is it an old high school acquaintance who constantly humble-brags about their latest achievements? Or maybe it's that overzealous cat fan who shares one too many pictures of their precious furballs. Either way, it's time to say 'sayonara'.
Click the 'unfollow' button like your sanity depends on it. (Hint: It kinda does.) Don't worry, the unfollowed accounts won't be notified of your decision. You can discreetly unclog your feeds without any awkwardness.
Sit back, relax, and marvel at your newly streamlined timeline. Ahhh, the sweet sound of silence, interrupted only by the things that truly bring you joy. Are you ready to reconnect with your loved ones, explore your hobbies, or just enjoy some good old cat-free content? The choice is yours!
It's Okay to Put Yourself First
Remember, my fellow internet adventurers, National Unfollow Day is a reminder that it's okay to prioritize your online experience. In a world where FOMO (Fear of Missing Out) reigns supreme, it's easy to feel guilty about unfollowing someone. But let me tell you a little secret: your mental well-being matters more than how many accounts you follow.
So, don't let those guilt trips or FOMO-inducing hashtags get to you. Embrace National Unfollow Day as a day of empowerment, where you take control of what you see and curate a feed that brings you happiness, laughter, and cat videos that truly make you smile.