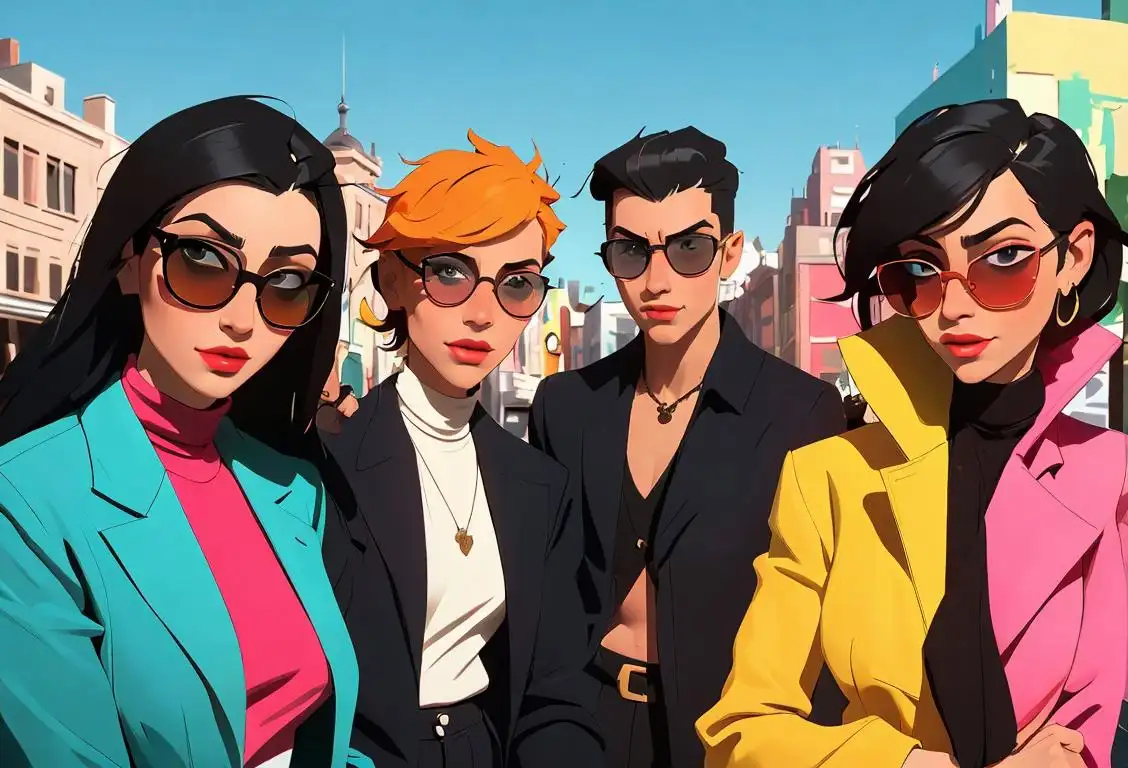 Hey there, sunglasses enthusiasts! Are you ready to celebrate National Sunglass Day? Well, it's time to throw some shade on this fabulous occasion! Whether you're rocking a pair of aviators, cat-eye frames, or even those wacky novelty ones, this day is all about showcasing your style and protecting your peepers. So, slip on your favorite shades, and let's dive into the sunny world of National Sunglass Day!
When is Sunglass Day?
It's national sunglass day on the 27th June.
History of National Sunglass Day
Now, you might be wondering about the origins of this shady celebration. Well, National Sunglass Day wasn't actually born on the internet. It was established by The Vision Council to raise awareness about the importance of UV eye protection. The Vision Council is an industry trade group that represents manufacturers and suppliers in the optical industry. So, they decided to create a special day to remind people to shield their eyes from harmful UV rays while looking effortlessly cool.
The inaugural National Sunglass Day took place on June 27, 2017. Since then, the day has gained popularity, and sunglasses enthusiasts from all over the world eagerly wait for this summer celebration.
How to Celebrate
If you're wondering how to celebrate National Sunglass Day, don't worry - we've got you covered! Here are a few groovy ideas to make the most out of this day:
1. Rock Your Favorite Shades: This is the day to show off your fabulous sunglasses collection! Whether you go for classic black frames or experiment with neon colors, the key is to strut your stuff with confidence.
2. Share the Love: Reach out to your friends, family, and loved ones and let them know how much you appreciate their style. Share a selfie with your favorite sunglasses on social media and tag your friends, using the hashtag #NationalSunglassDay. Let the world know that you and your squad have the coolest shades around!
3. Fun in the Sun: Take advantage of the sunny weather and plan outdoor activities. Head to the beach, have a picnic in the park, or go for a leisurely stroll. Just make sure to keep those shades on to protect your eyes from harmful rays.
Did You Know?
Did you know that sunglasses have been around for centuries? In ancient Rome, Emperor Nero used to watch gladiator fights through polished gems to protect his eyes from the sun. Talk about a stylish trendsetter!