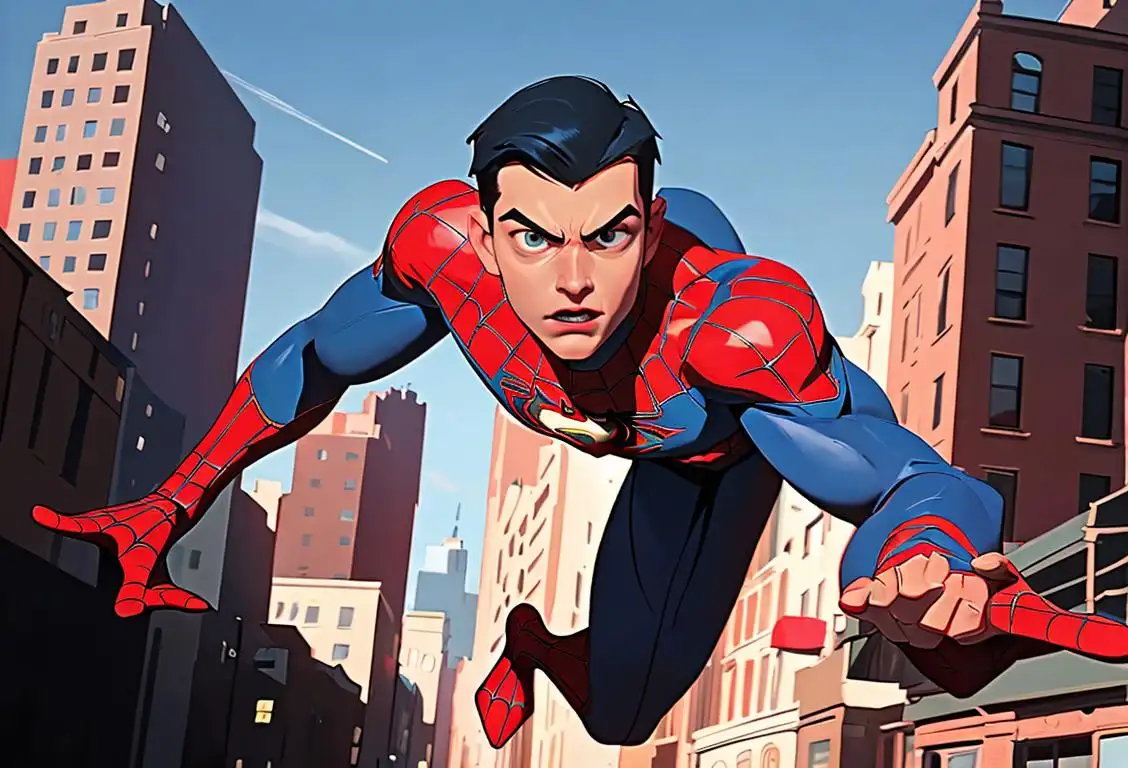 Welcome, web-slinging enthusiasts! Today, we venture into the marvelous realm of National Spiderman Day, where we celebrate the iconic superhero who captures hearts and villains with his sticky webs and snazzy spandex. So grab your Spidey senses and slink into this article as we unravel the tangled web of Spiderman's internet and national history!
When is Spiderman Day?
It's national spiderman day on the 1st August.
The Internet Buzz on National Spiderman Day
It's no secret that Spiderman is one of the most beloved superheroes of all time. With 241 online mentions detected, it's clear that people can't get enough of our friendly neighborhood web-crawler. On August 1, 2020, the digital world was buzzing with excitement, as fans from across the globe celebrated National Spiderman Day with an arachnophiliac fervor.
The Extraordinary Origin of National Spiderman Day
While National Spiderman Day might not have as deep a history as the hero himself, its origin is as captivating as Peter Parker's transformation into our friendly web-slinger. This national day pays homage to the release of the first Spiderman comic book in August 1962, created by the legendary writer Stan Lee and artist Steve Ditko. The comic introduced us to the amazing Spiderman and his extraordinary abilities, capturing the imaginations of readers young and old.
Over the years, Spiderman's popularity skyrocketed, leading to numerous adaptations and appearances in films, animated series, and video games. This nationwide celebration encourages fans to dress up as their favorite wall-crawler, watch the movies, and take part in events that celebrate the essence of Spiderman. It's a day filled with superheroic excitement, where we can all embrace our inner Spidey!