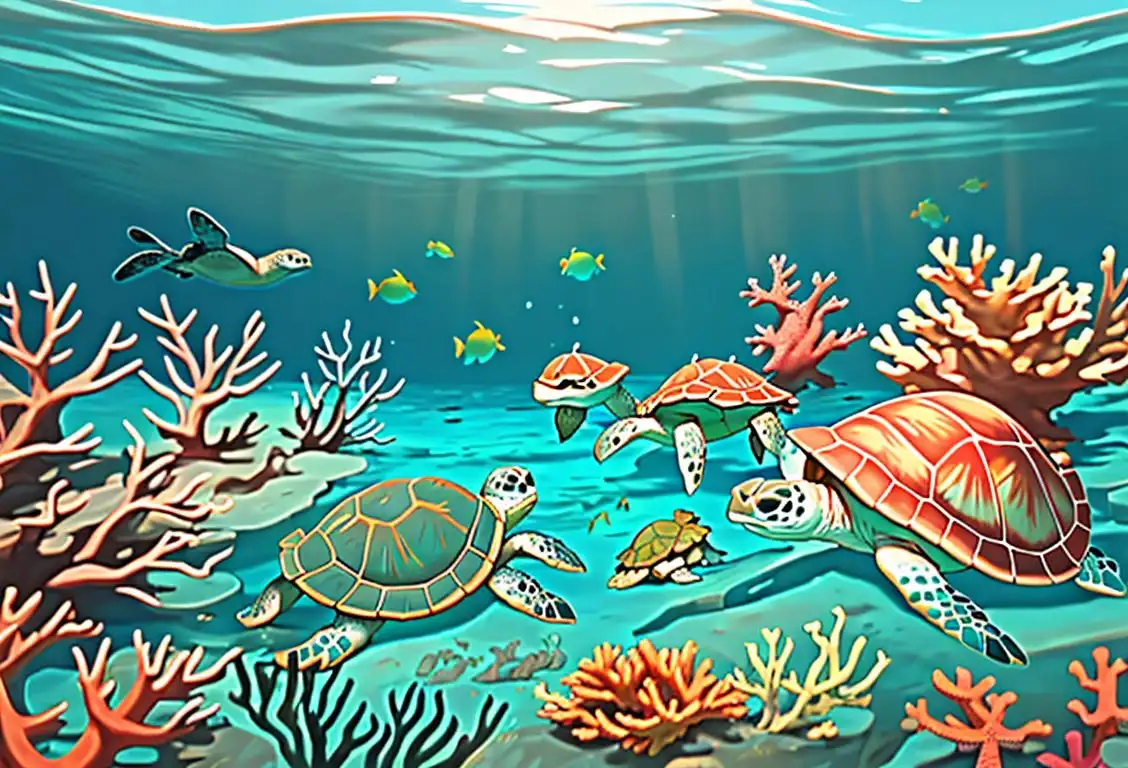 Ahoy there, sea turtle enthusiasts! Get ready to dive into the depths of National Sea Turtle Day, where we celebrate these incredible creatures that have been swimming the seas for millions of years.
When is Sea Turtle Day?
It's national sea turtle day on the 16th June.
A Turtle's Tale: The Internet and National Sea Turtle Day
When it comes to the internet, there's a day for pretty much anything you can think of. And you better believe that sea turtles have their own special day, too! National Sea Turtle Day is a time to appreciate and raise awareness about these incredible reptiles and their importance to our ecosystems.
So, how did this fabulous day come to be? Allow me to enlighten you, dear reader.
It all started back in the early days of the internet. The year was 1990, and a group of passionate sea turtle advocates decided it was time to give these graceful creatures the recognition they deserve. They banded together, spread the word online, and through the power of the world wide web, National Sea Turtle Day was born.
Ever since then, this flippin' fantastic day has been celebrated on June 16th each year. It's a day when people from all walks of life come together to learn, protect, and celebrate the beauty of these remarkable marine reptiles.
From sea turtle-themed art projects to beach cleanups and educational events, there are countless ways to get involved on National Sea Turtle Day. It's a chance to show our love and commitment to preserving these magnificent creatures and their habitats.
Did You Know?
Here's a fun fact to impress your friends: Did you know that sea turtles have been around for over 100 million years? That's right! These prehistoric reptiles have been swimming in our oceans long before the dinosaurs roamed the Earth. They truly are the OGs of the sea!