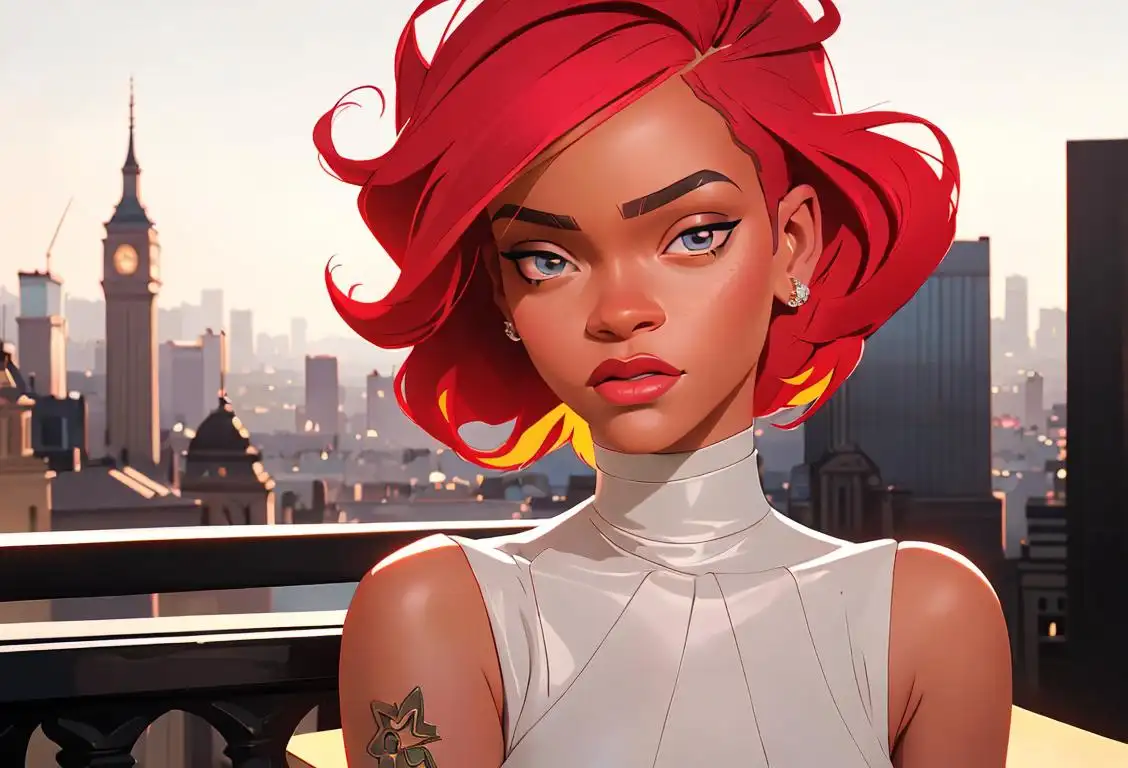 Welcome to the fabulous world of National Rihanna Day! This is the day where we honor the reigning queen of pop herself, Rihanna. Get ready to shine bright like a diamond as we dive into the internet history of this sensational day.
When is Rihanna Day?
It's national rihanna day on the 20th February.
The Birth of a Pop Icon
On National Rihanna Day, we celebrate the incomparable talent and global influence of the one and only Rihanna. Born Robyn Rihanna Fenty on February 20th, 1988, in Saint Michael, Barbados, Rihanna rose to fame with her captivating vocals and mesmerizing performances.
From her early hits like 'Pon de Replay' and 'SOS' to chart-toppers like 'Umbrella' and 'Diamonds,' Rihanna's music has dominated the airwaves and our hearts for over a decade. But her impact extends far beyond the world of music.
An Iconic Fashion Queen
Rihanna's influence in the fashion industry is undeniable. With her daring fashion choices and boundary-pushing style, she has become a fashion icon. Whether it's on the red carpet, at fashion shows, or in her own Fenty clothing line, Rihanna continues to set trends and inspire millions around the world.
Humanitarian and Entrepreneur
While Rihanna's talent and fashion sense are awe-inspiring, her philanthropic endeavors are equally commendable. She has used her platform to advocate for various causes, including education, disaster relief, and healthcare. Through her Clara Lionel Foundation, she has made a lasting impact on communities in need.
Not only is Rihanna a role model for her humanitarian work, but she is also a successful entrepreneur. Her entrepreneurial ventures include Fenty Beauty, a groundbreaking cosmetics brand known for its inclusive range of shades, and Savage X Fenty, a lingerie line celebrating body positivity and diversity.
Celebrate National Rihanna Day
On National Rihanna Day, it's time to unleash your inner RiRi! Blast her songs, dance like nobody's watching, and embrace your own unique style. Feel the empowerment, confidence, and talent that Rihanna embodies.
Join the online conversations using the hashtags #NationalRihannaDay and #ShineBrightLikeRihanna. Share your favorite Rihanna moments, songs, and fashion looks with fellow fans around the world.