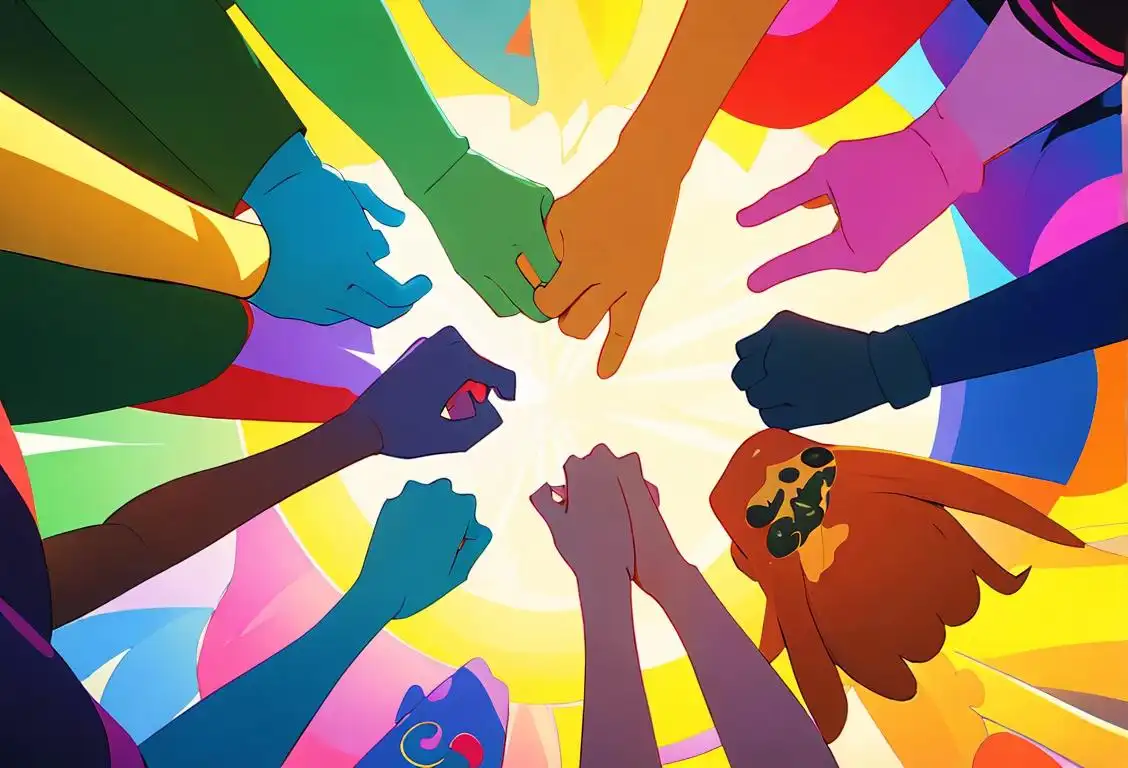 Hey there! Are you ready to dive into the fascinating history of National r u ok Day? Well, get cozy and prepare for a heartwarming journey of connection and support!
When is R U Ok Day?
It's national r u ok day on the 10th September.
The Birth of National r u ok Day
Let's rewind back to the year 2009 when a clever and compassionate Australian named Gavin Larkin came up with an idea that would change lives. He wanted to create a day dedicated to reminding people to reach out and ask a simple but powerful question: 'r u ok?'
Gavin's inspiration came from a personal experience of loss. He tragically lost his father to suicide, which left him with a deep desire to prevent others from feeling isolated and hopeless. Gavin believed that a genuine conversation and human connection could make all the difference, and he was on a mission to spread this message.
The Rise of a National Movement
After sharing his vision with family and friends, Gavin's idea gained traction and enthusiasm. With their support, he set out to turn 'r u ok' into a real movement, aiming to inspire and empower individuals to reach out to their loved ones and ask that meaningful question.
As the years went by, National r u ok Day grew in popularity, becoming a nationwide initiative in Australia. It is celebrated on the second Thursday of September each year, marking a day where people are encouraged to check in with their family, friends, and colleagues.
Through heartfelt conversations, Australians have shown incredible support and compassion, nurturing mental well-being and fostering a society where people feel heard and understood.
How Can You Get Involved?
Participating in National r u ok Day is as easy as pie! All you need to do is reach out to someone you care about and genuinely ask them, 'r u ok?'. It's a simple question that holds immense power, as it lets people know that they are not alone.
You can organize events in your community, workplace, or school to spread awareness and bring people together. From morning teas to fun runs, the possibilities are endless!
The Impact of National r u ok Day
The impact of National r u ok Day has been nothing short of extraordinary. It has sparked important conversations about mental health in Australia and beyond, and its message of connection has resonated with millions of people.
Through initiatives like National r u ok Day, mental health awareness has gained momentum and reduced the stigma associated with seeking help. It has encouraged individuals to look out for one another and fostered a sense of support in communities.
Did You Know?
Did you know that 'r u ok?' is not just a one-day thing? It's a year-round commitment! While National r u ok Day holds special significance, the importance of checking in with our loved ones remains constant. Remember, a simple moment of connection can have a profound impact on someone's life.