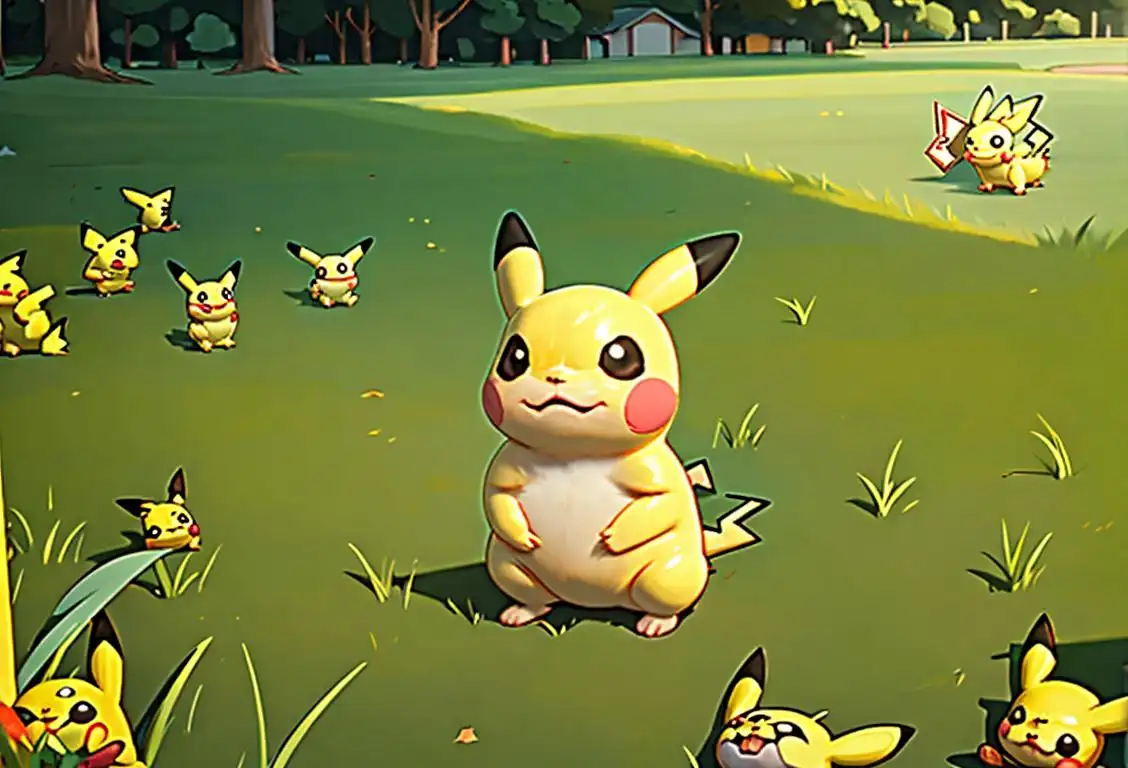 Get ready to catch 'em all, because it's National Pokemon Day! Prepare your pokeballs, polish your strategy, and don't forget your sense of adventure. This special day is dedicated to the beloved world of Pokemon, where trainers young and old can embark on thrilling journeys, battle powerful creatures, and create unforgettable memories.
When is Pokemon Day?
It's national pokemon day on the 27th February.
The Origins of National Pokemon Day
National Pokemon Day is a celebration of the iconic Pokemon franchise that was first introduced to the world on February 27, 1996. The day marks the anniversary of the release of the original Pokemon games, Pokemon Red and Green, in Japan.
The Pokemon phenomenon quickly spread like wildfire, capturing the hearts of millions around the globe. With its captivating gameplay, unique creatures, and immersive world, Pokemon became a cultural phenomenon. The franchise expanded to include not just video games, but also trading card games, an animated TV series, movies, merchandise, and even augmented reality experiences like Pokemon Go.
How to Celebrate National Pokemon Day
There are endless ways to celebrate National Pokemon Day, whether you're a long-time fan or new to the world of Pokemon. Here are a few ideas to get you started:
Dive into the Pokemon video games: Whether you're revisiting your favorite classic titles or trying out the latest releases, immerse yourself in the world of Pokemon and embark on an epic adventure.
Collect and trade Pokemon cards: Gather your friends and challenge them to intense battles using your carefully curated card collection. Don't forget to show off your rarest cards!
Host a Pokemon-themed party: Decorate your space with Pokemon balloons, banners, and tableware. Serve Pikachu-shaped cookies, create a Pokemon-themed playlist, and have a blast with Pokemon trivia and games.
Did You Know?
In the original Pokemon games, Pikachu was not intended to be the face of the franchise. The developers originally planned to have Clefairy as the main mascot, but Pikachu's popularity skyrocketed after the Pokemon anime series aired and the rest is history!