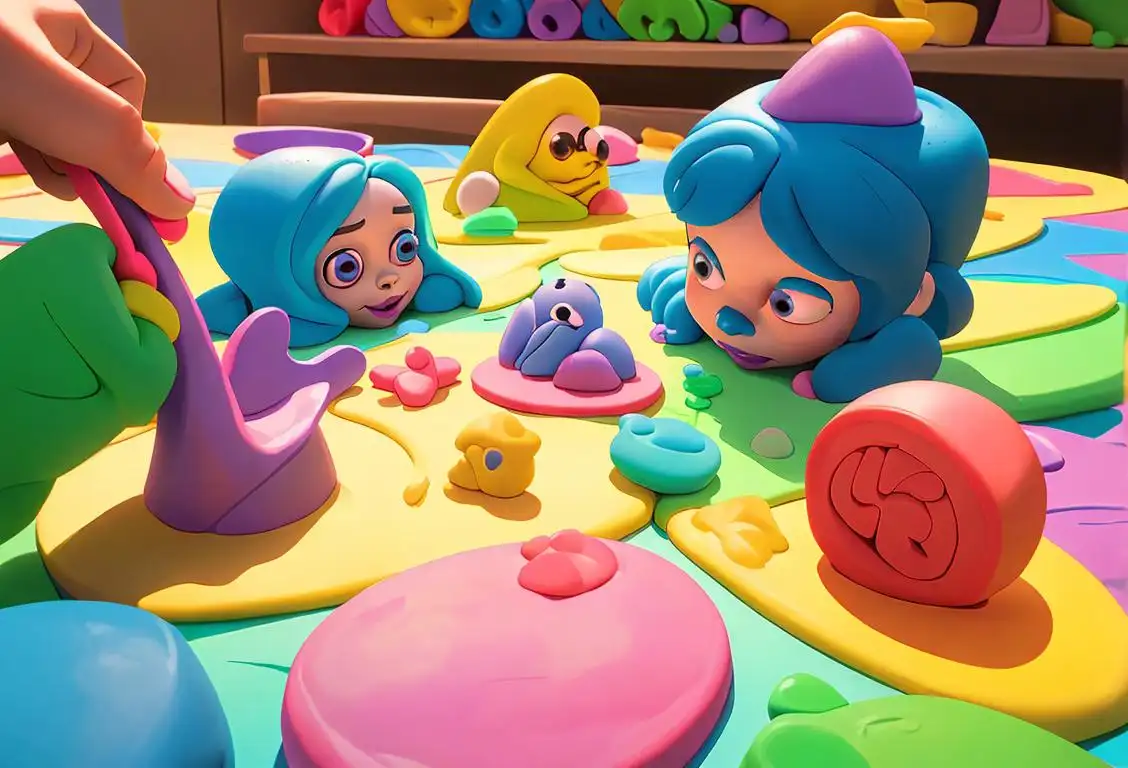 Welcome to the wacky world of National Play-Doh Day! Get ready to roll, squish, and mold your way to fun and creativity. This special day celebrates the beloved modeling compound that has brought joy to both kids and adults for generations.
When is Play Doh Day?
It's national play doh day on the 16th September.
The Origins of National Play-Doh Day
Play-Doh has a fascinating history that dates back to the 1930s when a man named Noah McVicker created a wallpaper cleaner. Little did he know that his invention would eventually lead to the creation of the iconic toy we know today.
In the 1950s, McVicker's nephew, Joe McVicker, joined the family business and discovered that children were using their wallpaper cleaner to sculpt small figurines. Recognizing the potential, Joe and his brother-in-law, Bill Rhodenbaugh, decided to reformulate the cleaner into a non-toxic modeling clay for kids.
The name 'Play-Doh' was chosen, and the product was first sold in 1956. It quickly became a hit, capturing the imaginations of children worldwide. Since then, Play-Doh has expanded its range to include various colors, scents, and even licensed character sets.
How to Celebrate National Play-Doh Day
On National Play-Doh Day, let your imagination run wild! Here are some ideas to make the most of this delightful day:
Host a Play-Doh sculpting contest with friends or family. Get ready for some friendly competition!
Create your own Play-Doh masterpiece and share it on social media using the hashtag #NationalPlayDohDay.
Visit a local toy store and discover the latest Play-Doh sets and accessories.
Watch videos of talented Play-Doh artists who can create incredible sculptures with the colorful dough.
Did You Know?
Did you know that over 950 million pounds of Play-Doh have been sold since its creation? That's enough dough to reach the moon and back more than two times!