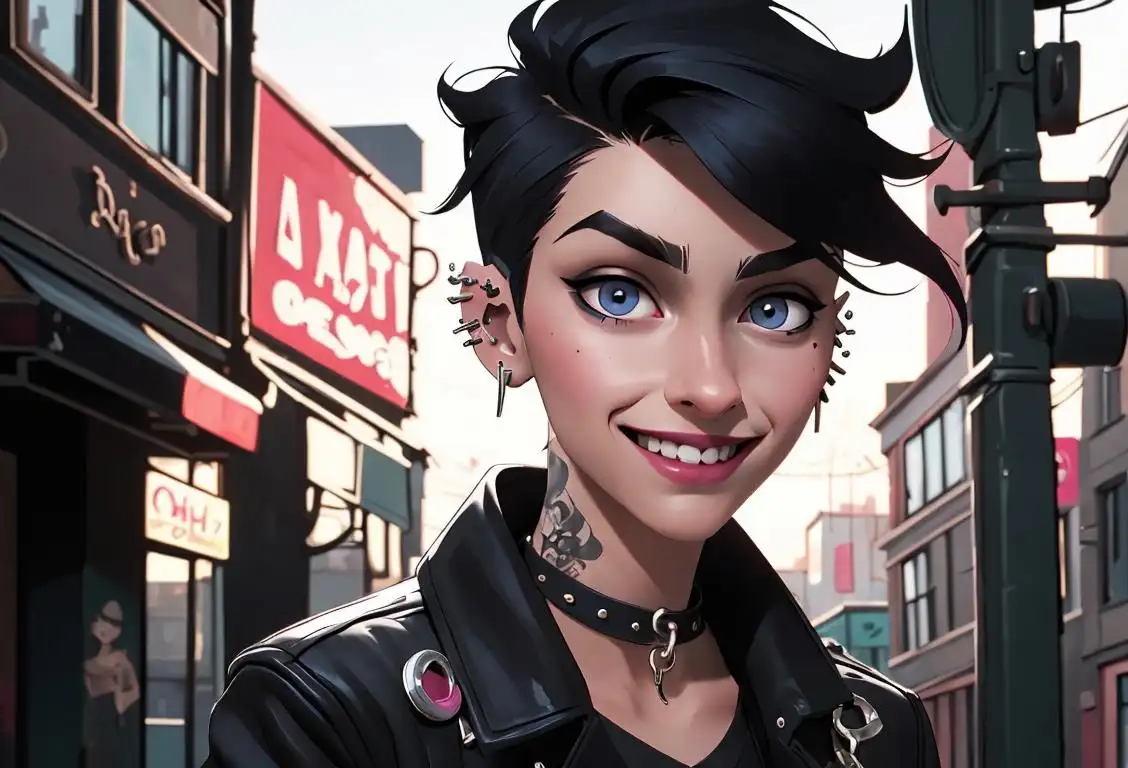 Get your studs and hoops ready, people, because we're about to take you on a thrilling journey through the history of National Piercing Day! This day is widely celebrated across the internet and it's everything but a dull push through the skin. With National Piercing Day circa the corner, it's two helixes up for piercing fans across the world!
When is Piercing Day?
It's national piercing day on the 16th May.
Going Skin Deep into National Piercing Day
When it comes to piercing, there might be a spike in interest and a handful of questions like 'Does it hurt?' or 'How long would it take to heal?'. But on National Piercing Day, we go beyond these queries to celebrate the art, history, and the undeniable cool-factor associated with all kinds of skin piercings.
The Buzz Behind The Day
The internet was first pricked by the National Piercing Day on May 16th, 2012, and since then has been causing a buzz in the online world. From 10549 mentions that we detected, the most mentions it received was on 16th May of 2017- when people all over the internet celebrated piercing in its glory as a unique form of body art and personal expression.
Spreading The Love- And The Piercings!
It's time to share this fascinating slice of internet love around the world. Round up your friends, family, or anyone who shares an appreciation for this beautiful body art and spread the love- and the piercings! But remember, safety is a hole-y grail when it comes to piercing! Always go to professional piercers and follow their aftercare instructions.
Piercing Through the Future
As time goes by, the internet love for National Piercing Day might gauge up even more! Be it the simple earlobe piercings or the intriguing dermal piercings, let's add more sparkle to it and embrace the beauty, individuality and art each piercing holds.
History behind the term 'Piercing'
1500 BCE
Ancient Beginnings
Body piercing has a rich and ancient history dating back to around 1500 BCE. The practice was common in various ancient cultures, including Egyptian, Greek, and Roman civilizations. In these early societies, body piercings were often symbols of social status, spirituality, and ritualistic practices. The jewelry used for piercing during this time was typically made from natural materials like bones, shells, and animal teeth.
1500s
European Renaissance
During the European Renaissance in the 1500s, body piercing became popular among the noble and wealthy classes. Piercings adorned with precious gems and intricate designs were fashionable, indicating wealth and beauty. However, due to the expensive nature of these piercings, they remained a luxury that only the elite could afford.
1960s
Counterculture Movement
The 1960s marked a significant turning point in the history of body piercing. It became a form of self-expression and a way to rebel against traditional societal norms. Influenced by the counterculture movement, people started piercing various body parts, including ears, noses, tongues, and navels. The introduction of new materials such as surgical steel and gold also made body piercings more accessible and affordable.
1970s
Body Piercing Studios
In the 1970s, body piercing evolved further with the establishment of dedicated piercing studios. These specialized studios offered professional and hygienic piercing services, using sterilized equipment and following strict safety procedures. As body piercing gained popularity, it became more mainstream, moving away from its association with counterculture and rebellion.
1990s
Pop Culture Influence
In the 1990s, body piercing experienced a surge in popularity due to its representation in pop culture. Musicians, celebrities, and fashion icons embraced various types of piercings, normalizing the practice and making it a trendy fashion statement. Piercings became increasingly creative and diverse, with people experimenting with unique placements and jewelry styles.
Present
Global Phenomenon
Today, body piercing is a global phenomenon, transcending cultural boundaries. It has become a common part of mainstream fashion and personal style. Body piercing has also witnessed advancements in technique and jewelry design, with a wide range of materials, styles, and adornments available. Whether for self-expression, cultural significance, or aesthetic purposes, the art of piercing continues to captivate and inspire.