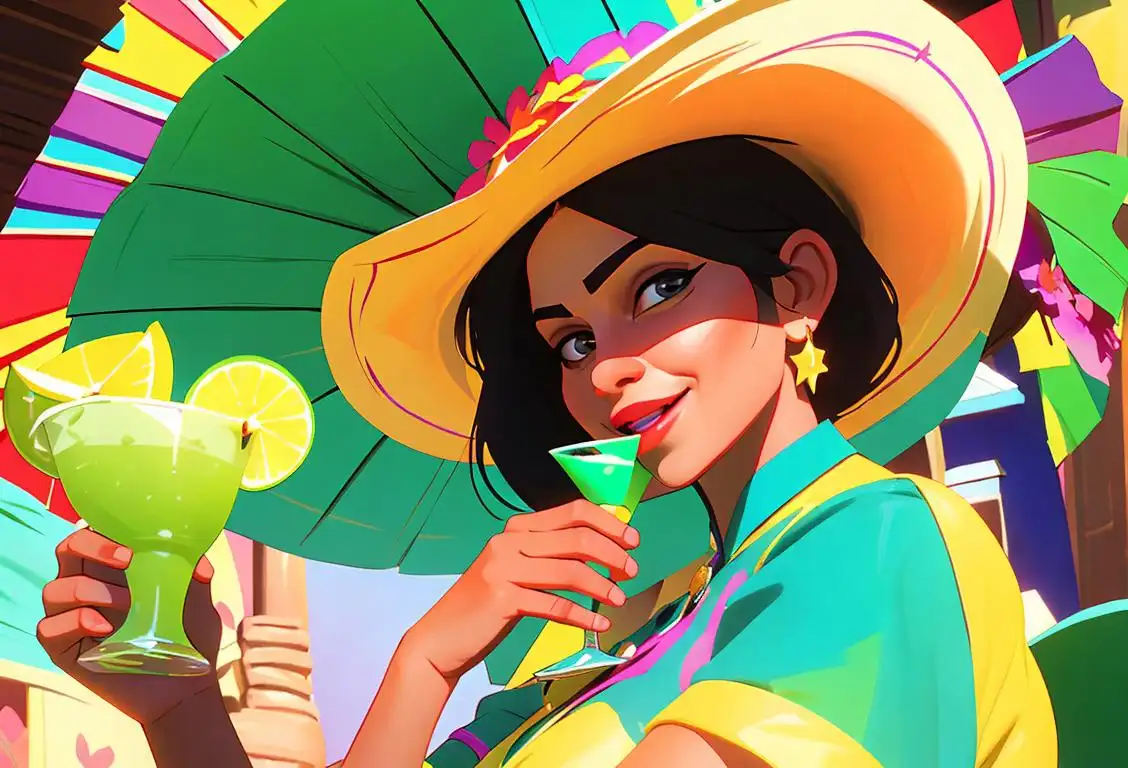 Welcome to the wonderful world of National Patron Margarita Day! Grab your sombrero, put on your dancing shoes, and let's dive into the deliciousness of this tequila-filled celebration.
When is Patron Margarita Day?
It's national patron margarita day on the 22nd February.
The Birth of National Patron Margarita Day
Have you ever wondered where National Patron Margarita Day came from? Well, let me enlighten you with a sip of history. This delightful day was born out of a deep appreciation for the classic cocktail that combines tangy lime juice, sweet triple sec, and of course, the star of the show, Patron tequila. It's a day dedicated to honoring the refreshingly perfect balance of flavors that make up a Margarita.
As with many national days, the origins of National Patron Margarita Day are a bit hazy. However, it's safe to say that margarita enthusiasts across the country wanted an excuse to raise their glasses and proclaim their love for this beloved drink. And so, this wondrous day came to be.
Celebrating National Patron Margarita Day
So, how can you celebrate National Patron Margarita Day? Well, the possibilities are endless. You can gather your loved ones, unleash your inner mixologist, and experiment with different flavors and variations of the margarita. Whether it's a classic on the rocks, a frozen concoction, or even a spicy twist, there's a margarita out there for everyone.
For the sports enthusiasts, you can enjoy a margarita while watching your favorite game. Just be careful not to spill it in your excitement when your team scores that winning goal.
If you're in a more reflective mood, National Patron Margarita Day is also a time to reminisce about all those memorable moments spent sipping margaritas with friends and loved ones. Throw a margarita-themed party, complete with Mexican-inspired cuisine and décor, and let the good times roll.
Fun Fact: Did You Know?
Here's a fun fact to impress your margarita-loving friends: The world's largest margarita was made in 2012 in Las Vegas. It measured a staggering 10,500 gallons and required 60,000 pounds of ice, 600 gallons of Cointreau, 2,250 gallons of tequila, and 5,000 gallons of margarita mix. Now that's a whole lot of margarita!