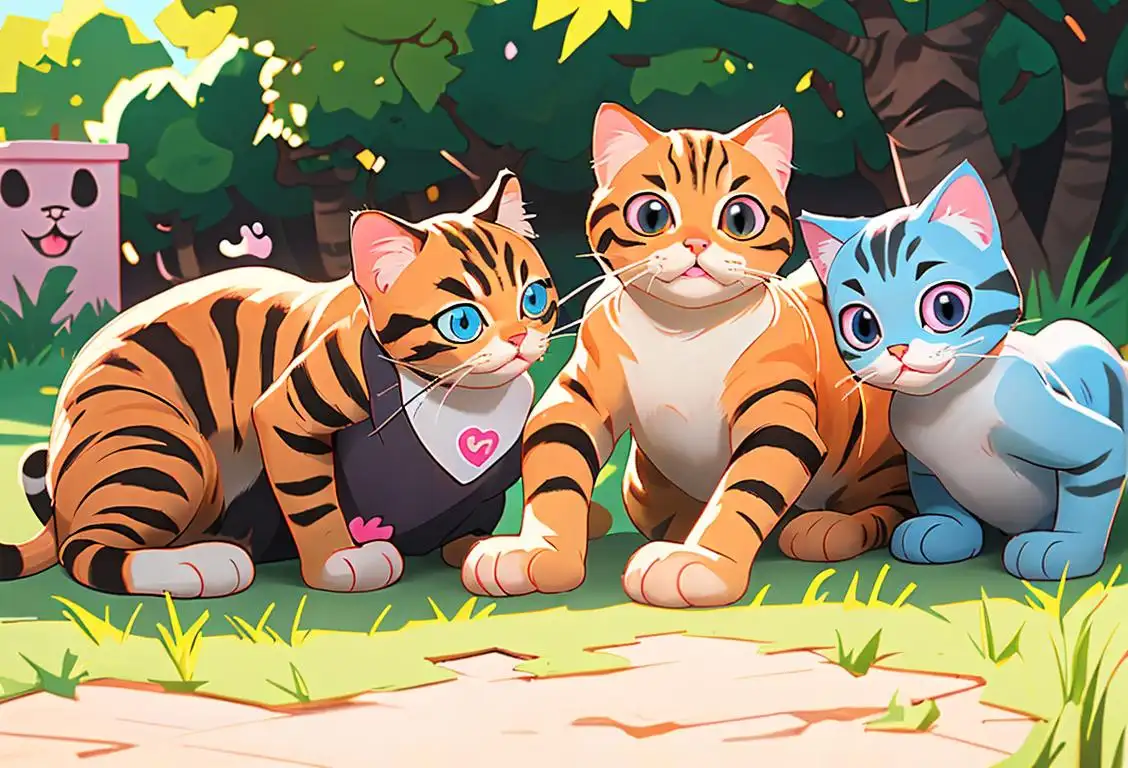 Attention, all feline enthusiasts and aspiring cats: get ready to purr like you mean it because National Meow Like a Cat Day is here! This pawsome day is all about embracing your inner kitty and letting your vocal cords loose. So, gather your friends, practice your best meow, and let's dive into the world of feline-inspired communication!
When is Meow Like A Cat Day?
It's national meow like a cat day on the 19th September.
The Birth of National Meow Like a Cat Day
Every once in a while, the internet surprises us with a delightful and quirky national day. And National Meow Like a Cat Day is no exception! While the exact origin of this day remains a mystery, we can be certain that it was born out of a collective love for feline companions and a shared desire to express our adoration in the most authentic way possible - by meowing like there's no tomorrow!
Embracing Your Inner Feline
On this special day, cat lovers of all ages come together to celebrate their four-legged friends by channeling their inner kitties. It's a day to let go of your inhibitions and meow to your heart's content, whether it's a soft and gentle purr or a full-on feline opera.
So, how can you fully embrace your inner cat? Start by perfecting your meow. Practice different meows in front of the mirror, experiment with different tones and pitches, and find the meow that truly represents your unique personality. Remember, there's no wrong way to meow!
Once you've mastered your meow, it's time to spread the kitty love. Share your best meows with your loved ones, coworkers, or even strangers on the street. You never know, you might inspire someone to join in on the fun and create a symphony of meows!
Did You Know?
Did you know that cats have a wide range of vocalizations, each with its own meaning? Purring can indicate contentment, while a loud meow might be a call for attention. Cats are truly the masters of communication!