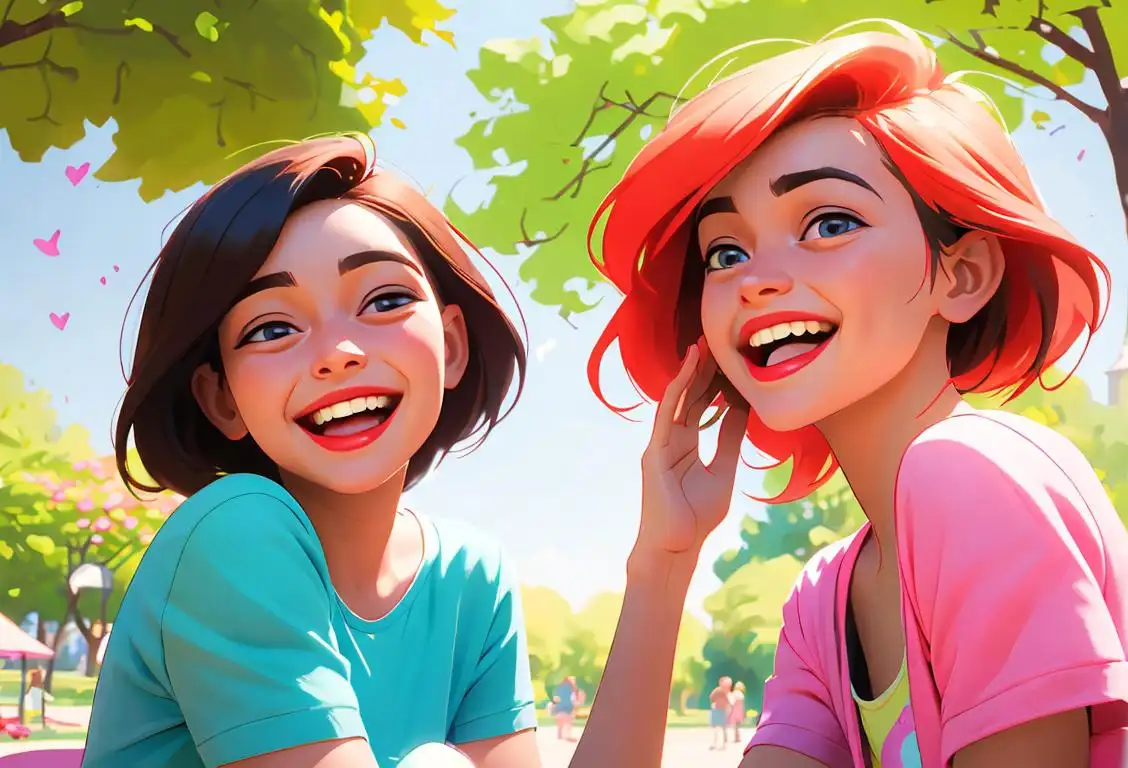 Laughter is the best medicine, and on National Laughter Day, we celebrate all the joy and hilarity that laughter brings into our lives. Get ready to laugh until your belly hurts!
When is Laughter Day?
It's national laughter day on the 8th May.
The Origins of National Laughter Day
Laughter has always been an important part of human culture. From ancient jesters to modern-day comedians, people have been tickling each other's funny bones for centuries. But when did National Laughter Day come into existence?
Believe it or not, the internet is partially to blame for this delightful celebration. National Laughter Day was born in the depths of online forums and social media platforms, where people realized the power of laughter to bring joy and positivity into our lives.
In 2012, a group of internet enthusiasts came together and declared May 8th as National Laughter Day. They wanted to create a day where people could come together and share funny jokes, hilarious memes, and heartwarming stories that would bring a smile to everyone's face.
How to Celebrate National Laughter Day
Celebrating National Laughter Day is as easy as letting out a hearty laugh. Here are a few suggestions to make the day even more special:
Gather your loved ones and have a laughter-filled movie night. Pick out a comedy classic or watch the latest stand-up special that has everyone rolling on the floor with laughter.
Organize a laughter yoga session with your friends. Laughter yoga combines deep breathing exercises with playful laughter, resulting in a unique and uplifting experience.
Join a local comedy show or open mic night. Support your local comedians and get ready for an evening full of giggles.
Share funny jokes or memes on social media. Spread the joy and brighten up someone's day with a good laugh.
Did You Know?
Did you know that laughter is contagious? Research shows that hearing laughter, even from a recording, can make you laugh too. So, surround yourself with laughter and let the giggles spread!