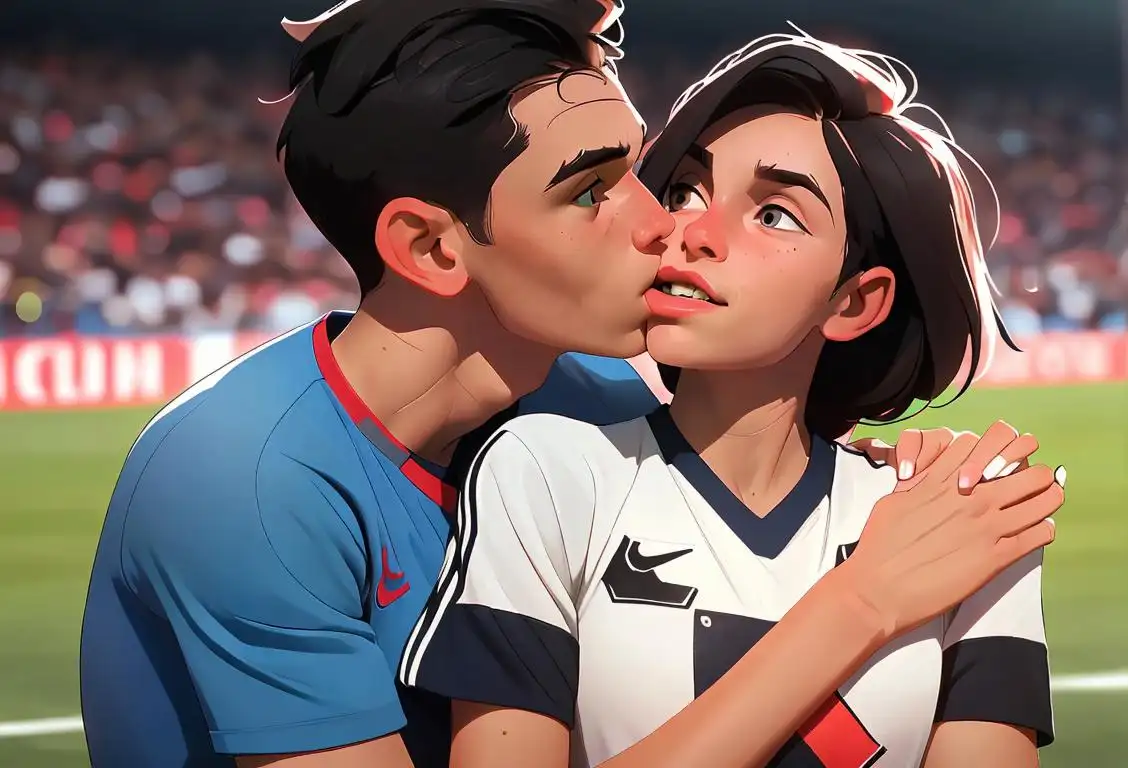 Oh go on then, give us a peck! Welcome to the detailed internet backstory of the National Kiss a Soccer Player Day. A delightful day with a unique agenda, all about celebrating our soccer-obsessed loved ones with a simple buss. And, no, you don't have to journey to Old Trafford or Camp Nou for this. Just current or aspiring soccer players in your life would do!
When is Kiss A Soccer Player Day?
It's national kiss a soccer player day on the 16th July.
Where it All Began
Whilst looking at our mysterious 'Internet Holiday Detection' machine, we found the first mention of National Kiss a Soccer Player Day to be on 16th July 2015. Unlike some of our more traditional holidays, National Kiss a Soccer Player Day is one of those quirky internet phenomena that's snowballed into popularity. It's speculated that the day was probably initiated by a soccer fan with a cheeky sense of humor and affection for the sport.. or perhaps from a hopeless romantic infatuated with Beckham's free-kicks or Ronaldo's step overs!
What's it All About?
While smooching footballers might seem like a niche interest, it's actually a metaphorical tip of the hat (or peck on the cheek, rather) to everyone who enjoys this beautiful game - whether they're watching from the stands, playing on the field, or just kicking about in the backyard. It's all about showing affection and acknowledgement for the effort they put into their game, the practice, the stamina training, even the knee bruises.
How to Celebrate?
Whether you're supporting a team at world tournaments, or cheering on your kids at their school games, make sure to plant a gentle, consensual, celebratory kiss to recognise their hard work. Add a partner who coaches the local team? Or a sibling who just loves playing FIFA? Get in on the fun! If they aren't around, you could even send a friendly kiss emoji – it's the thought that counts right? Respect, admiration, and the universal love for soccer is the theme of the day!