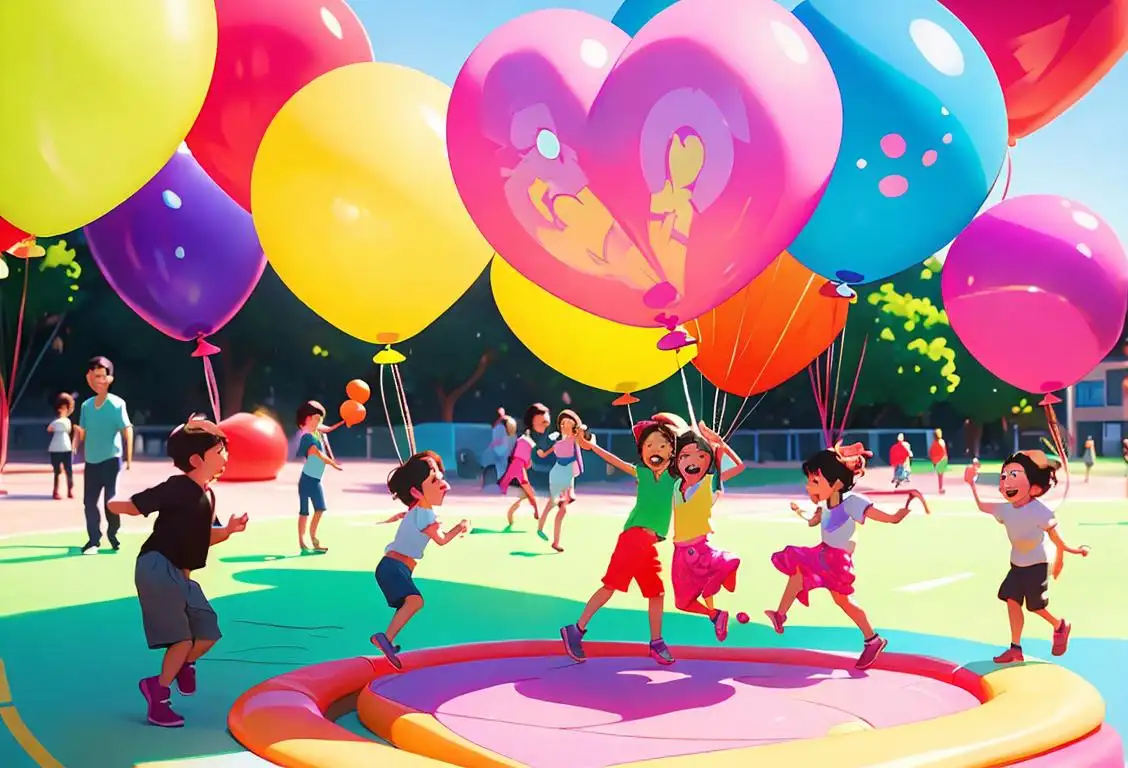 Hey there, kiddos! Get ready to celebrate the most awesome day of the year - National Kid Day! It's a day dedicated to all the wacky, wild, and wonder-filled kids out there. So, strap on your roller skates, grab your favorite toy, and let's dive into a fun-filled article to learn all about the internet and the actual history behind this special day.
When is Kid Day?
It's national kid day on the 12th June.
The Internet Journey of National Kid Day
Just like all the best things, National Kid Day was born on the internet. It seems fitting, doesn't it? After all, where else can you find an endless supply of cute cat videos and hilarious memes to make you giggle?
In our deep-dive into the digital archives, we discovered that National Kid Day first caught the online spotlight on June 12, 2016. It caused quite a stir, as kids and adults alike rallied together to celebrate the spirit of childhood. The internet exploded with joyful hashtags, adorable pictures, and heartwarming stories that melted even the frostiest of hearts.
Since then, this special day has grown bigger and better each year. People host fabulous events, throw delightful parties, and shower their little munchkins with love and affection. It's a day filled with fun, giggles, and memories that will make your heart smile.
What's So Great About National Kid Day?
In a world that often seems too serious and grown-up, National Kid Day serves as a vibrant reminder to embrace the joy and innocence of childhood. It's a day to let your inner child run wild and indulge in all the activities that make your heart dance with delight.
On this joyful occasion, families come together to celebrate the little humans in their lives. It's a day to create lasting memories, whether it's by hosting an epic pillow fight or baking a batch of mouthwatering cupcakes. National Kid Day provides an opportunity to cherish the magic of childhood and let your imagination soar.
Did You Know?
Did you know that the phrase "kids will be kids" has been around for ages? People have been using it to explain the rambunctiousness and mischievousness of children since the 19th century. So the next time your parents say it, just remember that kids like you have been causing chaos for generations!