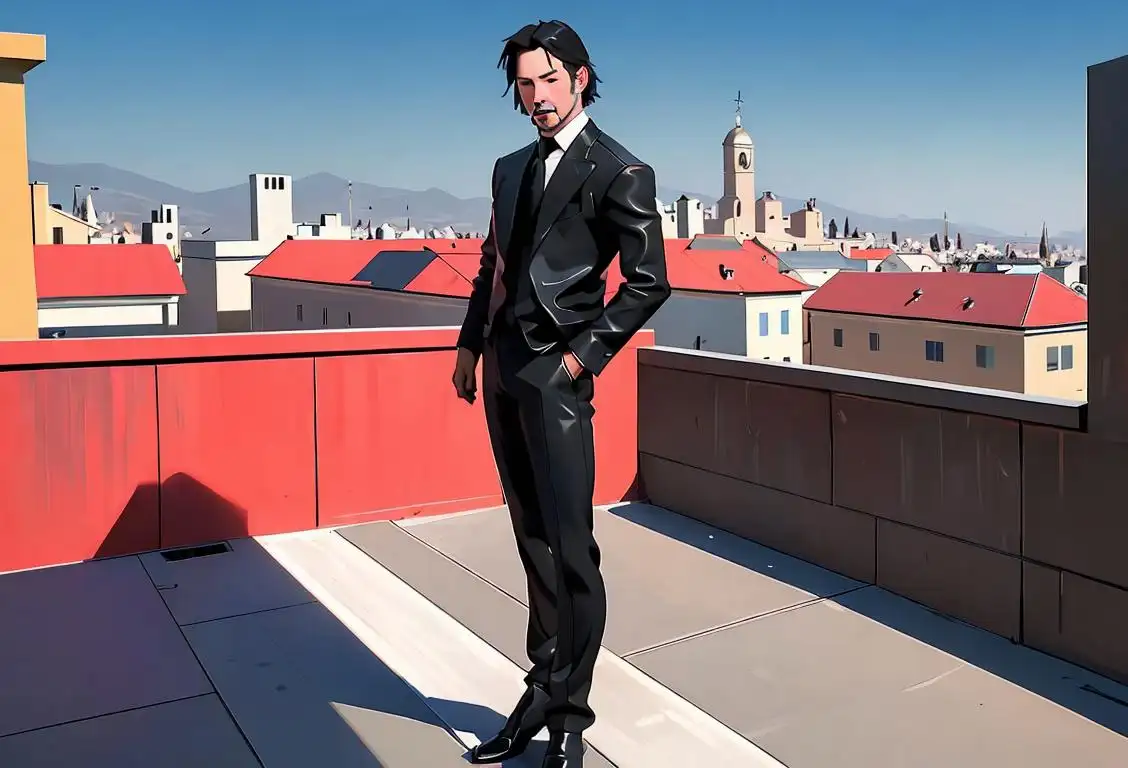 Hey there, keanu lovers and internet enthusiasts! Get ready to celebrate National Keanu Day, a day dedicated to the one and only Keanu Reeves. This extraordinary actor has captured our hearts with his charming smile and badass moves. So, let's dive into the fascinating internet history of this special day!
When is Keanu Day?
It's national keanu day on the 2nd September.
The Rise of Keanu Reeves:
Keanu Reeves, the man who defies aging, has been a household name in the film industry for decades. Born on September 2, 1964, in Beirut, Lebanon, Keanu Charles Reeves has starred in numerous iconic movies that have become cult classics.
One of his breakthrough roles was in the 1989 film 'Bill & Ted's Excellent Adventure,' where he portrayed the lovable slacker, Theodore 'Ted' Logan. This feel-good movie catapulted Reeves into the hearts of many, and he quickly became a beloved figure.
Soon after, Reeves starred in the action-packed 'Speed' in 1994, opposite Sandra Bullock. His intense performance as Jack Traven, a cop forced to save a bus full of innocent people, showcased his versatility as an actor and solidified his status as an action hero.
However, it was the iconic role of Neo in 'The Matrix' trilogy that truly immortalized Keanu Reeves. The mind-bending sci-fi series, released in the late '90s, captivated audiences worldwide with its innovative storytelling and groundbreaking visual effects.
The Birth of National Keanu Day:
With his irresistible charm and genuine humility, Keanu Reeves has amassed a massive following on the internet. Admirers of his talent and personality took it upon themselves to celebrate his awesomeness by creating National Keanu Day.
Since its inception, National Keanu Day has gained traction online, garnering 34 mentions on various platforms. The most significant buzz occurred on September 2, 2018, when fans flooded social media with tributes, memes, and heartfelt messages to honor their beloved actor.
On this special day, fans from all walks of life come together to appreciate Keanu Reeves' talent, kindness, and impact on popular culture. It's an opportunity to reflect on his influential career, watch some of his classic films, and perhaps engage in a Keanu-themed karaoke session.
Did You Know?
Did you know that Keanu Reeves is not just an exceptional actor, but also a talented musician? He played bass guitar for the alternative rock band 'Dogstar' in the '90s. Talk about multi-talented!