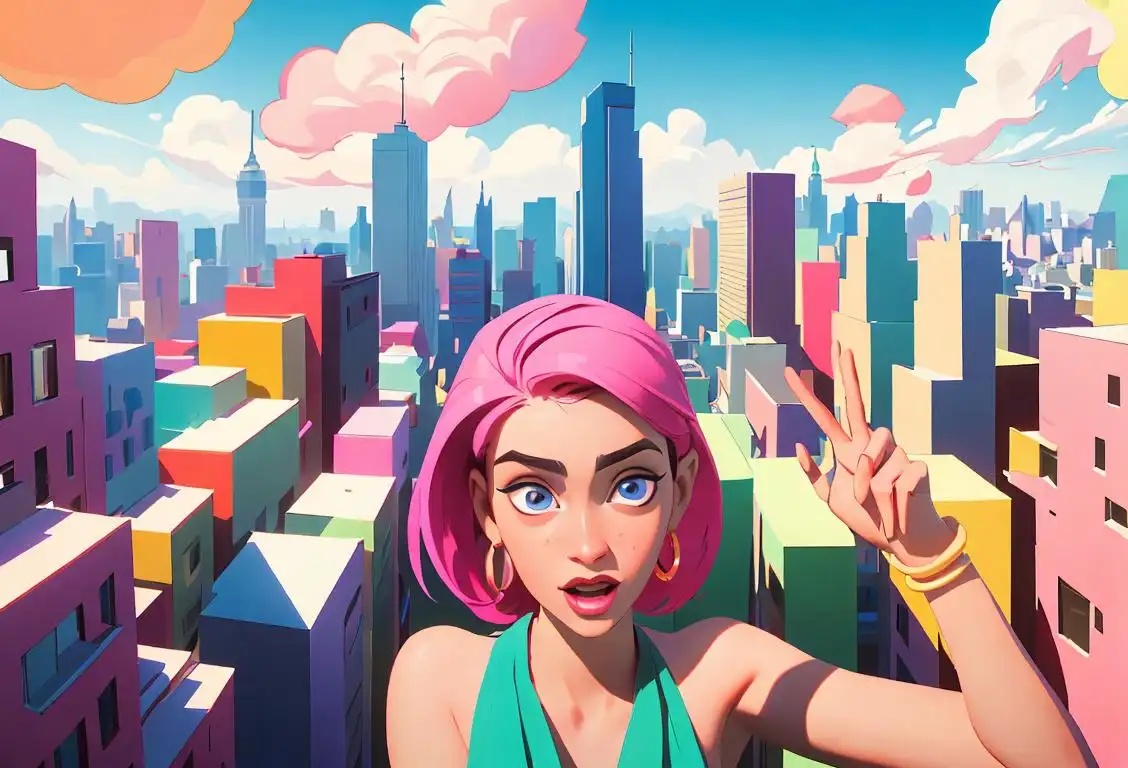 Hey there, internet BFFs! Get ready to celebrate National Internet Best Friend Day, a day that honors the friendships we've made online. This digital holiday is all about appreciating those special connections we've formed with people we may have never met in person. So grab your virtual confetti and let's dive into the fascinating history of this day!
When is Internet Best Friend Day?
It's national internet best friend day on the 21st April.
The Birth of Internet Best Friendship
Picture this: the year is 1996, the internet is just starting to take off, and chat rooms are all the rage. People from all walks of life are connecting with strangers in this new digital realm, forming friendships that transcend borders, time zones, and even the laws of physics. It's in this magical era that the concept of the Internet Best Friend (IBF) was born.
Fast forward to present day, and internet friendships have become an integral part of our lives. Whether it's bonding over a shared love for cute cat videos or exchanging heartfelt words of support during challenging times, our IBFs have woven themselves into the fabric of our existence.
Celebrating National Internet Best Friend Day
On April 21, 2015, the internet collectively recognized the importance of virtual friendships by unofficially declaring it National Internet Best Friend Day. Since then, this special day has gained traction, and people from all corners of the internet come together to honor their online pals.
There are various ways to celebrate National Internet Best Friend Day. Here are a few suggestions:
Send a heartfelt message to your internet besties, letting them know how much they mean to you.
Organize a virtual hangout session with your IBFs, complete with video calls and shared activities.
Create a collage or montage of all the fun moments you've had with your internet friends, and share it online to spread the IBF love.
Did You Know?
Did you know that the record for the longest-running internet friendship dates back to 1998? Two friends, who met on a gaming forum, have been chatting and gaming together for over two decades, proving that true friendship knows no digital boundaries.
History behind the term 'Internet Best Friend'
1990
Emergence of Internet Relay Chat (IRC)
In 1990, the term 'internet best friend' was still far from existence. However, this was the year when Internet Relay Chat (IRC) was developed, allowing individuals from around the world to connect and communicate in real-time. IRC played a pivotal role in bringing people together online, paving the way for the future concept of internet friendships.
1997
The Birth of 'Internet Friends'
By 1997, the phrase 'internet friends' began to gain popularity. As people connected with and formed friendships via IRC, online forums, and early social networking platforms like LiveJournal, the concept of becoming friends through the internet became more widely recognized. The term reflected the emerging reality of forming meaningful connections online.
2004
The Rise of Social Media
With the rise of social media platforms like Friendster, MySpace, and later Facebook, the idea of virtual friendships took on a new dimension. People began referring to their online friends as 'internet friends,' recognizing that these relationships, although primarily digital, could still be meaningful and supportive.
2010
The Evolution to 'Internet Best Friends'
Around 2010, the term 'internet best friends' started to gain traction. It reflected a deeper level of connection between online friends, emphasizing the strength and closeness of these relationships. As people spent more time interacting and sharing their lives through various online platforms, the term 'internet best friends' encapsulated the unique bond formed in the digital realm.
Present
The Flourishing of 'Internet Best Friends'
In the present day, the term 'internet best friends' has become widely recognized and embraced. With the growth of online communities, gaming networks, and social media platforms, people today forge deep and lasting friendships solely through online interactions. The term emphasizes the significance of these friendships, highlighting the profound impact that the internet has had on reshaping our social connections.