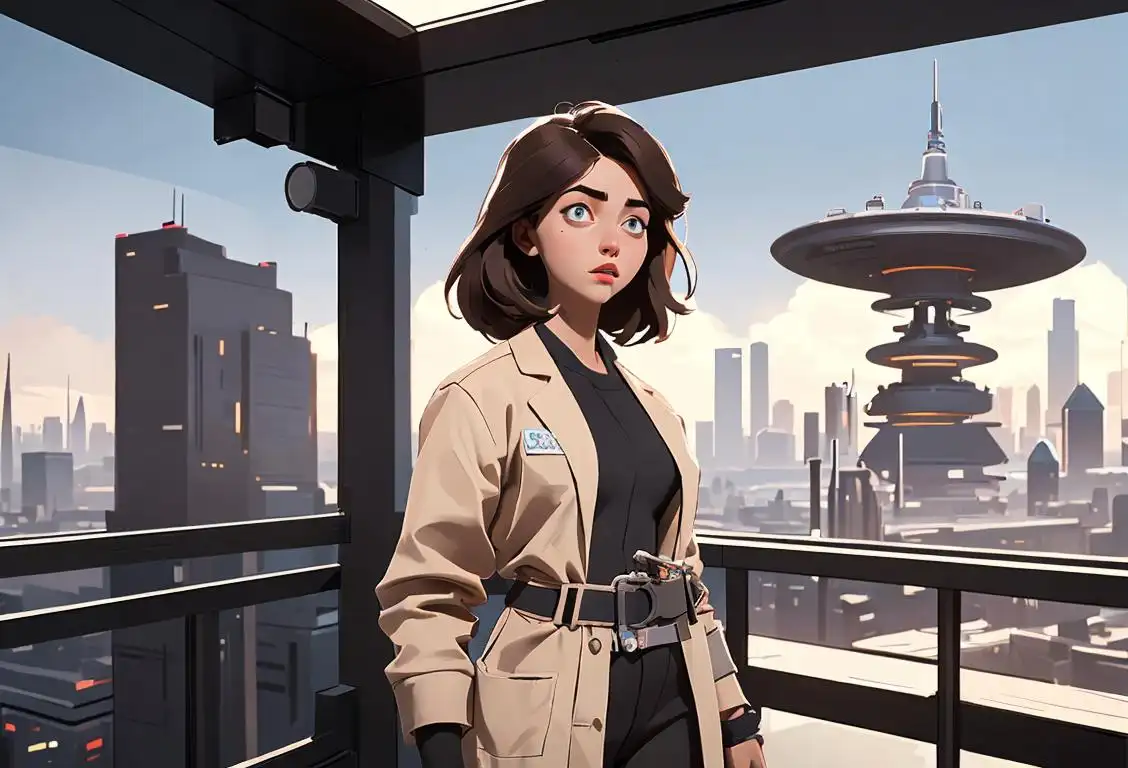 Are you ready to innovate? Because today is National Innovation Day! 🚀
When is Innovation Day?
It's national innovation day on the 16th February.
A Celebration of Creativity
Welcome, fellow innovators! Today, we gather to celebrate the spirit of creativity and human ingenuity that has shaped our world. National Innovation Day is a day to honor the brilliant minds behind groundbreaking inventions, remarkable technological advancements, and revolutionary ideas that have transformed our lives.
On this day, we reflect on the power of innovation to drive progress in various fields, from science and technology to art and literature. It's a time to recognize the fearless thinkers who dare to challenge the status quo and envision a better, brighter future.
Throughout history, innovation has been the driving force behind some of humanity's greatest achievements. From Thomas Edison's invention of the light bulb to Tim Berners-Lee's creation of the World Wide Web, the world has been shaped by individuals who dared to dream big and think differently.
The Internet's Role in Spreading Innovation
The internet has played a significant role in revolutionizing the way we connect and share ideas. It has created a vast platform for collaboration and knowledge-sharing, enabling innovators from all corners of the globe to come together and push the boundaries of what's possible.
Online communities and platforms have paved the way for open-source projects, where programmers and developers freely share their code and build upon each other's work. This collaborative approach has led to groundbreaking advancements in software and technology.
But innovation isn't limited to the tech world. Artists, musicians, writers, and creators of all kinds have embraced the internet as a means to reach new audiences, collaborate with other artists, and explore new creative possibilities.
Fun Fact: The Internet Loves Cats 🐱
Did you know that the internet's love for cats has contributed to innovation? That's right! The irresistible allure of our feline friends has inspired countless viral videos, memes, and social media accounts. It turns out, the internet's obsession with cats has even led to the development of innovative pet-related products and services.
From high-tech litter boxes to interactive toys, entrepreneurs have found creative ways to cater to our love for all things cats. Thanks to the internet, cats have become more than just adorable companions; they've become a cultural phenomenon and a source of inspiration for innovators worldwide.
Get Inspired and Innovate
So, how can you celebrate National Innovation Day? It's simple—embrace your own inner innovator! Find inspiration in the world around you, look for problems that need solving, and let your creativity run wild.
Whether you're an aspiring inventor, a budding artist, or a forward-thinking entrepreneur, today is the perfect day to take that leap of faith and bring your ideas to life. Remember, innovation knows no bounds. It can be as simple as finding a more efficient way to do everyday tasks or as groundbreaking as developing cutting-edge technologies.
Let National Innovation Day serve as a reminder that each and every one of us has the power to make a difference. So, go forth, dream big, and let your innovative spirit soar!