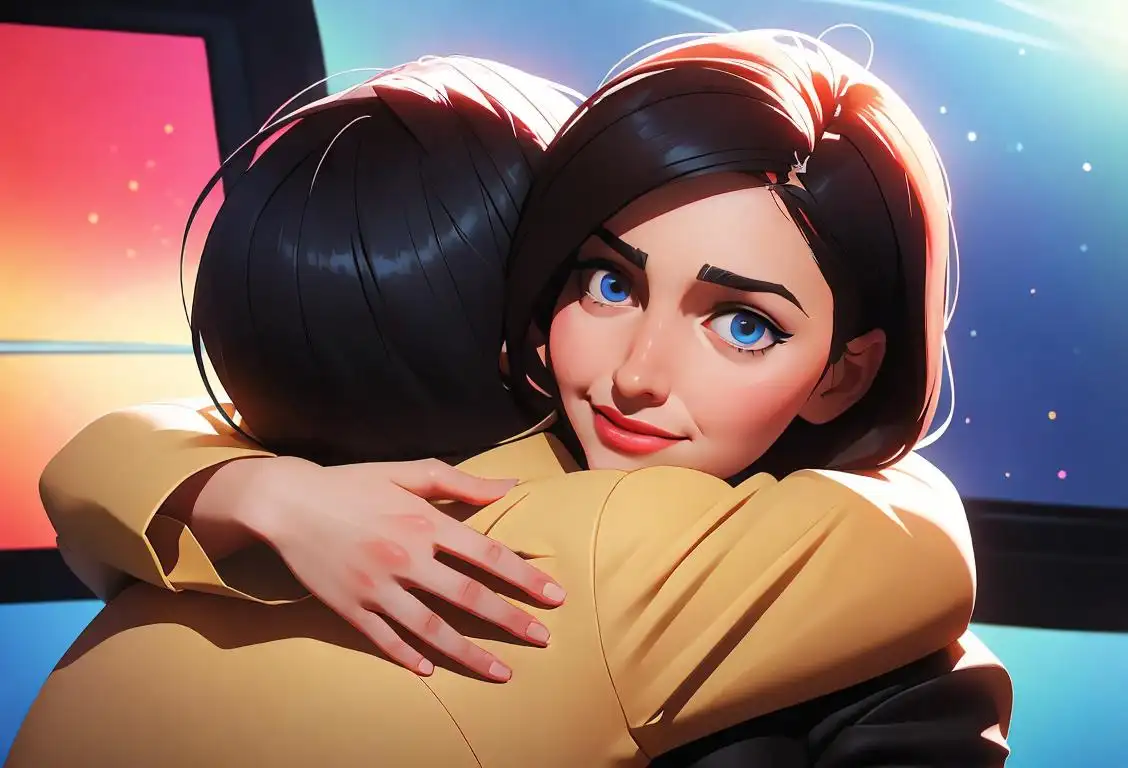 If you've ever wanted to give your favorite news anchor a bear hug for delivering news with charisma and charm, then boy, do we have a day for you! National Hug a NewsPerson Day, that special 24 hours where you can, virtually or otherwise (but with consent!), give your favorite voice of news a warm embrace to show appreciation for their work.
When is Hug A Newsperson Day?
It's national hug a newsperson day on the 4th April.
A Brief History
National Hug a NewsPerson Day, or as it's fondly known 'the day where awkward yet charming interactions bloom', pops up on our calendars every 4th of April. This particular day may not have the most mentions online compared to other national days, but it surely does have a warm place in our hearts (and our arms). In 2018, this day seemed to have gotten quite popular with a whooping 2633 mentions online!
Why Hug a NewsPerson?
Newspeople, be it your weather woman predicting rain on your parade or the sports guy breaking the news of your favorite team's latest defeat, keep us updated with what's happening around the world. They offer us the gift of knowledge, coffee cup in hand, as we wake up and prepare for our day or when we wind down in the evening. A hug is a small appreciation we can shower them with.
How to Celebrate?
Going around hugging every newsperson you see might not be the most practical (or legal) approach. This year, why not opt for virtual hugs? Share the love on social media with the hashtag #HugANewsPerson. Reach out to your favorite reporters or anchors on Twitter, Facebook, or through fan mails expressing your gratitude and virtual hugs. You never know, they might just hug back!