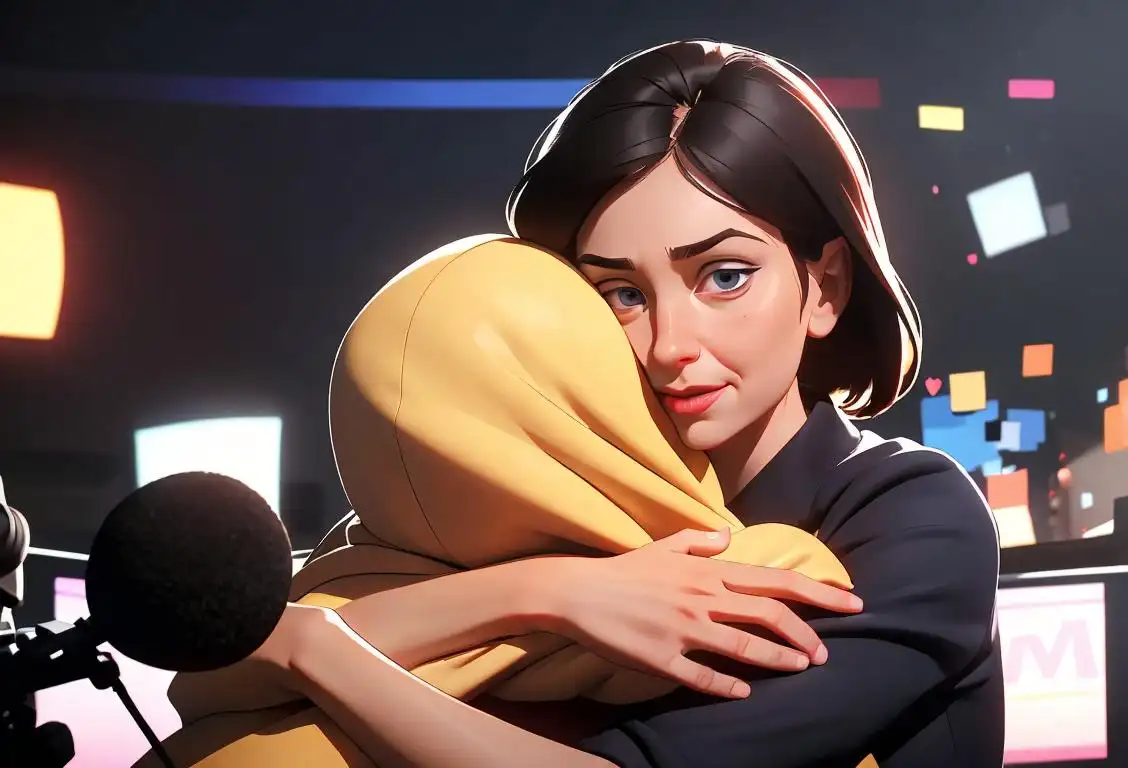 Are you ready to spread some love and appreciation? Get ready, because it's National Hug a News Person Day!
When is Hug A News Person Day?
It's national hug a news person day on the 4th April.
A Warm Embrace for the Fourth Estate
On this special day, we celebrate those intrepid individuals who keep us informed and up-to-date with everything happening around the world. National Hug a News Person Day is a reminder to show our gratitude to the hardworking journalists, reporters, editors, and all the other news professionals who bring us the news every day.
But where did this heartwarming holiday come from? Well, we couldn't find any definitive proof of its true origins. It seems to have popped up organically on social media, with people sharing heartfelt stories and anecdotes about their favorite news personalities.
While every day should be an opportunity to appreciate and hug the news people in our lives, this national day gives us a gentle nudge to go above and beyond the norm and express our gratitude in a more physical way. Of course, it's essential to remember to always ask for consent and respect personal boundaries before giving out those warm embraces!
A Tight Squeeze of Appreciation
So why should we celebrate National Hug a News Person Day? Well, for one, news professionals play a crucial role in keeping us informed about current events, shaping our understanding of the world, and promoting transparency and accountability.
Being a news person can be a tough gig. Journalists often put themselves in harm's way to bring us the latest stories, uncovering truths that others might want to keep hidden. Their dedication and commitment to their craft deserves recognition, and what better way to show appreciation than with a heartfelt hug?
When it comes to celebrating National Hug a News Person Day, it's not just about hugging your local news anchor or favorite journalist. Take the opportunity to reach out to news professionals online, thank them for their hard work and dedication, and let them know they're making a difference in your life. Share their articles, follow their social media accounts, and give them a virtual hug if you can't do so in person.
Did You Know?
Did you know that some news organizations have adopted mascot animals to promote lightheartedness and engagement with their audience? One example is the BBC, which uses a blue hippopotamus named 'Humphrey' as their trusty mascot. It goes to show that even serious news outlets can have a sense of fun!