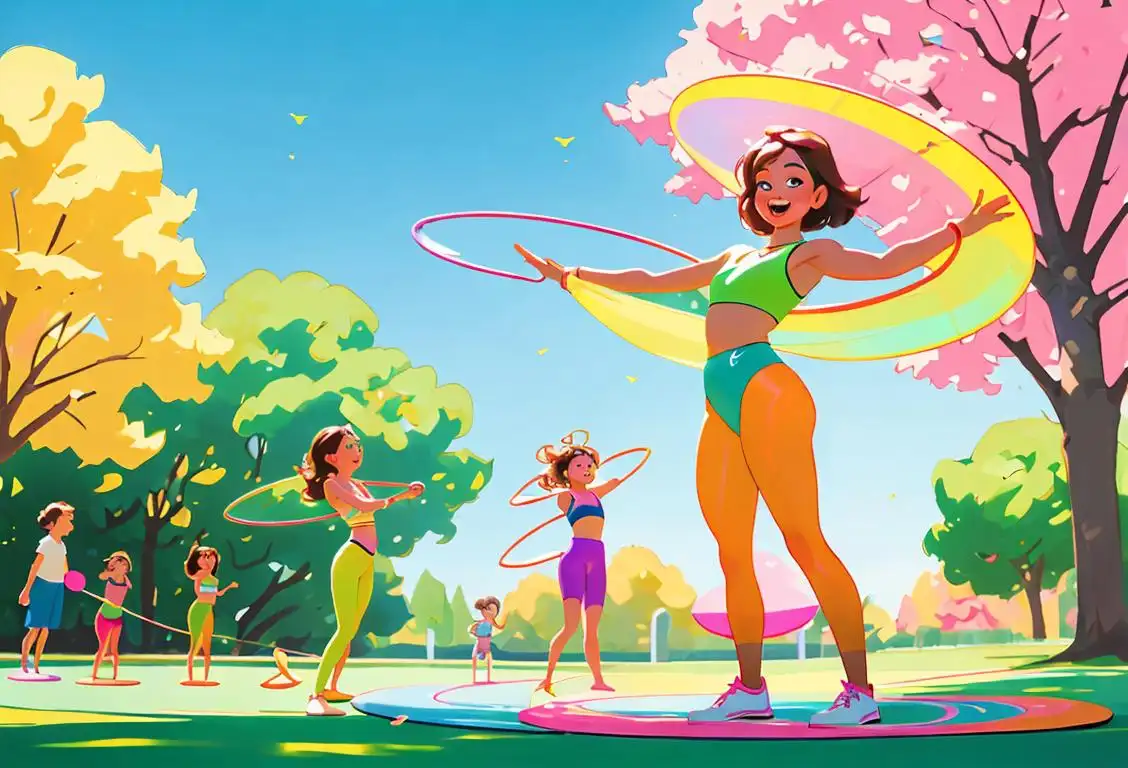 Hey there hoop enthusiasts! Get ready to hula and jump for joy because it's National Hoop Day! This is the perfect time to grab your hoops and let the good times roll. Whether you're a seasoned hula hooper or just want to give it a whirl, National Hoop Day is all about celebrating the fun and fitness that comes with this entertaining activity. So, put on your dancing shoes and let's dive into the swirling world of hula hoops!
When is Hoop Day?
It's national hoop day on the 4th October.
The History of National Hoop Day
Did you know that hula hoops have been around for centuries? Yep, it's true! Although the hoop as we know it became popular in the 1950s, ancient civilizations such as the Egyptians and Greeks were already familiar with the concept. They used hoops made from materials like grapevines and willow branches for both fun and exercise. In fact, there are even petroglyphs in Egypt that depict people playing with hoops!
Fast forward to the 1950s, when a toy manufacturing company called Wham-O introduced the plastic hula hoop to the masses. It quickly became a sensation, with kids and adults twirling their way to fun and fitness. The trend gained so much popularity that it was even declared a significant fad of the decade. And that's how the hula hoop craze began!
Celebrating National Hoop Day
On National Hoop Day, people from all over the world come together to enjoy the art of hula hooping. Whether it's a solo session in your backyard or a community event, there are many ways to celebrate this joyful day. Here are a few ideas:
Organize a hula hoop contest with your friends or co-workers. Who can keep the hoop spinning the longest? The winner gets the ultimate bragging rights!
Host a hula hoop dance party. Put on some groovy tunes and show off your hoop skills on the dancefloor. It's a guaranteed way to get the party started!
Take your hula hoop to a park or beach and share the fun with others. Encourage people to give it a try and spread the hoop love!
Did You Know?
Did you know that the world record for the longest hula hoop marathon is over 100 hours? That's more than four days of continuous hula hooping! Talk about dedication to the art of twirling!