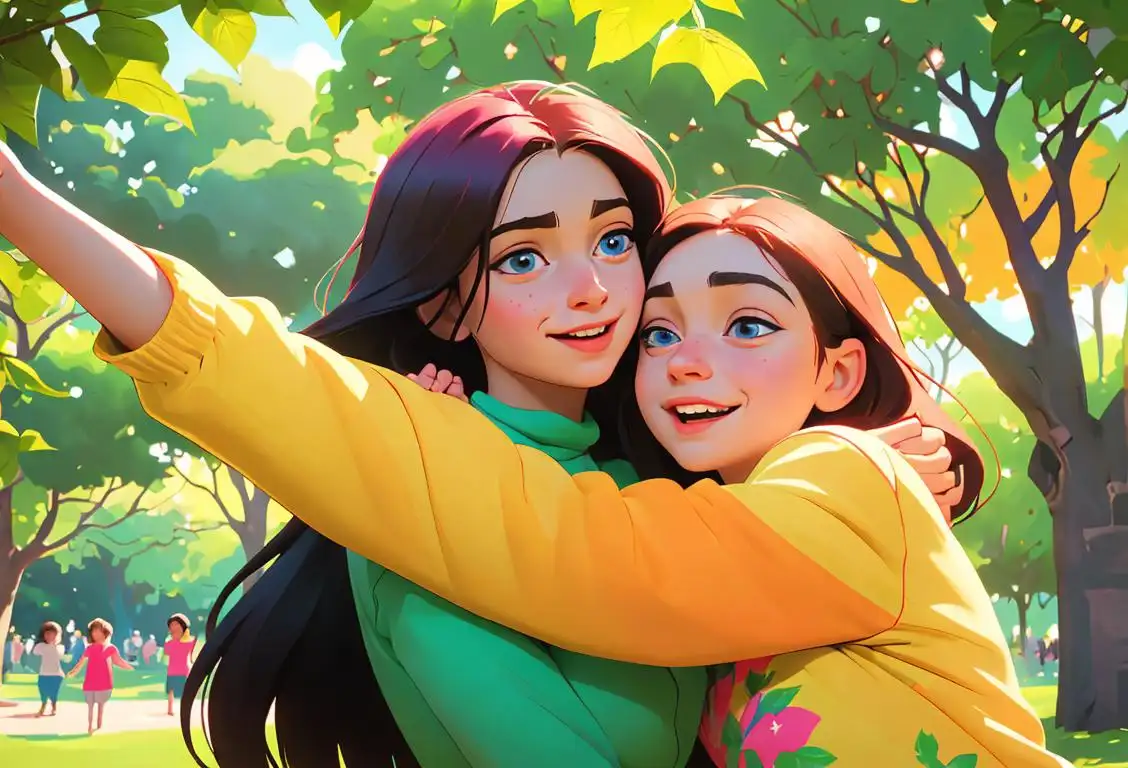 Welcome to the wacky and warm world of National Happy Hugs Day! Get ready to embrace this delightfully cuddly celebration, where hugs take center stage and spread joy all around. Whether it's with loved ones, friends, or even strangers, let's dive into the history, meaning, and fun behind this extraordinary day.
When is Happy Hugs Day?
It's national happy hugs day on the 18th September.
The Origins of National Happy Hugs Day
Have you ever wondered how a day dedicated to hugging came into existence? Well, wonder no more! National Happy Hugs Day originated from the internet's love of spreading positivity and warmth. This lovely celebration has gained popularity and recognition through countless online mentions and shared enthusiasm.
The very first recorded mention of National Happy Hugs Day dates back to September 18, 2015. Since then, it has blossomed into a global movement, with people from all walks of life embracing the power of a heartfelt hug.
Why Hugs Matter
There's something truly magical about the simple act of a hug. It's like a warm, cozy blanket for the soul. Not only does a hug make us feel loved and appreciated, but it also has incredible health benefits. Studies have shown that hugs can boost oxytocin levels, reduce stress and anxiety, and even strengthen the immune system. So, hugging not only feels good, but it's also good for us!
Celebrating National Happy Hugs Day
Ready to join in on the hugging extravaganza? Here are a few ideas on how to celebrate National Happy Hugs Day:
Give out free hugs on the street (with appropriate consent, of course!)
Organize a hugging event in your community or workplace
Send virtual hugs to friends and family through social media or messaging apps
Host a cozy gathering with friends and make sure to share lots of warm hugs
Donate to a charity that supports mental health or emotional well-being
No matter how you choose to celebrate, remember that hugs are an expression of love, care, and comfort. So, go ahead and spread those warm, fuzzy feels!