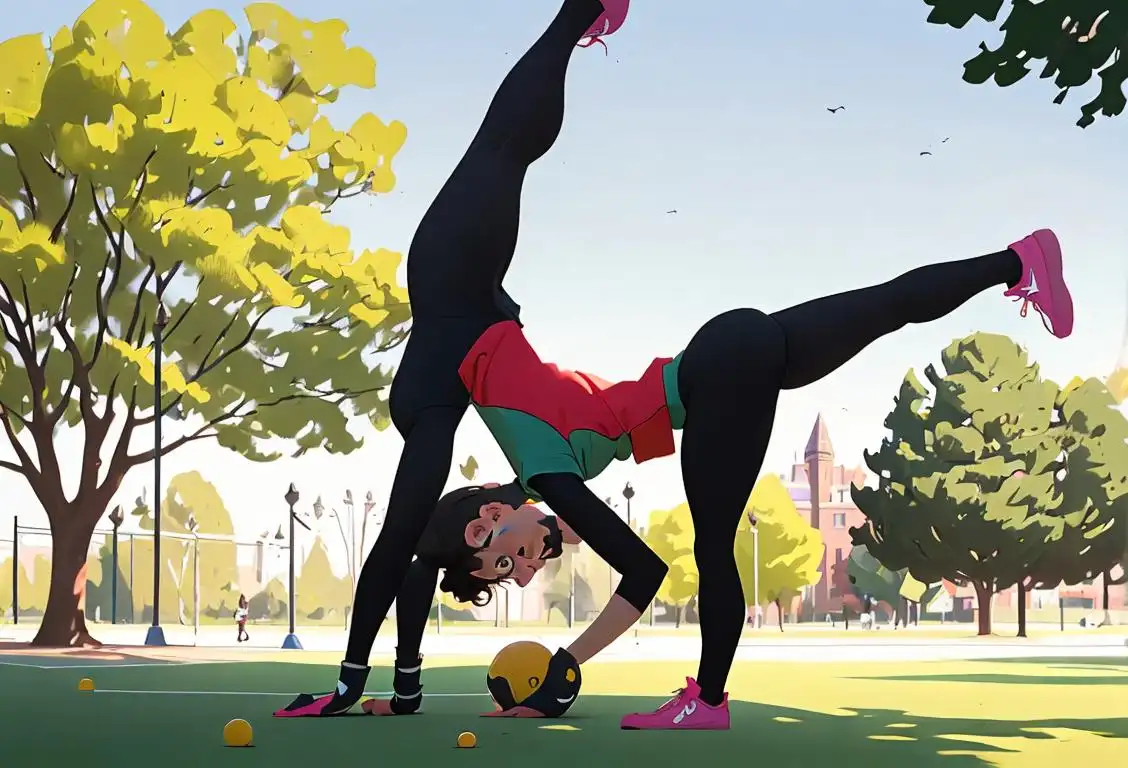 Get ready to flip your world upside down because it's National Handstand Day! This is the perfect day to channel your inner acrobat and showcase your impressive balancing skills. So, put on your sweatbands and prepare to defy gravity with the power of your hands!
When is Handstand Day?
It's national handstand day on the 26th June.
The Origins of National Handstand Day
National Handstand Day may seem like a recent invention, but its roots actually trace back to the ancient times when handstands were a popular form of physical exercise and entertainment. In fact, handstands were even mentioned in ancient Indian yoga texts, emphasizing the benefits of this upside-down pose for strength, focus, and balance.
Fast forward to the age of the internet, where people find joy in creating and celebrating new national days. National Handstand Day first gained popularity in 2015 when it took social media by storm. It quickly became a viral sensation, with people from all walks of life attempting handstands and sharing their impressive (and sometimes hilarious) attempts online.
Now, National Handstand Day is celebrated by fitness enthusiasts, gymnasts, yoga lovers, and anyone who enjoys a good challenge. It's a day to showcase your handstand skills, challenge your friends to handstand-offs, or simply appreciate the artistry and strength that goes into performing a perfect handstand.
How to Celebrate National Handstand Day
Celebrating National Handstand Day doesn't require a circus-like talent or years of acrobatic training. Here are a few fun ways to join in the handstand festivities:
Learn to do a handstand: If you've never attempted a handstand before, now is the perfect time to give it a go! Find a clear, safe space, and practice against a wall until you feel confident enough to go solo. Remember, it's all about finding your balance and having fun!
Challenge your friends: Turn National Handstand Day into a friendly competition by challenging your friends to see who can hold a handstand the longest. Just make sure you have some soft landing pads in case things get wobbly!
Strike a pose: Capture the moment by taking a photo or video of your handstand adventures. Share it on social media with the hashtag #NationalHandstandDay to join the online celebration.
Spread the joy: Encourage your friends, family, and coworkers to give handstands a try. You never know who might discover a hidden talent or unleash their inner gymnast!
Did You Know?
Did you know that handstands are not just a physical challenge, but also a great way to boost your mood? When you invert your body, it can increase blood flow to your brain and release endorphins, making you feel happier and more energized. So, the next time you need a quick pick-me-up, consider flipping your world upside down with a handstand!
Now that you know all about National Handstand Day, it's time to stretch those wrists and get ready to show off your amazing balancing skills. Whether you're a handstand pro or a curious beginner, this day is for everyone who loves defying gravity and embracing the thrill of being upside down!