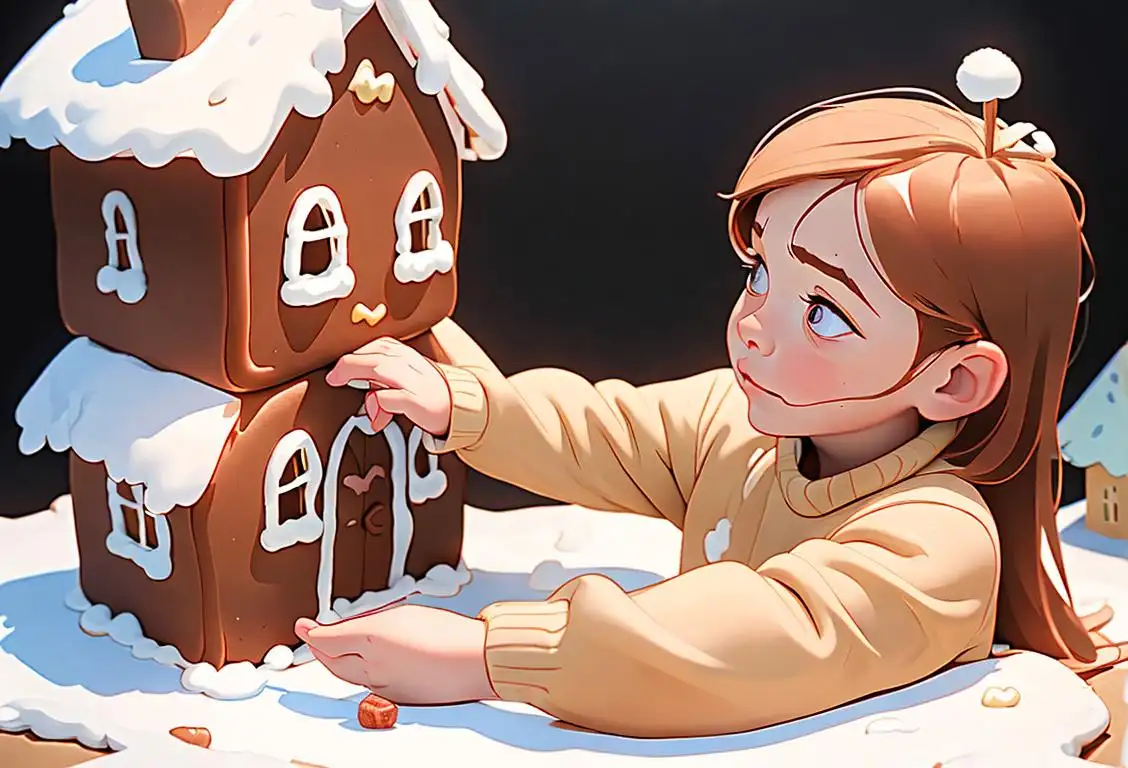 Welcome to the delicious world of National Gingerbread Day! Get ready to embark on a scrumptious journey filled with gingerbread houses, cookies, and all things spicy and sweet. Join us as we explore the history, traditions, and fun facts behind this cherished national day.
When is Gingerbread Day?
It's national gingerbread day on the 21st November.
A Dash of History
National Gingerbread Day, celebrated annually on November 21st, gives us the perfect excuse to dive into the delightful realm of gingerbread. Gingerbread has been enjoyed for centuries and has its roots in medieval times. However, the origins of gingerbread as we know it today can be traced back to the 17th century when it became a popular treat in Europe.
In addition to its delicious taste, gingerbread quickly gained a reputation for its medicinal qualities. It was believed to aid digestion, relieve stomach ailments, and even ward off evil spirits. Talk about a multi-talented treat!
Hansel and Gretel Vibes
Who can forget the enchanting tale of Hansel and Gretel? The story of two siblings, a wicked witch, and a gingerbread house captivated our imaginations as children. And let's be honest, even as adults, the idea of a house made entirely of gingerbread and candy is still incredibly tempting.
While we don't recommend trying to take a bite out of an actual house (trust us, it won't end well), building gingerbread houses has become a beloved holiday tradition. Families and friends gather together, armed with icing, gumdrops, and plenty of creativity, to construct edible masterpieces. It's a sweet way to bond, create memories, and indulge in some architectural confectionery fun.
A Spicy and Sweet Treat
Aside from building gingerbread houses, gingerbread cookies are another popular staple of this delectable celebration. Shaped into holiday-themed figures such as gingerbread men, women, and even reindeer, these cookies are the perfect treat to satisfy your sweet tooth.
Spiced with cinnamon, cloves, ginger, nutmeg, and molasses, gingerbread cookies fill the air with an irresistible aroma. The combination of warm spices and rich sweetness makes them a favorite during the holiday season.
Fun Fact: Hidden Fortunes
Did you know that during the 15th century, it was customary to hide symbolic figures inside gingerbread loaves? These hidden treasures represented different aspects of life, such as wealth, love, and even an unfortunate symbol of singledom. If someone found the hidden figure in their slice, it was believed they would receive good luck or special blessings. So, not only are gingerbread treats delicious, but they may hold secret fortunes too!
History behind the term 'Gingerbread'
992 AD
The First Recorded Use of Gingerbread
The term 'gingerbread' is first documented in England in 992 AD. It was derived from the Old English word 'gingerbras' which means preserved ginger. Initially, gingerbread was used to describe a sweet, spicy confection made with honey, breadcrumbs, and ginger. This early version of gingerbread was often shaped into decorative designs, including shapes of animals and religious symbols.
13th Century
The Introduction of Gingerbread to Europe
During the Crusades in the 13th century, European soldiers discovered the delights of gingerbread in the Middle East. They brought the recipe back with them to Europe, where it quickly gained popularity. Gingerbread began to evolve and incorporate new ingredients such as cinnamon, cloves, nutmeg, and molasses. The confection became a symbol of luxury and was often shaped into intricate figures, often served at feasts and ceremonies.
16th Century
Gingerbread in Renaissance Fairs
In the 16th century, gingerbread was a popular treat at Renaissance fairs and festivals. These fairs featured street performers, games, and a variety of entertainment. Gingerbread was shaped into elaborate forms, including figures of people, animals, and even buildings. The decorations on these gingerbread creations were often made with colored icing sugar and gold leaf, adding to their visual appeal.
19th Century
The Gingerbread House
The concept of the gingerbread house as we know it today originated in Germany during the 19th century. Inspired by the famous fairy tale of Hansel and Gretel, which featured a cottage made entirely of gingerbread, bakers began creating elaborate gingerbread houses. These edible works of art were often displayed during Christmas time and decorated with candies, icing, and other sweet confections.
20th Century
Gingerbread as a Symbolic Decoration
In the 20th century, gingerbread became more commonly associated with decorative ornaments rather than solely a tasty treat. Gingerbread-shaped ornaments made of dough or ceramic were used to adorn Christmas trees and other holiday decorations. These ornaments featured intricate designs and were often passed down through generations as family heirlooms.