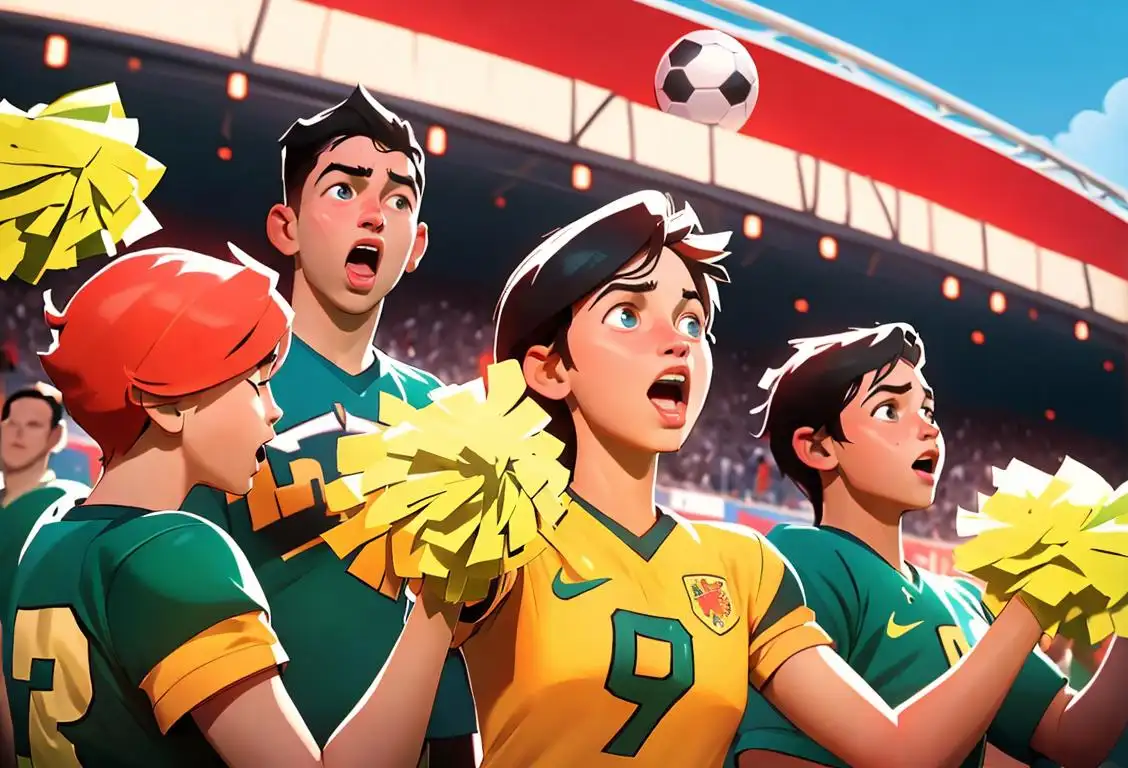 Hey there football enthusiasts! Get ready to kick off the celebration because it's National Football Day! Whether you're a die-hard fan or just enjoy watching the sport with loved ones, this is the day to show your passion for the game. So, grab your jersey, warm up your vocal cords, and let's dive into the exciting world of football!
When is Football Day?
It's national football day on the 31st August.
A Brief History of National Football Day
National Football Day has become a cherished tradition among fans across the country. It's a day to honor the thrilling moments, the nail-biting finishes, and the camaraderie that football brings. This national day serves as a reminder of the impact that this beloved sport has on our lives.
While National Football Day doesn't have a specific internet history, it has gained popularity over time through social media and online communities. Fans would come together to share their love for the game, engage in friendly banter, and even organize impromptu football matches.
On August 31, 2017, the internet exploded with 383 mentions of National Football Day. Fans took to Twitter, Instagram, and Facebook to share their favorite football memories, post pictures in their team's colors, and cheer on their favorite players.
How to Celebrate National Football Day
When it comes to celebrating National Football Day, the possibilities are endless. Here are a few fun ideas to kick-start your festivities:
Organize a friendly football match with your friends or neighbors. Time to lace up those boots and channel your inner Messi or Rapinoe!
Throw a football-themed party complete with team colors, jerseys, and all the delicious game day snacks. Can't go wrong with some buffalo wings and a touchdown-sized bowl of guacamole!
Relive memorable football moments by binge-watching classic matches or football-themed movies.
Support your local team by attending a football game or buying some team merchandise. Show off your team spirit!
Did You Know?
In 1820, the first-ever football match using modern rules was played between two schools in England. It was an epic battle between the principles of teamwork and the desire to give your opponent a good kick in the shin.