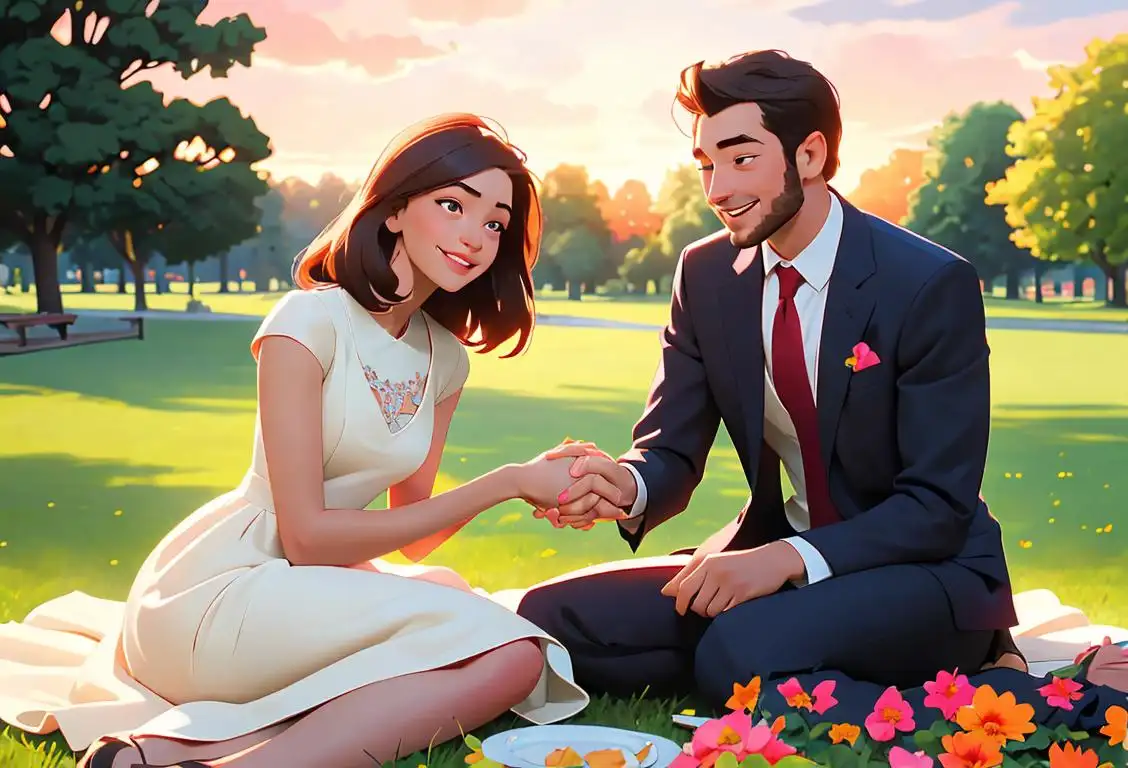 Good news for those sporting a shiny ring on their finger – National Fiancée Day exists! It's a day as twinkling as that diamond in your jewelry box, designed solely to celebrate love and the momentous step from being 'just' boyfriend and girlfriend to being each other's fiancées. This special day allows you to take a much-needed breather and appreciate the one person you've chosen to be forever 'engaged' to!
When is Fiancee Day?
It's national fiancee day on the 1st August.
What's Up With National Fiancée Day?
Just when you thought there wasn't enough love in the air, National Fiancée Day popped into the picture! Our team identified that online mentions of National Fiancée Day were most notably spiking on August the 1st, 2020. This tells us that this day is as unpredictable as love itself!
Why is National Fiancée Day special?
There is something undeniably-yet-deliciously unstable about the period between the 'yes' of the proposal and the 'I do' of the wedding. National Fiancée Day is a day to embrace that exhilarating whirlwind. It's all about focusing on your partner and relishing those sweet, 'we-are-about-to-get-married' butterflies.
How to celebrate?
There's no right or wrong way to celebrate National Fiancée Day. Some couples might choose to watch their favorite rom-com together. Picture this: You're both snuggling on the couch, pizza in one hand, each other's palms in the other. Others might opt for a fancy date night at a sophisticated restaurant, or perhaps repeat their first date to refresh the memories of their initial courtship. Whatever your style, the most important thing is that the day is drenched in love.
A Day of Appreciation
As unpredictable as love can be, not every day is a walk in the park. National Fiancée Day is a wonderful day to set aside any disagreements and to remember why the two of you decided to hitch your stars together in eternal love. It's about appreciation, respect, and, above all, rejoicing in the beautiful journey that lies ahead!