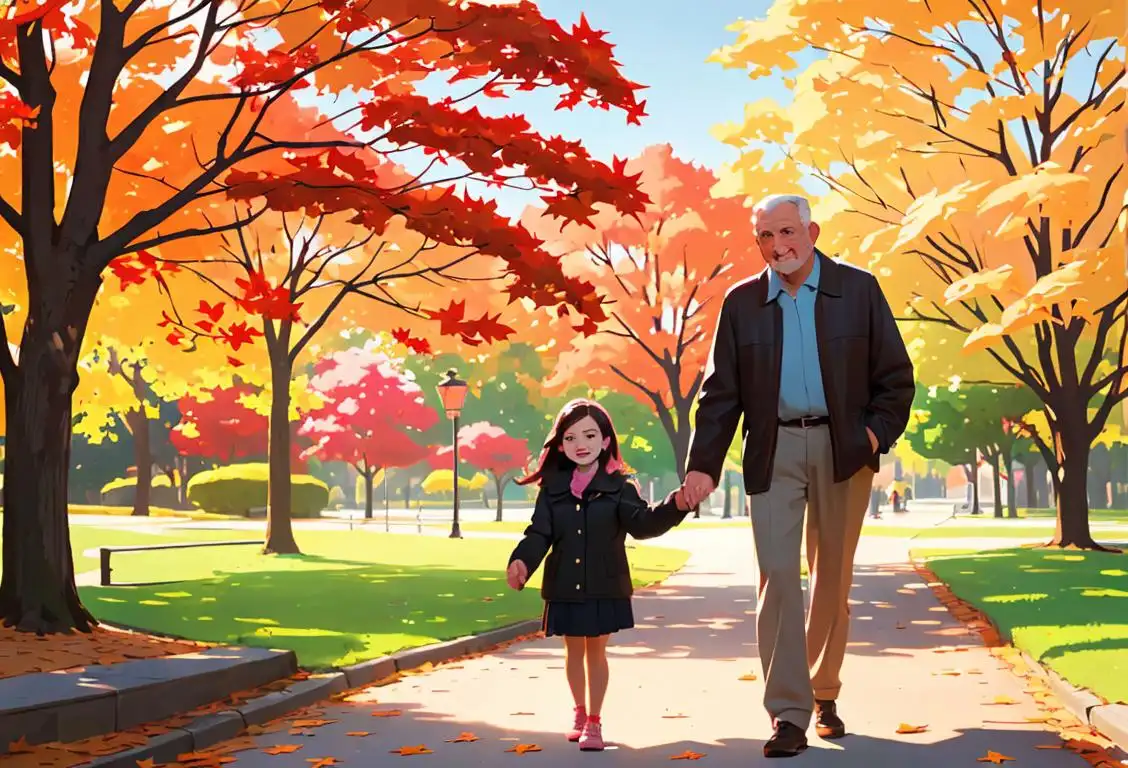 Welcome to National Father Daughter Take a Walk Day! On this special day, we celebrate the bond between fathers and their daughters by encouraging them to take a leisurely stroll together. It's a fantastic opportunity to spend quality time, create lasting memories, and have some fun adventures. So, grab your comfy shoes, put on your favorite playlist, and let's dive into the heartwarming history of this day.
When is Father Daughter Take A Walk Day?
It's national father daughter take a walk day on the 7th July.
The Origins of National Father Daughter Take a Walk Day
While the internet might not have granted us the exact moment this day sprouted into existence, we can still appreciate the sentiment behind it. National Father Daughter Take a Walk Day is all about fostering a strong connection between fathers and their lovely daughters and promoting an active lifestyle.
The origins of this day can be traced back to the desire for parents, especially fathers, to spend quality time with their children. In a world filled with distractions and hectic schedules, it's refreshing to have a day dedicated to taking a break and enjoying a simple activity like going for a walk. Walking provides an excellent opportunity for fathers and daughters to bond, have open conversations, and create lasting memories while also engaging in physical exercise.
Embrace the Magic of a Father-Daughter Stroll
Participating in National Father Daughter Take a Walk Day is as simple as it gets. All you need is some time and a bit of enthusiasm for quality bonding. Dust off your walking shoes, hold hands, and embark on a stroll around your neighborhood, a local park, or any scenic location that tickles your fancy. You can even make it a regular event scheduled for the two of you to look forward to.
During your walk, engage in meaningful conversations, share stories, and cherish each other's company. It's a perfect opportunity to strengthen the father-daughter relationship and create cherished memories that will last a lifetime. You can also use this time to snap some adorable photographs to capture the joy and togetherness of the day.
Did You Know?
Did you know that walking has numerous health benefits for both fathers and daughters? Not only does it help lower the risk of various health conditions, but it also improves mental well-being. So, besides strengthening your bond, you're also doing something fantastic for your overall health. Talk about a win-win situation!