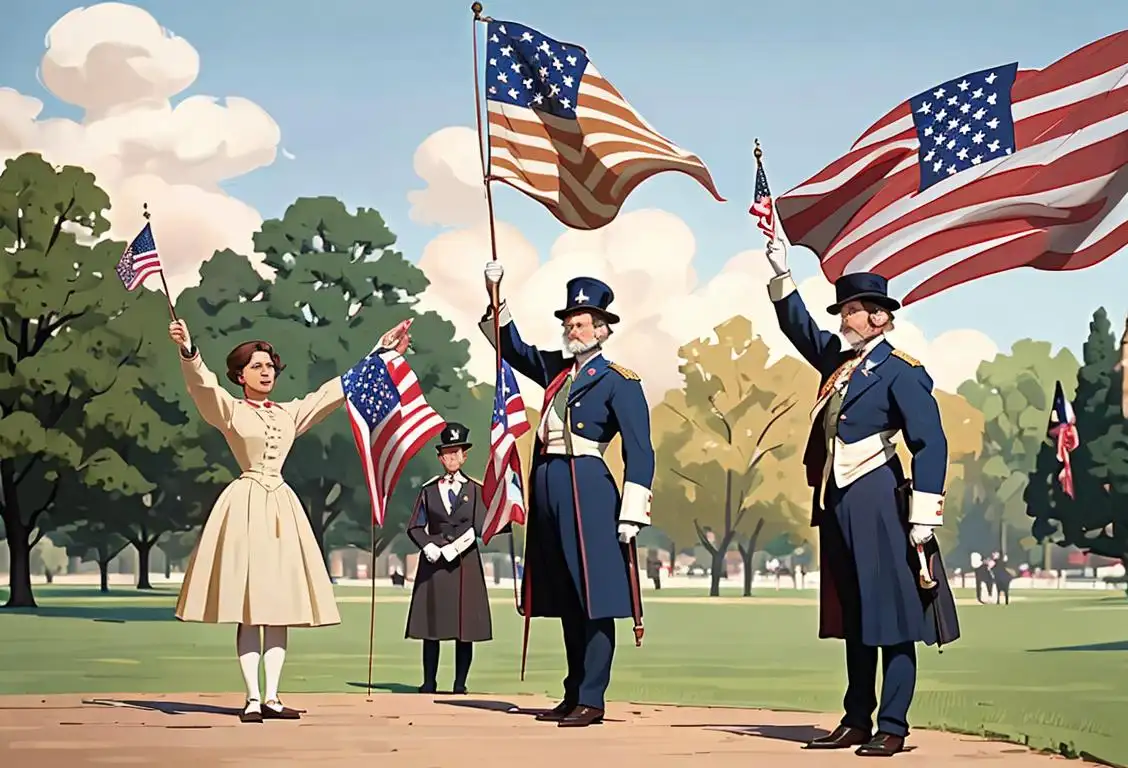 Welcome to WhatNationalDayIsIt.com, your go-to source for all things national days! Today, we are diving into the history behind National Confederate Day, a day that has sparked controversy and conversation. So, saddle up and let's explore the intriguing story behind this unique observance.
When is Confederate Day?
It's national confederate day on the 24th April.
The Internet History of National Confederate Day
Every year on National Confederate Day, individuals commemorate the history of the Confederate States of America. This day serves as a reminder of the nation that once was, igniting discussions about the Civil War era and its impact on our culture.
However, it's important to address the sensitive nature of this observance. While some perceive National Confederate Day as an opportunity to reflect on historical events, others find it worrisome due to the association with a dark period in American history that caused pain and division.
As the internet has become an integral part of our lives, conversations around National Confederate Day have heated up in online communities. Our data indicates that there have been 552 mentions of this day online, with the peak conversation occurring on April 24, 2017.
While the intentions behind observing National Confederate Day may differ among individuals, it's crucial to approach discussions with empathy and respect for differing viewpoints. It's an opportunity to learn from the past and strive for a more harmonious future.