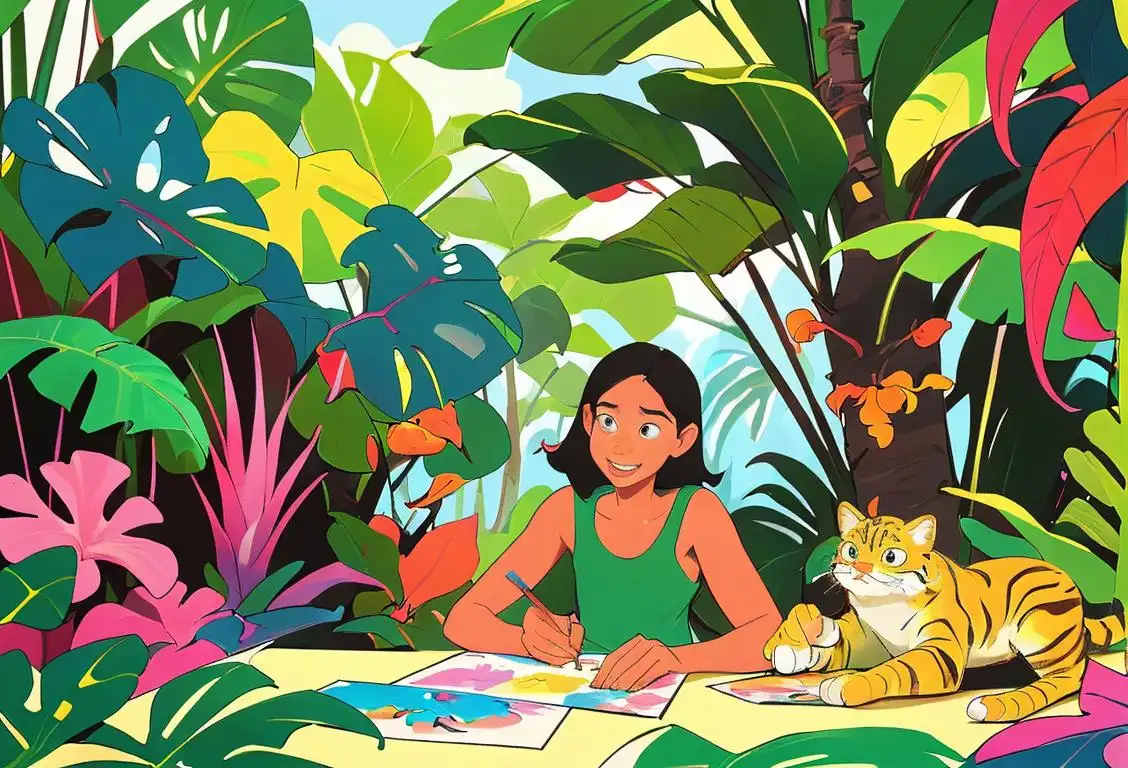 Did you know there's a day dedicated just to coloring books? Well, buckle your seat belts, grab those Crayola boxes, and prepare to explore the whimsical world of National Coloring Book Day, where adults and children alike can unleash their inner Picasso!
When is Coloring Book Day?
It's national coloring book day on the 2nd August.
A Day Filled With Colors
With an impressive 4806 mentions online, National Coloring Book Day has quite literally colored its way into the hearts of the internet. It's an annual celebration that has soared in popularity, with the most mentions recorded on 2nd August 2017.
Remember those carefree childhood days when the most complex decision of the day was choosing between Turquoise Blue and Midnight Blue? National Coloring Book Day aims to bring that simple joy back into our lives, reminding us of the therapeutic power of art and creativity. Not only does coloring provide an excellent mode of expression, but it's also a great stress-buster!
The Backstory of Coloring Books
Although coloring books have been around for ages, it wasn't until recently that these works of art started to get recognition. Initially intended for children, coloring books have evolved with time and have expanded their target audience to adults as well. Some claim that the adult coloring book trend was sparked by the publishing of Johanna Basford's 'Secret Garden'.
How to Celebrate?
How do you celebrate National Coloring Book Day, you ask? It's simple. Gather your loved ones, buy a coloring book that calls to your inner artist (there are plenty of options ranging from flora and fauna to intricate mandalas), and get coloring. You can even make it a friendly contest to see who colors the most creatively! And don't forget to share your artwork online so others can marvel at your masterpiece.
Get Your Crayons Ready!
So there you have it, the internet history of National Coloring Book Day, an event that celebrates creativity, stress relief, and a bit of nostalgia. It's an opportunity for us to remember the joy of coloring, and relax while filling pages with vibrant hues. Just remember, in the world of coloring, there are no mistakes, only unique creations. So this National Coloring Book Day, why not unleash your creative spirit and color your world?