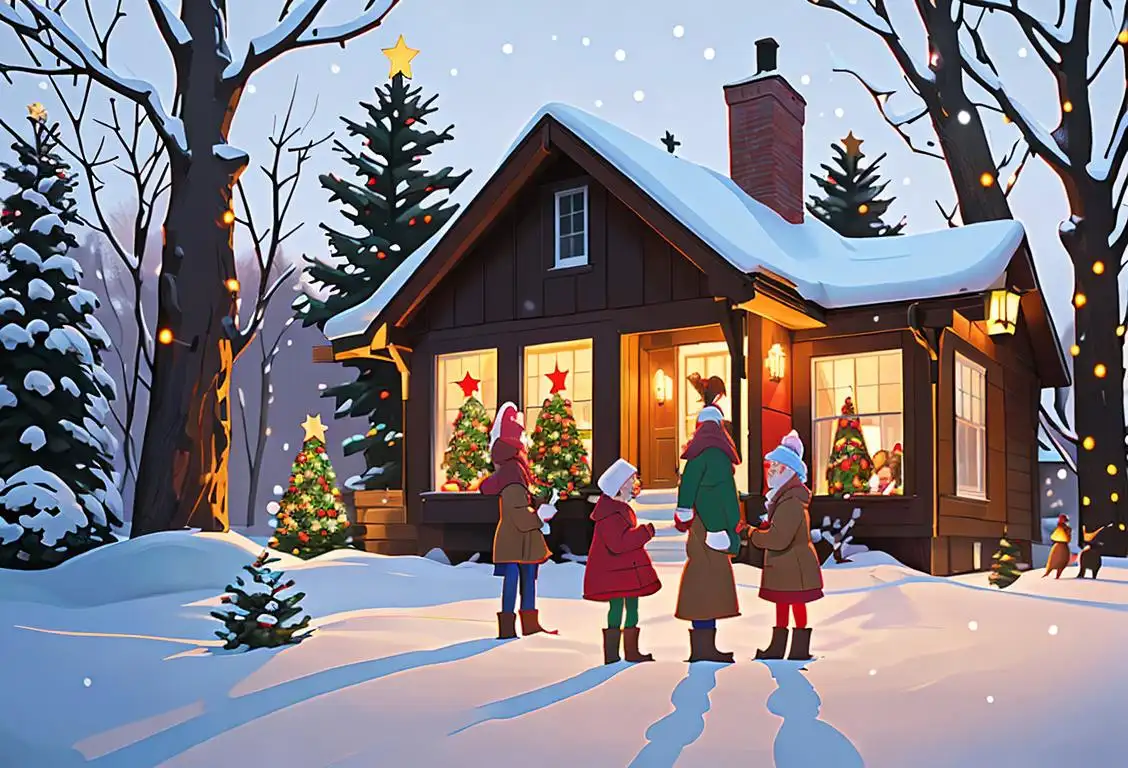 Hey there, folks! Get ready to have your holiday spirit dazzled because today we are diving into the enchanting world of National Christmas Lights Day!
When is Christmas Lights Day?
It's national christmas lights day on the 1st December.
The Sparkling Origins
Picture this: It's December, the air is crisp, and the streets are lined with shimmering lights. Ah, the beauty of Christmas lights! But have you ever wondered where it all began? Well, National Christmas Lights Day is the perfect time to shed some light on the subject (pun intended).
The tradition of hanging lights during the holiday season dates back to the 17th century in Germany, where people used candles to illuminate Christmas trees. Talk about living life on the edge! These early adopters were clearly fearless adventurers in the art of holiday decorating. Thankfully, things have come a long way since then, and in modern times, we have the joy of safely adorning our homes and neighborhoods with colorful lights.
Now, let's fast forward to the magical world of the internet. National Christmas Lights Day has become a delightful online phenomenon that celebrates our love for all things twinkly. On this day, people take to their social media accounts to showcase their incredible light displays, share creative ideas, and spread holiday cheer. It's like a virtual winter wonderland at the click of a button!
Light Up Your Celebrations
So, how can you make the most of National Christmas Lights Day? Let's shed some light on that question! First and foremost, it's the perfect opportunity to gather your loved ones, grab a cup of hot cocoa, and embark on a magical journey through your local neighborhood to admire the dazzling light displays. It's like taking a festive, glowing safari!
If you're feeling extra creative, why not channel your inner Clark Griswold (from 'National Lampoon's Christmas Vacation') and adorn your own home with lights that can be seen from space? Just remember to keep safety in mind and avoid any impromptu visits from the fire department – no one wants that as part of their holiday tradition!
And let's not forget the incredible sense of community that National Christmas Lights Day brings. You can organize a friendly competition among your neighbors to see who can create the most magical display. Whether it's a spirited rivalry or a collaborative effort, the result will be a neighborhood transformed into a real-life winter wonderland.
A Flash of Fun Fact
Did you know that there is a festive home in New York that puts on a jaw-dropping light display every year? Known as the 'Dyker Heights Christmas Lights' in Brooklyn, this neighborhood boasts extravagant decorations that attract visitors from near and far. It's like stepping into a real-life Santa's workshop!