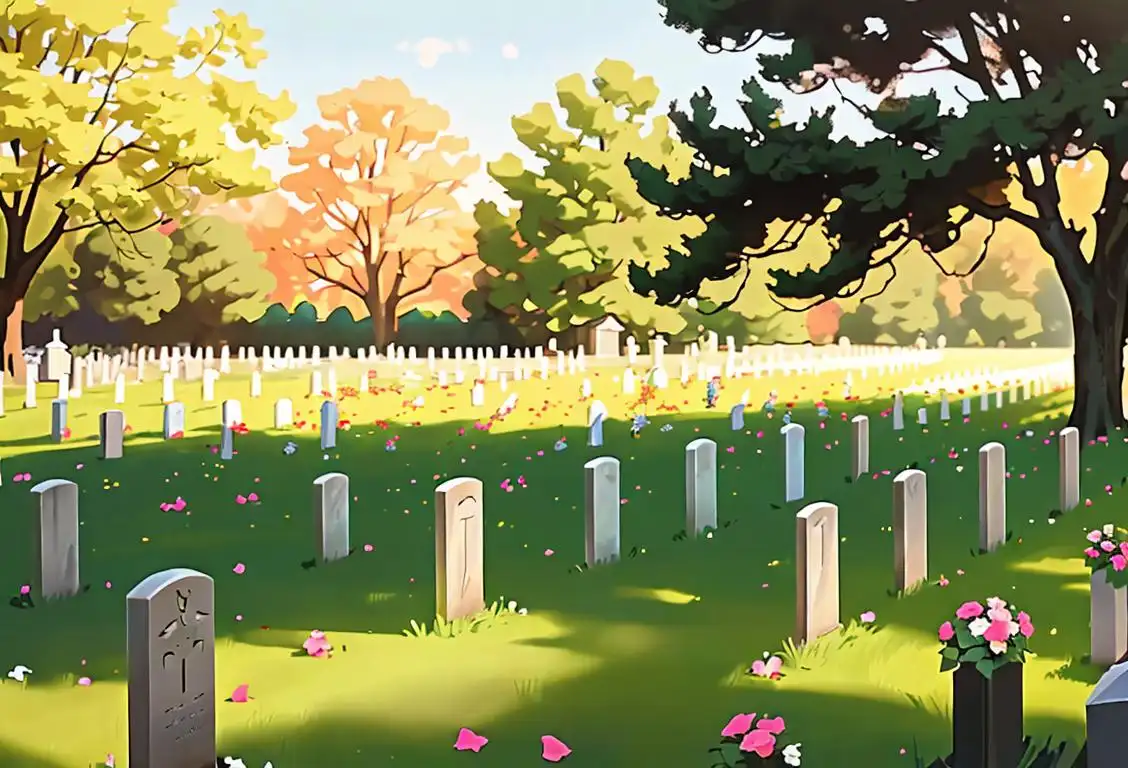 Hey there, fellow history enthusiasts! Today let's dive into the captivating world of National Cemetery Day. Prepare yourself for an intriguing blend of solemnity, reflection, and a touch of whimsy. Without further ado, let's get started!
When is Cemetery Day?
It's national cemetery day on the 11th November.
Origins of National Cemetery Day
To truly understand the significance of National Cemetery Day, we must first explore its origins. This heartwarming tribute to our fallen heroes began as a grassroots effort by compassionate citizens who wanted to pay their respects to those who made the ultimate sacrifice.
Over time, the idea gained momentum and gathered support from across the nation. It wasn't long before National Cemetery Day became an officially recognized occasion to honor and remember our departed loved ones.
Observing National Cemetery Day
On this poignant day, people from all walks of life come together to pay their respects at national cemeteries. They bring flowers, lay wreaths, and quietly reflect on the sacrifices made by brave men and women. Many veterans' organizations also host special ceremonies to commemorate their fallen comrades.
It's important to note that National Cemetery Day isn't only about remembering the past; it's also a time to support and care for our living heroes. Many charitable events and fundraisers occur on this day to raise awareness of the challenges faced by veterans and their families.
Did You Know?
Did you know that some national cemeteries offer virtual tours? It's a unique way for people from all over the world to pay their respects and learn about the history behind these sacred sites. It's like taking a solemn stroll through history without ever leaving your couch!