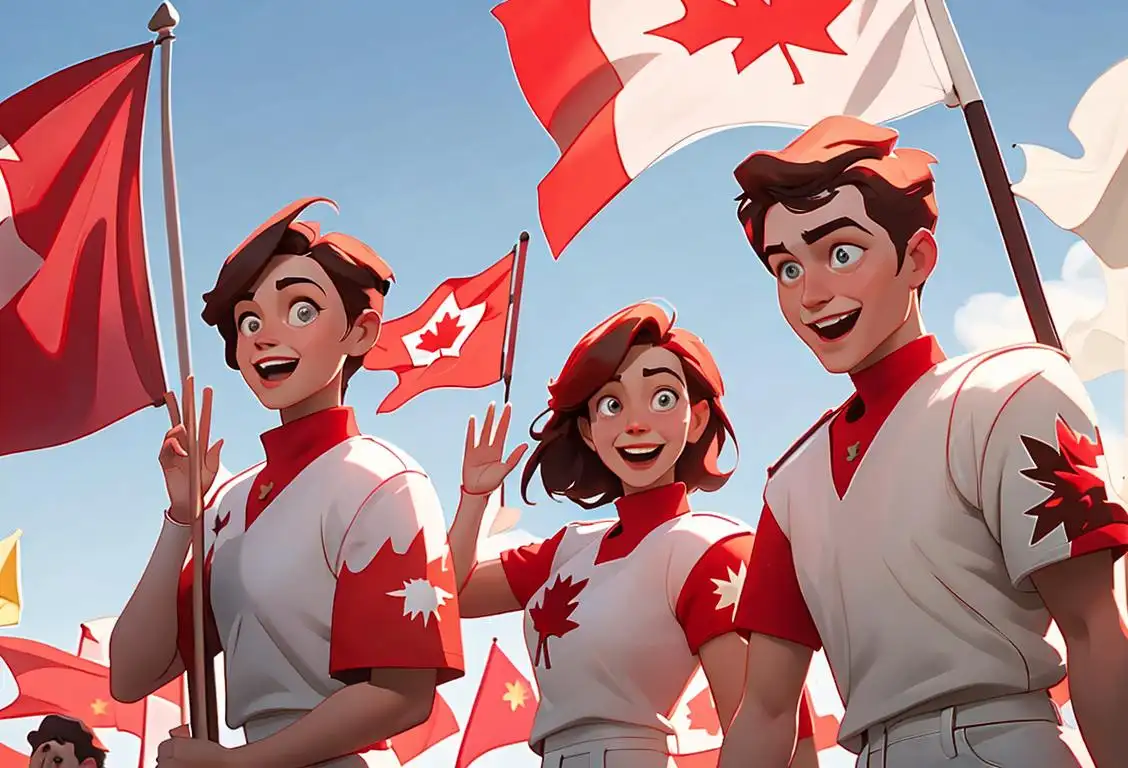 Hey there, Canadian flag enthusiasts! Get ready to raise those red and white colors high because it's National Canadian Flag Day! This special day is all about celebrating the iconic symbol of Canada and the history behind it. So grab your maple leaf hats and join us in exploring the fascinating story of the Canadian flag!
When is Canadian Flag Day?
It's national canadian flag day on the 15th February.
The Birth of the Maple Leaf
On February 15th, Canadians come together to honor their beloved national flag. The maple leaf flag, with its bold red background and bright white maple leaf, represents unity, diversity, and all things Canadian. But let's rewind the clock and dive into the internet history to understand how this iconic flag came to be.
A Strong Symbol of Identity
Before the current Canadian flag was introduced in 1965, the country went through several flag designs. The need for a distinctive national flag arose as Canada grew as a nation and became more independent. Various suggestions and designs were proposed, including one with a beaver and another with three maple leaves.
But it was in 1964, amidst a heated debate and nationwide excitement, that the now-famous red and white maple leaf flag emerged victorious. Designed by George F. G. Stanley and John Matheson, the flag's simplicity and strong symbolism won the hearts of Canadians everywhere.
On February 15, 1965, the Canadian government officially adopted the maple leaf flag, and it was raised for the first time on Parliament Hill. The red color represents bravery, sacrifice, and the perseverance of the Canadian people, while the white represents purity, peace, and honesty. The maple leaf, a national symbol long associated with Canada, signifies the country's natural beauty and represents the diverse unity of its people.
No more debates about flags with beavers or multiple maple leaves—Canada had found its perfect symbol of national identity!
Celebrating National Canadian Flag Day
On this special day, Canadians take pride in their national flag by displaying it proudly in their homes, offices, and public spaces. Many ceremonies and events are held throughout the country, celebrating Canadian heritage, unity, and the values represented by the flag.
People come together to reflect on the importance of the Canadian flag and the impact it has had on fostering a sense of patriotism and national pride. Schools teach children about the flag's history, and communities organize parades, flag-raising ceremonies, and other festive activities.
Did You Know?
Did you know that there have been multiple proposals over the years to change the Canadian flag? Some suggested designs include adding a gold maple leaf, incorporating indigenous symbols, or even replacing the maple leaf with a beaver wearing a toque! However, the red and white maple leaf flag has remained the beloved and iconic symbol of Canada.