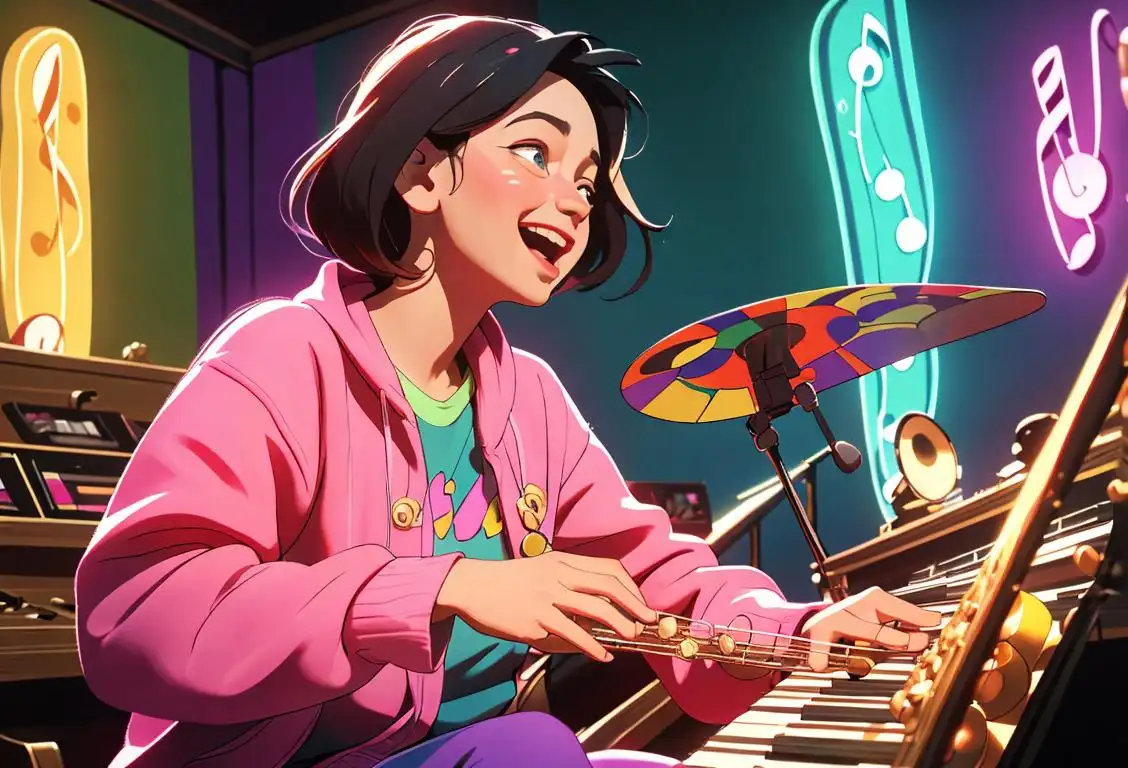 Hey there, music lovers! Are you ready to rock and roll? Because today is National Buy a Musical Instrument Day!
When is Buy A Musical Instrument Day?
It's national buy a musical instrument day on the 22nd May.
Let the Music Play!
Get ready to unleash your inner rockstar or maestro because National Buy a Musical Instrument Day is here! This delightful day celebrates the joy of music and encourages people to take up playing an instrument. Whether you're a seasoned musician or a complete novice, this day gives you the perfect excuse to indulge in your musical passions.
Why buy a musical instrument, you ask? Well, it's simple - playing a musical instrument has numerous benefits, both for your brain and your soul. Research has shown that playing an instrument enhances cognitive skills, boosts memory, and improves hand-eye coordination. Plus, it's a fantastic stress-buster and a way to express your creativity. So, why not treat yourself to a brand new instrument today?
There's no shortage of musical instruments to choose from. You can opt for classic choices like the piano, guitar, or violin, or explore unique instruments like the didgeridoo or ukulele. Whichever instrument catches your fancy, just remember to find one that speaks to your heart and reflects your musical style. And don't worry if you're tight on budget; there are plenty of affordable options available too!
The Internet's Role
Ah, the wonders of the internet! Without it, we'd have to rely on physical stores to purchase musical instruments. But thanks to the ever-resourceful online world, we can now browse and buy musical instruments from the comfort of our homes. Online marketplaces and dedicated music stores provide a wide range of instruments to choose from, along with customer reviews and detailed descriptions to guide your purchase.
On National Buy a Musical Instrument Day, the internet buzzes with excitement. Social media platforms fill up with musicians showcasing their newly acquired instruments or sharing tips and tricks for aspiring players. The internet allows us to connect with fellow music lovers, find online tutorials, and even join virtual jam sessions to fine-tune our skills. It truly is a haven for all things music-related!
Did You Know?
Did you know that playing a musical instrument can make you smarter? Well, maybe not in terms of acing your math exams, but studies have shown that musicians have increased brain connectivity and improved problem-solving skills. So, the next time someone calls you a band geek, just remember, you're secretly boosting your brainpower while rocking out!