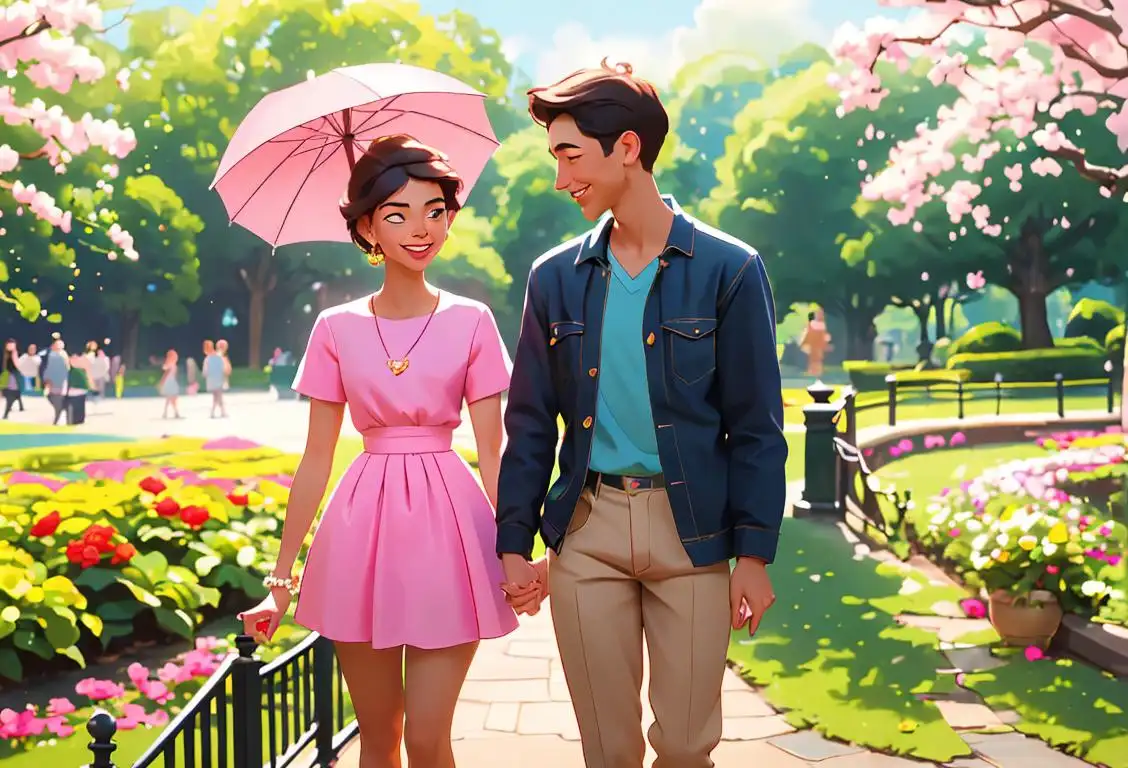 Ever heard of National Bae Day? No, it's not a day dedicated to bacon-and-eggs, although that would be equally worth celebrating. Rather, it's a day where we acknowledge our 'before anyone else' – our baes – whether they're our partners, friends, family, pets, or that slice of cake that's calling our name in the fridge.
When is Bae Day?
It's national bae day on the 10th June.
So, What's The Big Deal with National Bae Day?
With 1993 mentions online and peaking on June 10, 2015, National Bae Day is the day where we stop and appreciate our 'baes'. Now, 'bae' is a term of endearment that has taken social media and pop culture by storm over the past decade. It's an abbreviation of 'before anyone else' and is used to refer to someone who comes first in one's life, be it a significant other, a cherished friend, a beloved family member or even an adored pet. And yes, sometimes that gooey chocolate cake in the fridge can be your 'bae', too. We don't judge.
Evolving Meanings of 'Bae'
The term 'bae' originally began as a shorter, catchy variant of the term 'babe', but as more people started using it, the acronym meaning 'Before Anyone Else' surfaced. It's a prime example of how language evolves to fit the ever-changing landscape of our digital lives.
How to Celebrate?
To celebrate this day, it's simple: show your bae that they're your number one! This could be through heartfelt confessions, surprise presents, quality time, or a loving social media shoutout. How you celebrate National Bae Day really is up to you. And remember, it's the thought that counts.
Critical Reception
While some people dismiss it as frivolous internet slang, there has been a largely positive response to the term and the sentiments behind it. After all, who wouldn't want to be someone's 'Before Anyone Else'?
History behind the term 'Bae'
2013
Twitter Origins
In the year 2013, the term 'bae' first gained popularity on the social media platform Twitter. It was initially used as an acronym, standing for 'before anyone else,' to refer to a person's romantic partner. This abbreviation quickly caught on and became a widely used term among Twitter users.
2014
Mainstream Usage
By 2014, the term 'bae' had reached mainstream usage, spreading beyond Twitter and becoming a popular slang term. It began to be used not only in romantic contexts but also as a general term of endearment or affection for someone or something. The term started appearing in songs, memes, and everyday conversations, solidifying its place in popular culture.
2015
Recognition in Dictionaries
In 2015, the term 'bae' gained recognition in official dictionaries, further cementing its status as a widely accepted slang term. The Oxford English Dictionary and Merriam-Webster both added 'bae' to their collections, reflecting its cultural significance and widespread usage. Being included in dictionaries signifies the term's formal acknowledgment and relevance in modern language.
2016
Grammy Nomination
The year 2016 marked a significant milestone for 'bae' as it received a nomination at the Grammy Awards. The category was 'Best Urban Contemporary Album,' and one of the nominated albums featured the term 'bae' in its title. This recognition by one of the most prestigious music awards showcases how 'bae' had transcended its online origins and made its way into various forms of media and popular culture.
Present
Continued Popularity
Today, 'bae' remains a popular term used in everyday language, social media, and entertainment. Its versatility and broad usage have allowed it to become a common part of modern colloquial speech. The term has undeniably left a lasting cultural impact, demonstrating how language evolves and adapts to the digital age.