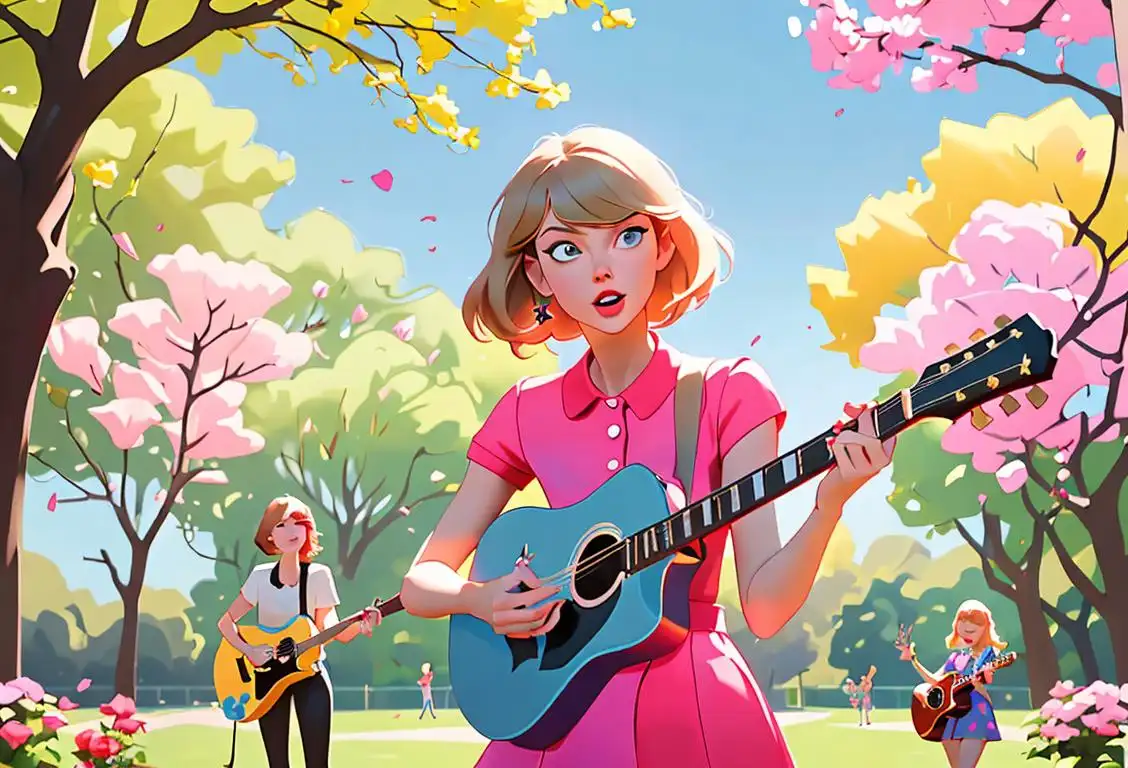 Do we hear some Swifties around? Yes, the day you've all been spinning your Love Story vinyls for is finally here! National Taylor Swift Day, a time to bust out our comfiest cardigans and endless Shakes It Off dance parties. An ode to one of pop's most iconic singers, the internet made this day a thing, and we are here for it!
When is Taylor Swift Day?
It's national taylor swift day on the 17th July.
How Did We Get Here?
Without giving you reasons to say 'Tell Me Why', the internet went Wildest Dreams mode on 17 July 2020. A whopping 1413 mentions painted the internet red, marking the peak of the National Taylor Swift Day mentions. It was as if the internet suddenly downed a Love Potion, stirring up a feverish Taylor Swift fever. No Bad Blood here, folks!
The Day's Significance
Now you may think, 'All Too Well, another internet-created day.' But oh Darling, this isn't just about jamming to Taylor's songs all day (albeit, who would say no to this?). It's a day the internet community unites to appreciate a talented artist, her musical journey, and her influence in the world of pop music. From 'Teardrops On My Guitar' days to 'Folklore', Swifties reminisce and honor Taylor Swift's evolution in the music industry.
Celebration Ideas
Whether you're in a small Town Called Paris or a bustling city like New York, you can celebrate this day anywhere! Put on your favorite Taylor Swift tunes, hold a virtual Swiftie reunion, cover her songs or why not recreate one of her iconic music video looks for a cheeky image for the 'Gram?
History behind the term 'Taylor Swift'
2006
Emergence of Taylor Swift
In 2006, a young and talented singer-songwriter named Taylor Swift burst onto the country music scene with her self-titled debut album. At just 16 years old, she captivated audiences with her heartfelt lyrics, catchy melodies, and relatable storytelling. Swift quickly became a rising star and amassed a dedicated fan base.
2008
Love Story's Chart-Topping Success
In 2008, Taylor Swift revolutionized the country genre with her hit single 'Love Story.' The song's enchanting mix of pop and country elements resonated with listeners of all ages, propelling it to the top of the charts in multiple countries. Swift's music showcased her ability to connect with fans through universal themes of love and heartbreak.
2009
Fearless Album Dominance
Taylor Swift's second studio album, 'Fearless,' was released in 2008 and went on to become a cultural phenomenon in 2009. With chart-topping singles like 'You Belong with Me' and 'Fifteen,' Swift solidified her status as a superstar. 'Fearless' not only dominated the country charts but also crossed over to pop and mainstream audiences, earning Swift numerous awards and accolades.
2012
Red: A Musical Evolution
In 2012, Taylor Swift unveiled her fourth studio album, 'Red.' This album marked a significant turning point in Swift's musical style as she delved deeper into pop music while still maintaining her country roots. 'Red' showcased her versatility as an artist, featuring introspective tracks like 'All Too Well' and infectious pop anthems like 'We Are Never Ever Getting Back Together.'
2014
1989: Swift's Pop Masterpiece
With the release of her fifth studio album, '1989,' in 2014, Taylor Swift fully embraced a pop sound, departing from her country origins. The album's lead single, 'Shake It Off,' soared to the top of the charts, becoming an anthem for self-empowerment. '1989' showcased Swift's evolution as both a songwriter and performer, earning her critical acclaim and a massive global fanbase.
2017
Reputation's Bold Transformation
Taylor Swift's sixth studio album, 'Reputation,' released in 2017, marked another bold transformation in her career. The album showcased a darker and edgier image, challenging the media narratives surrounding Swift. Hits like 'Look What You Made Me Do' and 'Delicate' demonstrated her ability to skillfully reinvent herself while maintaining her signature catchy hooks and lyrics.
2020
Folklore and Evermore: Introspective Masterpieces
In 2020, Taylor Swift surprised fans by releasing not one but two alternative-leaning albums, 'Folklore' and 'Evermore.' These introspective and indie-infused albums marked a departure from her previous pop-dominated sound. 'Folklore' and 'Evermore' received critical acclaim for the emotional depth of the lyrics and the moody production. These albums showcased Swift's versatility and artistic growth, solidifying her status as a musical icon.