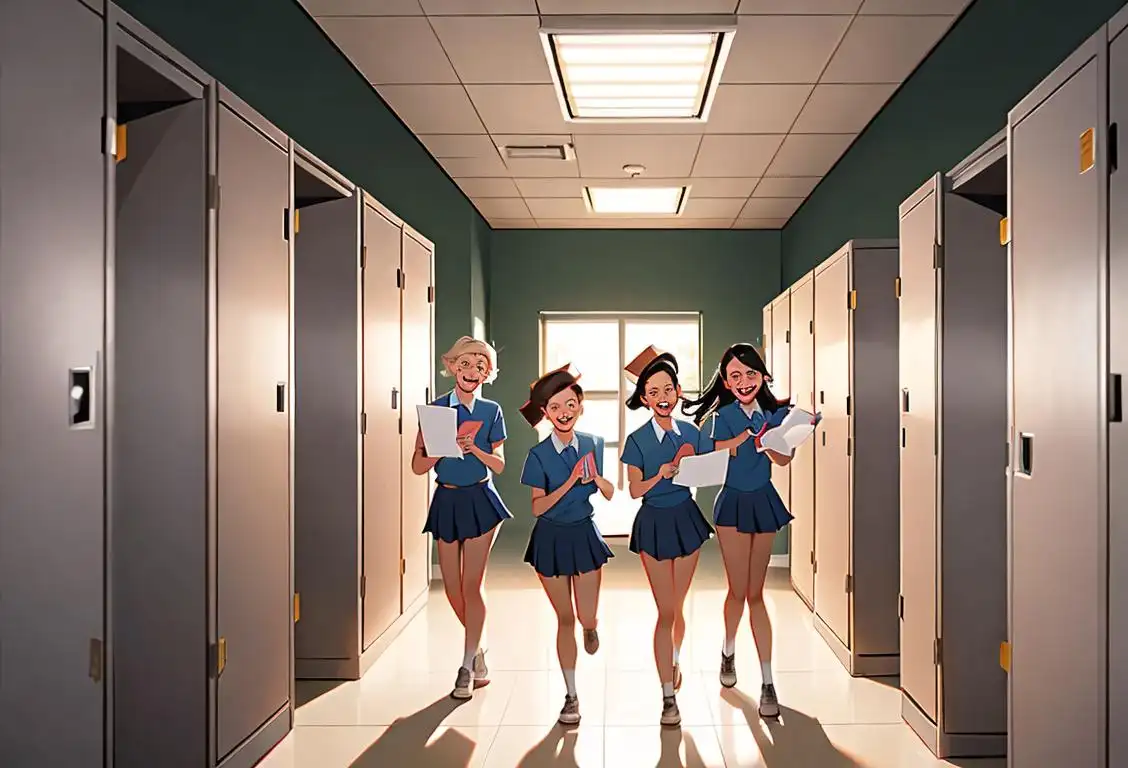 Ah, National Senior Skip Day, the one day where students across the country unite in rebellion against the chains of education. It's a day filled with freedom, excitement, and probably a few detention slips. Let's dive into the wild history of this infamous day!
When is Senior Skip Day?
It's national senior skip day on the 17th May.
The Origins of National Senior Skip Day
Senior Skip Day has become a tradition observed by high school seniors in many parts of the United States. It's a day where seniors decide to ditch their responsibilities, books, and pencils in favor of some good old-fashioned fun. But have you ever wondered where this rebellious tradition originated?
Contrary to popular belief, National Senior Skip Day is not an official holiday sanctioned by the education system. It's more of a grassroots movement fueled by the desire for a little rebellious adventure in the final stretch of senior year. While the exact origins are a bit hazy, it's believed to have started as early as the 1970s. Some say it began as a spontaneous act of defiance, while others claim it was a deliberate attempt to protest against the pressures of schooling.
Regardless of its origins, National Senior Skip Day quickly gained notoriety and spread like wildfire across high schools in the United States. It became a day that seniors eagerly anticipated, marking their calendars with bold letters and secret plans.
The authorities, of course, were not too thrilled about this tradition. Schools often tried to discourage Senior Skip Day by implementing stricter policies and penalties for those who chose to participate. But let's be real, when has a stern warning from a principal ever stopped a determined teenager?
Over the years, Senior Skip Day has evolved into a day of pure celebration and making memories. It's not just about skipping class; it's about embracing the freedom of youth, cherishing friendships, and creating unforgettable experiences.
Celebrating National Senior Skip Day
So, how can you celebrate National Senior Skip Day?
Gather your fellow seniors and plan an epic adventure. Whether it's a day at the beach, a road trip, or recreating your favorite movie scenes, the key is to make it unforgettable.
Organize a senior skip day event at your school. Get permission from the school officials, plan fun activities, and create a day of celebration that everyone can enjoy (with minimal consequences).
Create a senior year bucket list. Use Senior Skip Day as a launching pad to tick off some of the wildest and most cherished experiences on your list. Skydiving? Scuba diving with sharks? The possibilities are endless!
Did You Know?
Did you know that Senior Skip Day is not just limited to high school seniors? College seniors have been known to embrace this rebellious tradition as well. It seems like the desire to skip responsibilities transcends age and educational institutions!