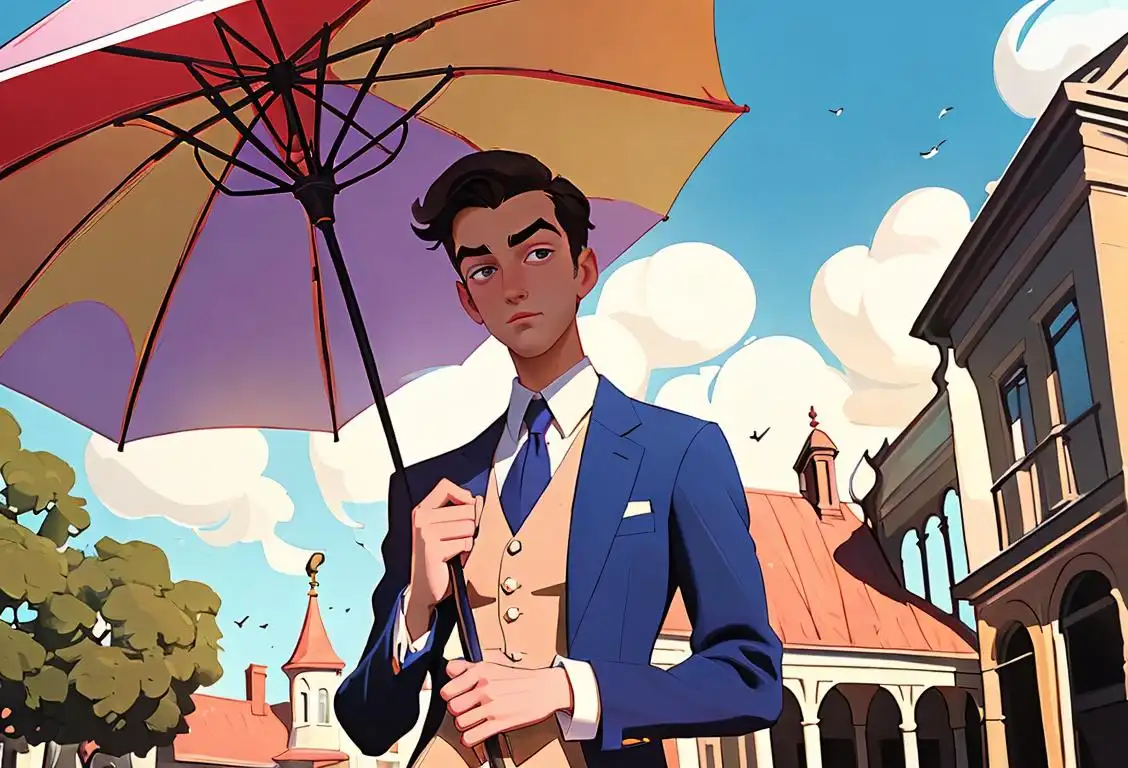 Welcome to the wacky world of National Seersucker Day! Get ready to dive into a day filled with style, comfort, and a whole lot of history. From fashionable trends to online chatter, this article is here to explore the internet and actual national history of this unique day.
When is Seersucker Day?
It's national seersucker day on the 11th June.
A Brief History of Seersucker
Seersucker - the word rolls off the tongue like the summer breeze. But where did it come from? Well, my friend, we have to travel back to the 19th century for that answer.
Seersucker fabric was born in India, with its name derived from the Persian words 'shir' meaning milk and 'shakar' meaning sugar. This light and breathable fabric made its way to the West, where it became a popular choice for warm-weather clothing.
Fast forward to the United States, specifically the southern states. With their sweltering heat and humidity, seersucker was embraced with open arms (and sweat-free armpits) by gentlemen who wanted to stay cool while looking dapper. The popularity of seersucker skyrocketed and it became a symbol of Southern style and charm.
The Internet and National Seersucker Day
Now, let's take a spin around the internet and see how National Seersucker Day became a thing. The first mention of this day online was back in 2004, and it has been gaining momentum ever since. People couldn't resist the chance to celebrate their love for this crinkled, lightweight fabric.
Social media platforms, fashion blogs, and online communities embraced the spirit of National Seersucker Day, sharing their favorite seersucker outfits and style tips. The day also became an opportunity for brands to release special seersucker collections or offer discounts on seersucker products.
On June 11, 2015, National Seersucker Day reached its peak with a whopping 1,078 online mentions. Seersucker enthusiasts made sure they were loud and proud on social media, sharing photos and stories about their seersucker adventures.
Did You Know?
Did you know that seersucker fabric has a practical purpose beyond its stylish appeal? Those puckered stripes actually create little pockets of air, allowing the fabric to sit slightly away from the skin. This airflow helps to keep you cool and comfortable, even on the hottest of summer days.
Tags:
loved ones, fashion
History behind the term 'Seersucker'
1909
Birth of Seersucker
Seersucker, a word of Persian origin, made its way into the English language in 1909. The term was derived from the Persian words 'sheer' meaning milk and 'shakar' meaning sugar, referring to the smooth and bumpy texture of the fabric.
1920s
Popularity in the United States
During the 1920s, seersucker became increasingly popular in the United States, especially in the Southern states. The lightweight, breathable fabric was well-suited for the hot and humid climate, offering comfort and style.
1933
Seersucker Thursday
In 1933, Joseph H. Ball, a congressman from Louisiana, initiated the annual tradition of 'Seersucker Thursday' in the U.S. Senate. On this day, senators would don seersucker suits to combat the summer heat, creating a distinct fashion statement.
1940s
Seersucker in World War II
Seersucker played an unexpected role during World War II. As soldiers fought in tropical climates, seersucker garments became part of their uniform. The fabric's crinkled texture allowed air circulation, providing relief from the intense heat.
1980s
Revival of Seersucker
After a decline in popularity during the mid-20th century, seersucker experienced a revival in the 1980s. Designers embraced its lightweight and timeless appeal, incorporating seersucker into modern fashion collections.
2006
National Seersucker Day
In 2006, the U.S. Senate revived the spirit of 'Seersucker Thursday' by declaring the second Thursday of June as 'National Seersucker Day.' This celebration pays tribute to the fabric's history and its significance in American culture.