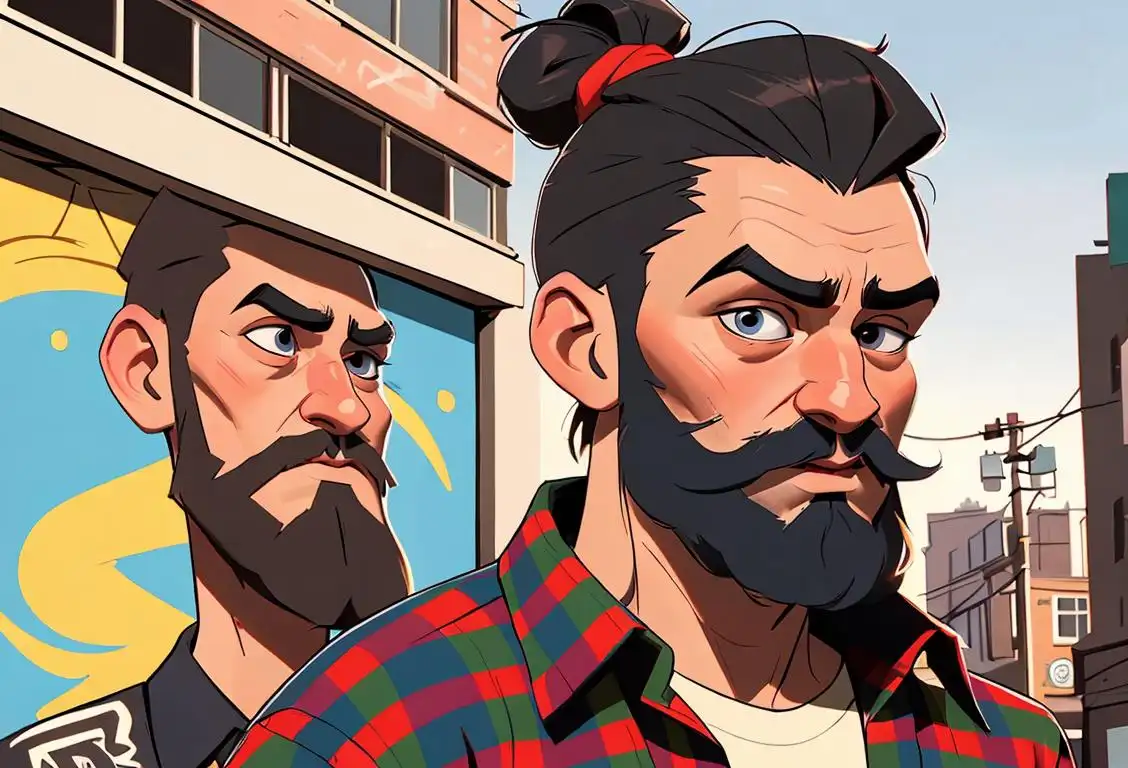 Welcome to the wonderful world of National Man Bun Day! A day that celebrates the manliest of hairstyles - the majestic man bun. Get ready to dive into the rich history and internet frenzy surrounding this iconic hairdo.
When is Man Bun Day?
It's national man bun day on the 11th June.
The Origins of the Man Bun
The man bun, that glorious hairstyle where a man's hair is tied up into a tidy bun on the top of his head, has become a symbol of effortless coolness. But where did it all begin?
Believe it or not, the man bun has a long and storied history. This hairstyle can be traced back to ancient Greece, where statues of male gods depicted with their stylish hair buns have been discovered. Fast forward to the samurai era in Japan, and you'll find warriors rocking top knots that inspired the modern man bun.
However, it wasn't until around 2010 that the man bun experienced a resurgence in popularity. Suddenly, celebrities, musicians, and even your next-door neighbor were proudly sporting this trendy 'do. The man bun became a statement, a rebellion against the clean-cut look, and a bold fashion choice.
The Man Bun on the Internet
With the rise of social media and the ever-expanding internet, the man bun quickly became an internet sensation. Memes, videos, and articles celebrating the man bun flooded our screens. There were debates about its appropriateness, discussions on its appeal, and even tutorials on how to achieve the perfect man bun.
On June 11, 2015, it seemed the whole world joined in unison to celebrate National Man Bun Day. Social media exploded with man bun hashtags, photos, and enthusiastic declarations of love for this iconic hairstyle. It was a day that united hair enthusiasts from all walks of life.
Did You Know?
Did you know that the man bun has been known to have special powers? Legend has it that those who possess the man bun are granted an extra dose of charisma, confidence, and an uncanny ability to find the best avocado toast in town. Use this knowledge wisely!