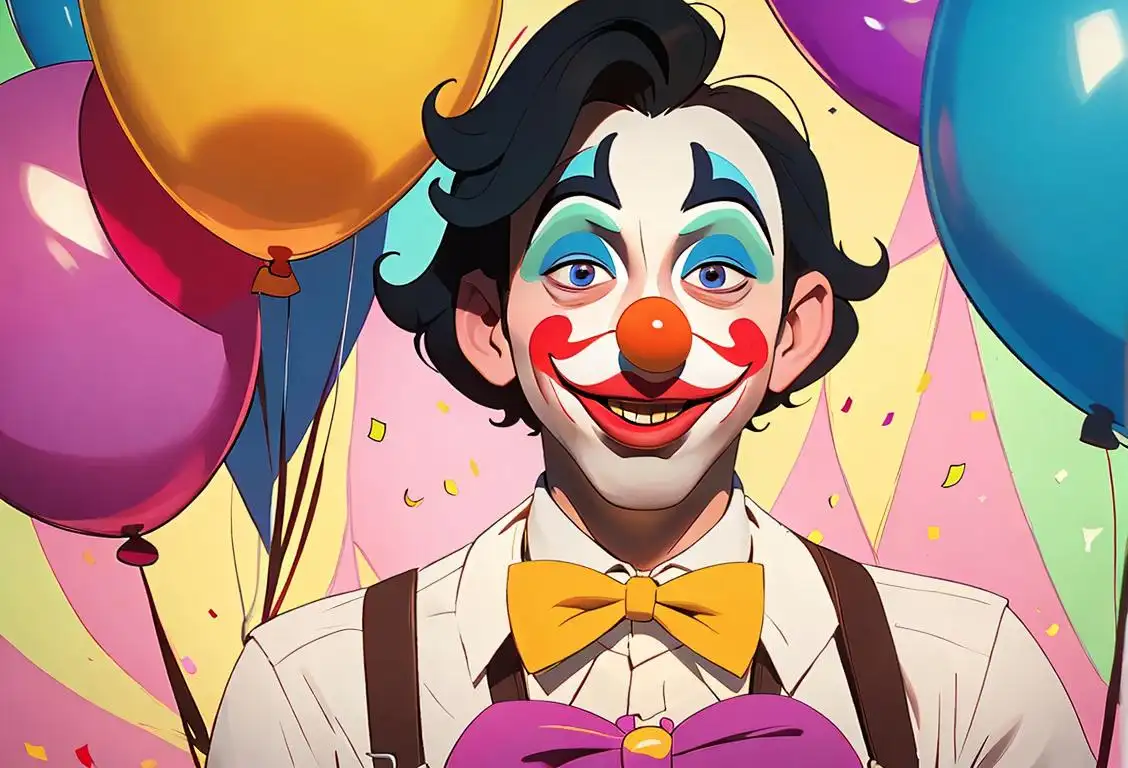 Get ready to laugh until your sides hurt because it's National Funny Day! This is the day for all the jokesters, pranksters, and pun enthusiasts to shine. Whether you're a master of one-liners or a connoisseur of hilarious memes, National Funny Day is here to tickle your funny bone.
When is Funny Day?
It's national funny day on the 12th April.
The Origins of National Funny Day
Have you ever wondered how National Funny Day came to be? Well, let me enlighten you with a tale of laughter and silliness. It all started back in 1997 when the internet was still finding its virtual feet. A group of comedy lovers decided that the world needed a day dedicated to humor, a day to celebrate the joy of laughter in all its forms. They hatched a plan to create a national day that would bring a smile to everyone's face. And thus, National Funny Day was born.
The Internet's Role in Spreading the Laughs
With the explosion of the internet, humor has reached new heights. Memes, funny videos, and viral jokes dominate our online world. Sites like WhatNationalDayIsIt.com have also played a huge part in spreading the word about National Funny Day. People from all walks of life come together to celebrate the power of laughter and share their favorite jokes with the world.
How to Celebrate National Funny Day
So, how can you make the most of National Funny Day? Here are a few ideas to get you started:
Gather your loved ones for a night of laughter-filled games. Play some charades or a round of Cards Against Humanity.
Host a comedy movie marathon. Invite your friends over, grab some popcorn, and laugh hysterically at your favorite funny films.
Share jokes and funny memes on social media. Brighten up someone's day by spreading a little laughter online.
Visit a comedy show or watch a stand-up comedy special. Support local comedians and let their jokes tickle your funny bone.
Challenge your friends to a joke-off. See who can come up with the funniest joke and crown the reigning comedian of the group.
Did You Know?
Did you know that laughter is contagious? Studies have shown that when we see someone laughing, it triggers the same brain regions responsible for our own laughter. So, the more people laughing around you, the more likely you are to burst into laughter too. It's like a hilarious domino effect!
History behind the term 'Funny'
1350
The Origins of 'Funny'
The term 'funny' can be traced back to the year 1350, when it first appeared in Middle English. It originated from the word 'fonny', which meant 'foolish' or 'silly' in Old English. In its early usage, 'funny' was mainly used to describe things or actions that were considered ridiculous or laughable.
1741
The Evolution of 'Funny'
In 1741, the meaning of 'funny' began to shift and expand. It started to be used to describe things that provoked laughter or amusement. This shift coincided with the rise of comedic plays and performances in England and the spreading popularity of humor as a form of entertainment.
1881
Funny as Humor
By 1881, 'funny' had fully transitioned into a term that referred specifically to humor and comedic elements. It became synonymous with being amusing, comical, or causing laughter. As comedy evolved as an art form across different mediums, 'funny' became synonymous with laughter-inducing content.
1927
Funny in Common Vernacular
In 1927, 'funny' had firmly established itself in everyday language and became a commonly used term to describe anything that caused amusement or generated laughter. It became an integral part of the English lexicon, and its usage expanded beyond humor to include anything thought to be peculiar, odd, or unexpected.
Present
Funny in Popular Culture
Today, 'funny' remains a popular term in the English language and is deeply ingrained in popular culture. It is used to describe comedic performances, humorous content in various media, and anything that evokes laughter or amusement. Its versatility allows it to be applied to a wide range of situations and forms of entertainment, making it a vital component of modern society's comedic and entertainment landscape.