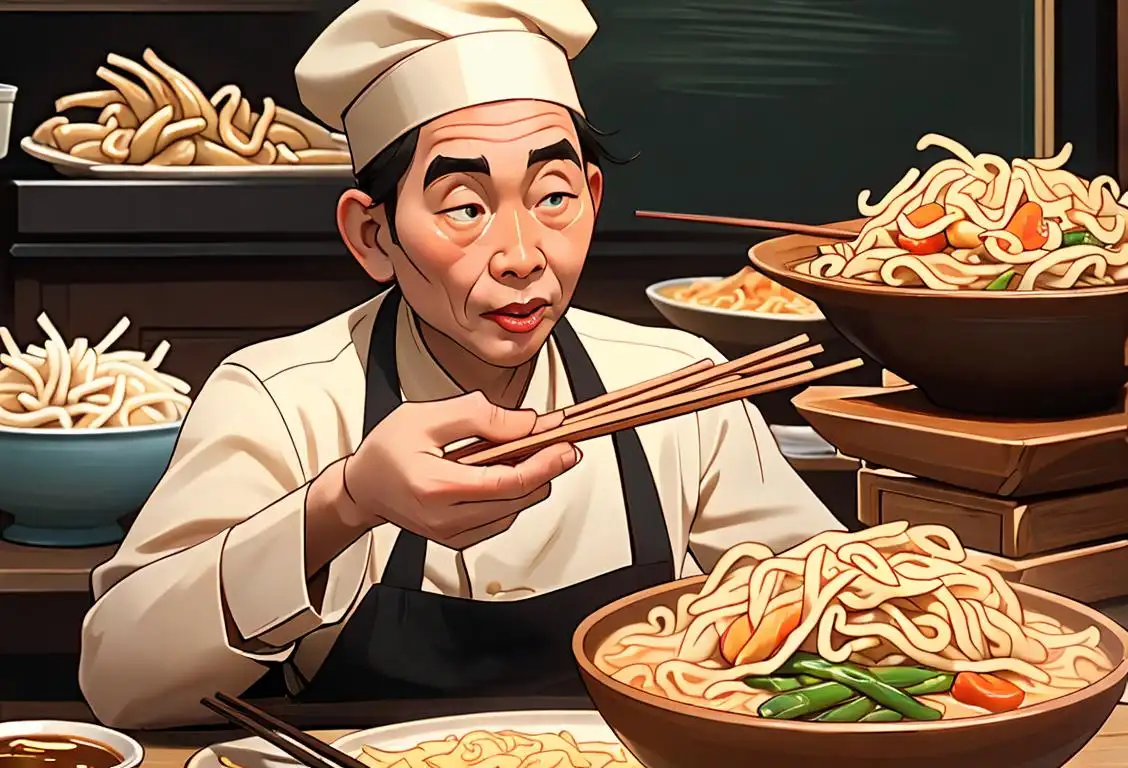 Hey there noodle lovers! Get your chopsticks ready because it's National Eat Your Noodles Day! Whether you're a ramen aficionado or a pasta connoisseur, today is the day to indulge in all things noodle-y. So, bring out your appetite and let's dive into a steaming hot bowl of noodle history!
When is Eat Your Noodles Day?
It's national eat your noodles day on the 11th March.
A Brief Noodle Journey
From the ancient culinary traditions of China to the Italian kitchens of the Renaissance, noodles have been a beloved staple for centuries. These versatile strands of deliciousness come in all shapes and sizes, satisfying our cravings in countless ways.
Legend has it that noodles were first created in China around 4000 BCE, making them one of the oldest known foods. They quickly spread to neighboring Asian countries and became an essential part of their cuisines. Whether it's a bowl of slurpy ramen, a plate of savory pad Thai, or a steaming serving of lo mein, Asian noodles have captured the hearts (and taste buds) of people worldwide.
But let's not forget about the Italian contribution to the noodle world. In the 13th century, Marco Polo returned to Europe from his travels in China, bringing with him the wonder of pasta. Italians put their own spin on noodles and created various shapes like spaghetti, fettuccine, and lasagna. Without their culinary prowess, we wouldn't have the classic dishes we enjoy today.
Celebrating Eat Your Noodles Day
So how should one rejoice on this auspicious day? The possibilities are endless, my friend! You can visit your favorite local noodle joint and savor a hearty bowl of your preferred noodle dish. Or, if you're feeling adventurous, why not try making your own noodles from scratch? Get messy, have fun, and see the magic unfold as simple ingredients transform into delectable strands of happiness.
If you're not much of a cook, fear not! You can still partake in the celebration by sharing your love for noodles on social media. Snap a photo of your favorite noodle creation or share a delightful noodle-related pun. Don't be shy to use the hashtag #EatYourNoodlesDay and connect with fellow noodle enthusiasts from around the world.
Did You Know?
Did you know that the world's longest noodle was made in China and measured a whopping 10,119 feet? It required more than 50 cooks to stretch and handle the massive noodle. That's one seriously impressive carb creation!