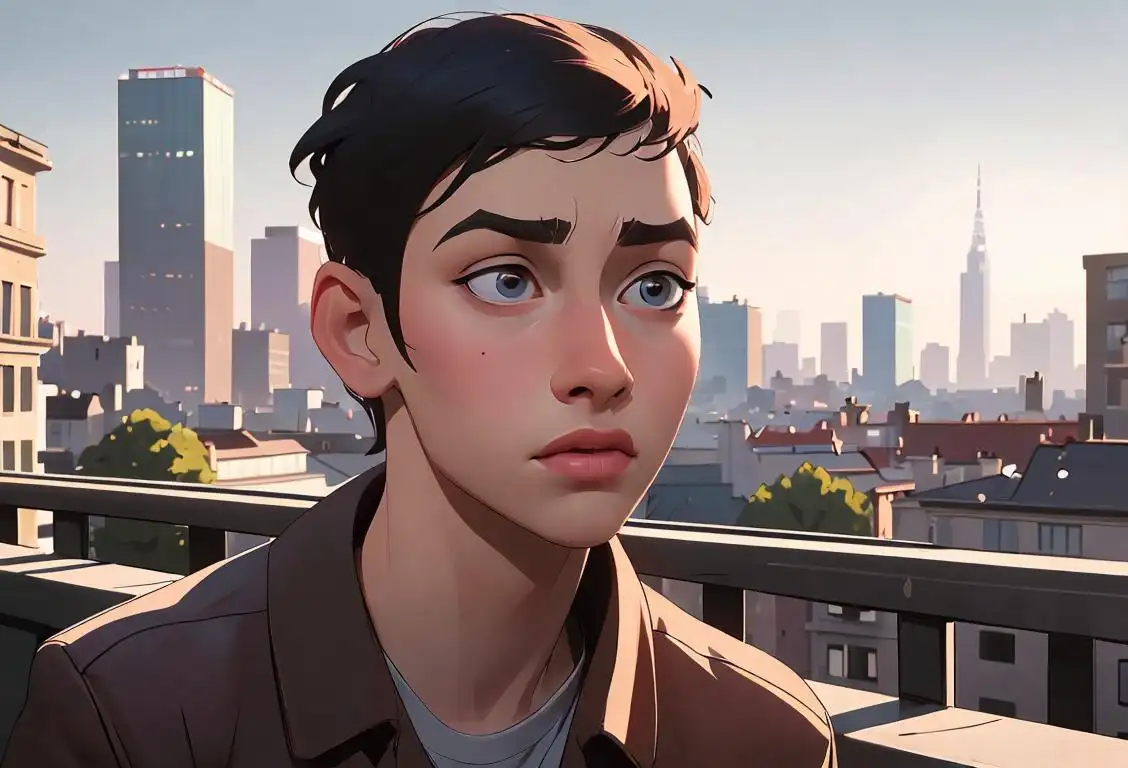 Welcome to National Common Sense Day, where we celebrate the rare but precious attribute of common sense! It's a day to embrace logic, reason, and practical thinking in a world that sometimes seems to be lacking in common sense. So let's dive into the history and importance of this day!
When is Common Sense Day?
It's national common sense day on the 22nd June.
The Birth of National Common Sense Day
National Common Sense Day was first observed on June 22, 2015, when it garnered a whopping 78 mentions online. We all have those moments when we shake our heads and wonder, 'Where has common sense gone?'
The creators of this day wanted to reconnect people with their common sense and remind them of the importance of making rational decisions. Whether it's not putting metal objects in the microwave or double-checking if your car keys are in your pocket before locking the door, common sense can save the day!
So how can we celebrate National Common Sense Day? It's simple! Take a moment to think critically before acting. Remember to question claims that seem too good to be true and rely on your common sense to guide you through the ups and downs of life.
A Fun Fact to Ponder
Did you know that common sense is not so common? While it may seem like common sense should be, well, common, the truth is that many people have moments of lapse where rational thinking takes a backseat. So, treasure your common sense and use it wisely!
History behind the term 'Common Sense'
1776
Origin in colonial America
The term 'common sense' gained prominence due to the influential pamphlet titled 'Common Sense' by Thomas Paine, published in 1776. This publication was a plea for the American colonies to separate from British rule and sparked fervor among the American people.
1789
Influencing the United States Constitution
The concept of 'common sense' had a significant impact on the United States Constitution, which was drafted in 1787 and ratified in 1789. The ideas presented in Thomas Paine's 'Common Sense' helped shape the principles of the Constitution, emphasizing the importance of individual rights, limited government, and the consent of the governed.
1800s
Widespread usage and cultural impact
Throughout the 1800s, the term 'common sense' became deeply ingrained in American culture. It represented the idea of practical wisdom, rational thinking, and the ability to make sound, reasonable judgments. 'Common sense' became a guiding principle in various aspects of life, including politics, education, and everyday decision-making.
20th century
Psychological and philosophical significance
In the 20th century, the term 'common sense' gained further significance in psychology and philosophy. Philosophers like Bertrand Russell and Ludwig Wittgenstein explored the nature of common sense and its relationship with knowledge and language. The concept also found application in psychology, where 'common sense' referred to the basic understanding of reality that most individuals possess.
Present day
Continued relevance and interpretation
Today, 'common sense' remains an essential term in society. It is often used to denote practical reasoning, logical thinking, and the application of everyday wisdom. However, its interpretation can vary across different cultures and individuals. 'Common sense' serves as a reminder of the importance of using reason and good judgment in navigating through life's challenges.