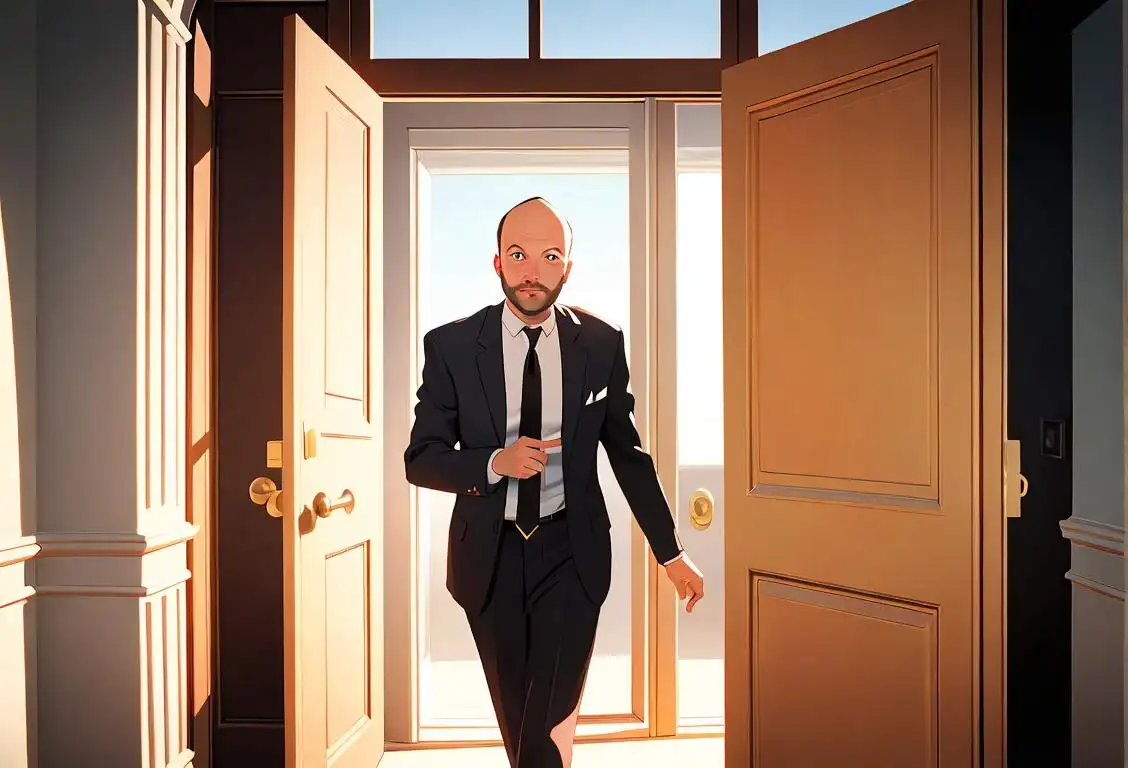 Welcome to WhatNationalDayIsIt.com, where we uncover the fascinating history behind all those wacky national days! Today, we're diving into the delightful celebration known as National Common Courtesy Day. So put on your politeness caps and let's get started!
When is Common Courtesy Day?
It's national common courtesy day on the 21st March.
The Birth of National Common Courtesy Day
Picture this: it's your typical Monday morning commute. You're crammed into a subway car, half-awake, surrounded by strangers with their noses buried in their phones. Suddenly, someone taps you on the shoulder and offers you their seat. Confused, you accept and wonder what the catch is. There is no catch, my friend! You've just experienced a small act of common courtesy.
And this seemingly ordinary act is what sparked the creation of National Common Courtesy Day. Originating in the depths of the internet, this day celebrates the importance of good manners, politeness, and respect for others.
On March 21, 2017, this delightful day garnered a whopping 942 online mentions, making it one of the most talked-about national days of the year.
Embracing Common Courtesy
So, how can we embrace common courtesy in our everyday lives? It's simple, really.
First and foremost, be kind to one another. Hold doors open, offer your seat to someone in need, and always say please and thank you. These small acts of kindness can go a long way in brightening someone's day.
A little tip for all the sports enthusiasts out there: next time you're playing a friendly game, remember to follow the rules and be a gracious winner or loser. It's all about good sportsmanship, folks!
And let's not forget about our loved ones. Show them your appreciation with small gestures like leaving sweet notes or surprising them with their favorite treat. Common courtesy is the secret ingredient for maintaining strong relationships.
Did You Know?
Did you know that common courtesy can have a positive impact on your own mental health? When we treat others with respect and kindness, it not only makes them feel good but also boosts our own mood and overall well-being. So go ahead, spread some kindness!
History behind the term 'Common Courtesy'
1530
Emergence of 'common'
The term 'common' originates from the Latin word 'communis', meaning 'belonging to all' or 'general'. It first appeared in the English language around 1530.
1816
Evolution of 'courtesy'
The word 'courtesy' was derived from the Old French word 'courteis', meaning 'polite' or 'civil'. By 1816, it had become a well-known term in the English language, representing polite behavior and manners.
1830
Combination of 'common' and 'courtesy'
The combination of 'common' and 'courtesy' led to the emergence of the term 'common courtesy'. It referred to the notion of behaving politely and considerately towards others, promoting a sense of shared social norms and respect.
1860
Popularization and acceptance
By the mid-19th century, 'common courtesy' had gained popularity and become widely accepted as a concept. It encapsulated the idea of fundamental good manners and respectful conduct that should be practiced by all members of society.
20th century
Integration into modern society
As society evolved and became more interconnected, the concept of 'common courtesy' became even more essential. It played a crucial role in fostering harmonious relationships, resolving conflicts, and promoting empathy and understanding among people from diverse backgrounds.
Present day
Continued importance of 'common courtesy'
Despite changes in social norms and cultural shifts, 'common courtesy' remains a vital aspect of interpersonal interactions and a foundation for creating a civil society. It serves as a reminder to be mindful of others' feelings, show respect, and practice basic acts of kindness in our everyday lives.