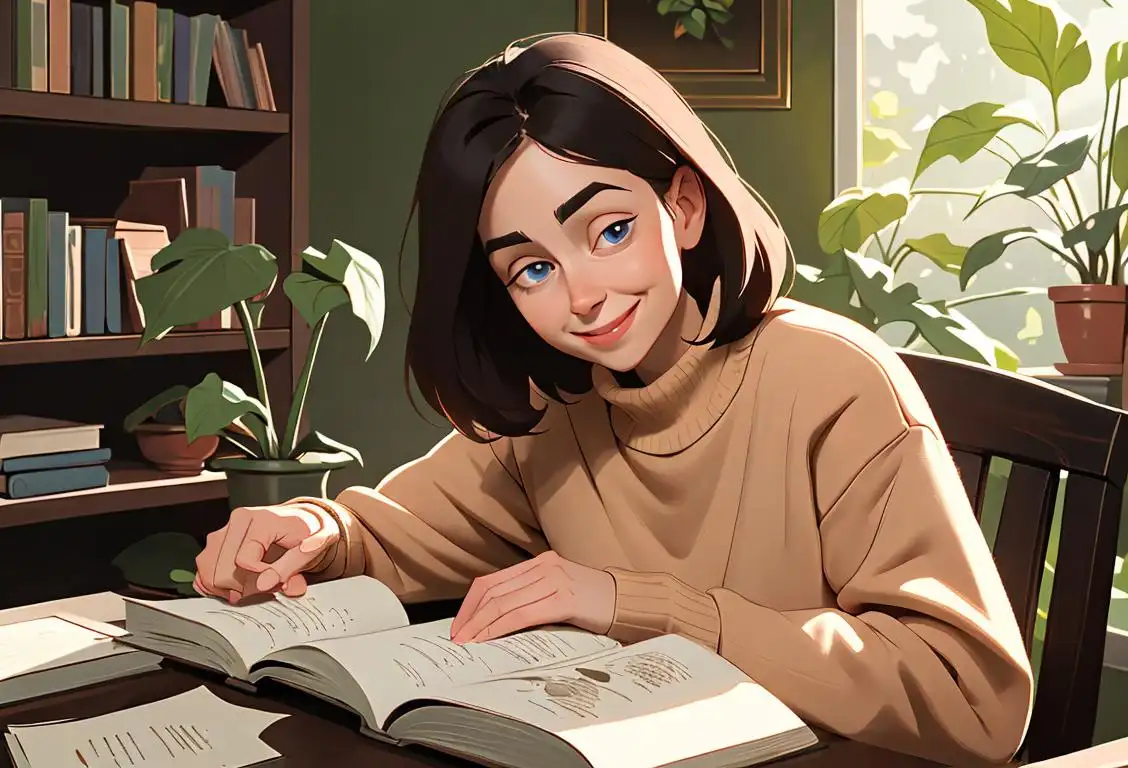 Welcome to the charming world of National Caregiver Day! Get ready to celebrate the unsung heroes who devote their time and energy to caring for their loved ones. Whether it's providing emotional support, assisting with daily tasks, or simply being there when needed, caregivers play a crucial role in the lives of those they care for. So let's dive into the heartwarming history and delightful details of National Caregiver Day!
When is Caregiver Day?
It's national caregiver day on the 6th April.
The Origin of National Caregiver Day
Every year on April 6th, National Caregiver Day honors the selfless individuals who dedicate their lives to taking care of others. While the exact origins of this special day remain a mystery, it's a testament to the extraordinary individuals who make a difference in the lives of their loved ones every single day.
Recognizing the Importance of Caregivers
Caring for someone can be both a rewarding and challenging experience. Caregivers often put their own needs and aspirations on hold to ensure the well-being of their loved ones. National Caregiver Day serves as a reminder to acknowledge and appreciate their tireless efforts.
On this day, people all around the country take the opportunity to express their gratitude to caregivers, offering support, kindness, and thanks. It's a time to raise awareness about the essential role caregivers play in our society and to recognize their unwavering dedication.
Ways to Celebrate National Caregiver Day
There are countless ways to honor caregivers and show your appreciation on this special day. Here are a few heartwarming ideas:
Prepare a delicious meal for a caregiver in your life, or treat them to a well-deserved night off from cooking.
Create a homemade card or heartfelt note expressing your gratitude for all they do.
Offer to lend a helping hand with daily tasks or provide respite care, giving caregivers a chance to recharge.
Donate to organizations that support caregivers and provide resources to help them in their caregiving journey.
Remember, even a small gesture can make a big impact and brighten a caregiver's day.
Did You Know?
Did you know that some researchers believe that laughter can be a beneficial form of therapy for caregivers? Not only does laughter reduce stress levels, but it also boosts mood and strengthens relationships. So, don't forget to sprinkle some laughter in your caregiver appreciation celebrations!
History behind the term 'Caregiver'
1944
Emergence of the Term 'Caregiver'
The term 'caregiver' emerged in 1944 and was initially used in the medical field to describe individuals who provided care and support to patients, particularly those who were chronically ill or disabled. It was coined as a way to differentiate them from other healthcare professionals, such as doctors and nurses.
1969
Widening of the Definition
In 1969, the definition of 'caregiver' expanded beyond the medical context. It started encompassing individuals who provided care and assistance to family members or loved ones, especially those who were elderly or had functional limitations. This change recognized the vital role these individuals play in supporting the well-being of their dependents.
1990
Legal Recognition and Support
The year 1990 marked a significant milestone in the history of 'caregiver' as the term gained legal recognition in the United States through the passage of the Americans with Disabilities Act (ADA). This act protected the rights of individuals with disabilities and recognized the crucial role of caregivers in assisting them in daily activities and enhancing their quality of life.
2004
International Focus on Caregiving
In 2004, the World Health Organization (WHO) launched the 'Global Strategy on Aging and Health,' which emphasized the importance of recognizing and supporting caregivers worldwide. This initiative aimed to raise awareness about the challenges faced by caregivers and promote the development of policies and programs to provide them with adequate resources and support.
Present
Growing Recognition and Advocacy
In the present day, the term 'caregiver' continues to gain recognition and importance globally. Various organizations and advocacy groups have emerged to support caregivers, offering resources, education, and respite services. The crucial role of caregivers has been acknowledged as essential for maintaining the physical, emotional, and social well-being of both care recipients and the caregivers themselves.