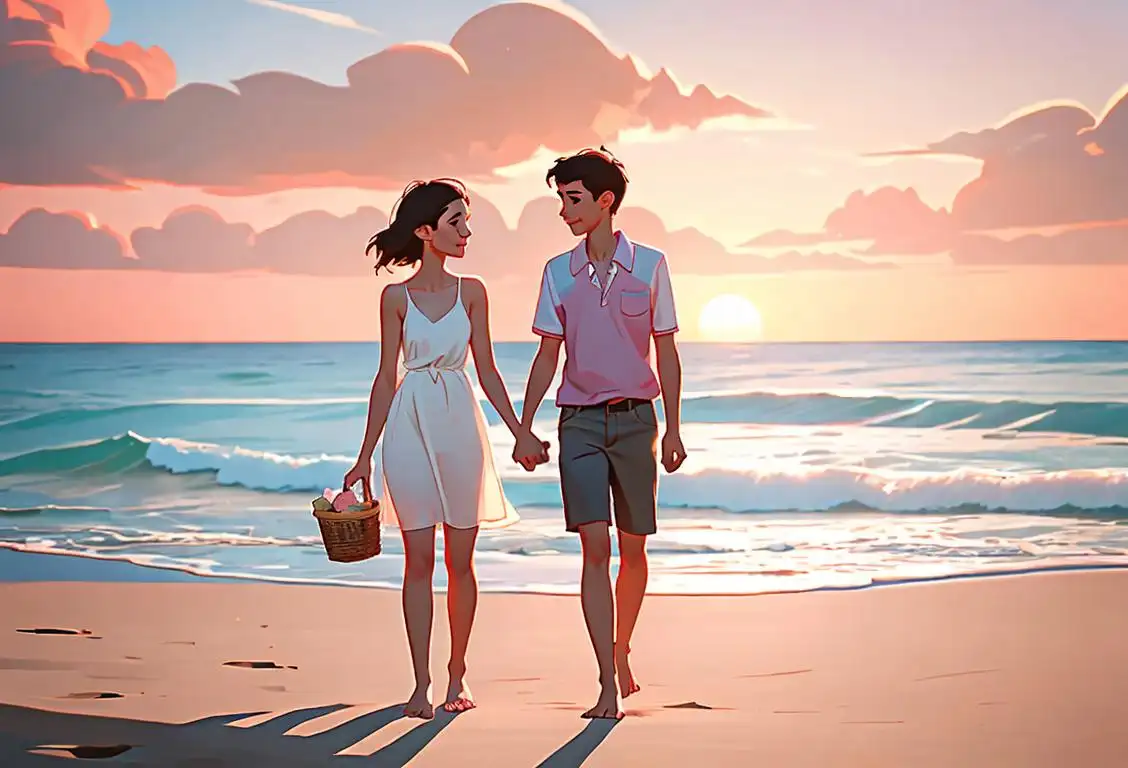 Hey there lovebirds! Are you ready to celebrate National Boyfriend Girlfriend Day? It's the perfect occasion to pamper your significant other and appreciate the awesomeness of your relationship. So get your lovey-dovey mood on and let's dive into the world of Boyfriend Girlfriend Day!
When is Boyfriend Girlfriend Day?
It's national boyfriend girlfriend day on the 4th October.
The Origins of National Boyfriend Girlfriend Day
Contrary to popular belief, National Boyfriend Girlfriend Day isn't a holiday that has been around since the dawn of time. It's a day that originated right here, on the internet! Yes, our beloved online world created this special day to celebrate the joys of being in a boyfriend-girlfriend relationship.
The exact origins of this day are a bit mysterious, but it seems to have gained popularity around October 4, 2016. Perhaps someone wanted to spread a little extra love in the fall season, who knows?
Celebrating National Boyfriend Girlfriend Day
Now, you may wonder how to properly celebrate this delightful day. Well, fear not! We've got some fabulous suggestions for you.
First and foremost, it's all about quality time together. Plan a special date night or a fun activity that you both enjoy. Whether it's going for a romantic dinner, taking a dance class, or going on a spontaneous adventure, make sure to focus on each other.
A little creativity goes a long way on National Boyfriend Girlfriend Day. Show your partner how much they mean to you by crafting a heartfelt gift or writing them a heartfelt love letter. It doesn't have to be fancy, just something that comes from the heart.
Did You Know?
Did you know that National Boyfriend Girlfriend Day is not just for romantic partners? It's also a day to celebrate the beautiful bond between close friends. So whether you're in a relationship or not, you can still join in on the fun and appreciate the meaningful connections in your life.
History behind the term 'Boyfriend Girlfriend'
1900
Emergence of the term 'boyfriend'
The term 'boyfriend' first appeared in the early 20th century. It was derived from the combination of the words 'boy' and 'friend.' In this context, 'boy' referred to a young man or a male companion. The term initially described a close male friend or companion, rather than a romantic partner.
1920
Introduction of the term 'girlfriend'
In the 1920s, the term 'girlfriend' emerged to parallel the term 'boyfriend.' It was used to refer to a female friend or companion. Similar to the term 'boyfriend,' 'girlfriend' did not necessarily denote a romantic relationship at this stage. It simply referred to a close female friend.
1930
Romantic connotations start to emerge
During the 1930s, the terms 'boyfriend' and 'girlfriend' began to acquire romantic connotations. People started using these terms to describe individuals they were dating or romantically involved with. This shift in meaning was influenced by cultural changes and the increasing acceptance of romantic relationships outside of marriage.
1950
Popularity of the boyfriend-girlfriend relationship
By the 1950s, the popularity of the term 'boyfriend-girlfriend' soared. It became widely used to describe a committed romantic relationship between a man and a woman. The rise of dating culture and the prevalence of courtship rituals contributed to the widespread adoption of this term.
1960
Recognition of same-sex relationships
In the 1960s, societal attitudes towards relationships expanded, and the term 'boyfriend-girlfriend' started to include same-sex relationships. People began to use the term to describe committed relationships between two male or two female partners. This recognition represented a shift towards inclusivity and the acknowledgement of diverse relationship dynamics.
2000
Variety of relationship dynamics
In the 21st century, the term 'boyfriend-girlfriend' encompasses a wide range of relationship dynamics. While traditionally associated with heteronormative relationships, it now includes LGBTQ+ partnerships as well. Additionally, people use alternative terms such as 'partner' or 'significant other' to describe their romantic relationships, reflecting the evolving understanding of romance and partnership.