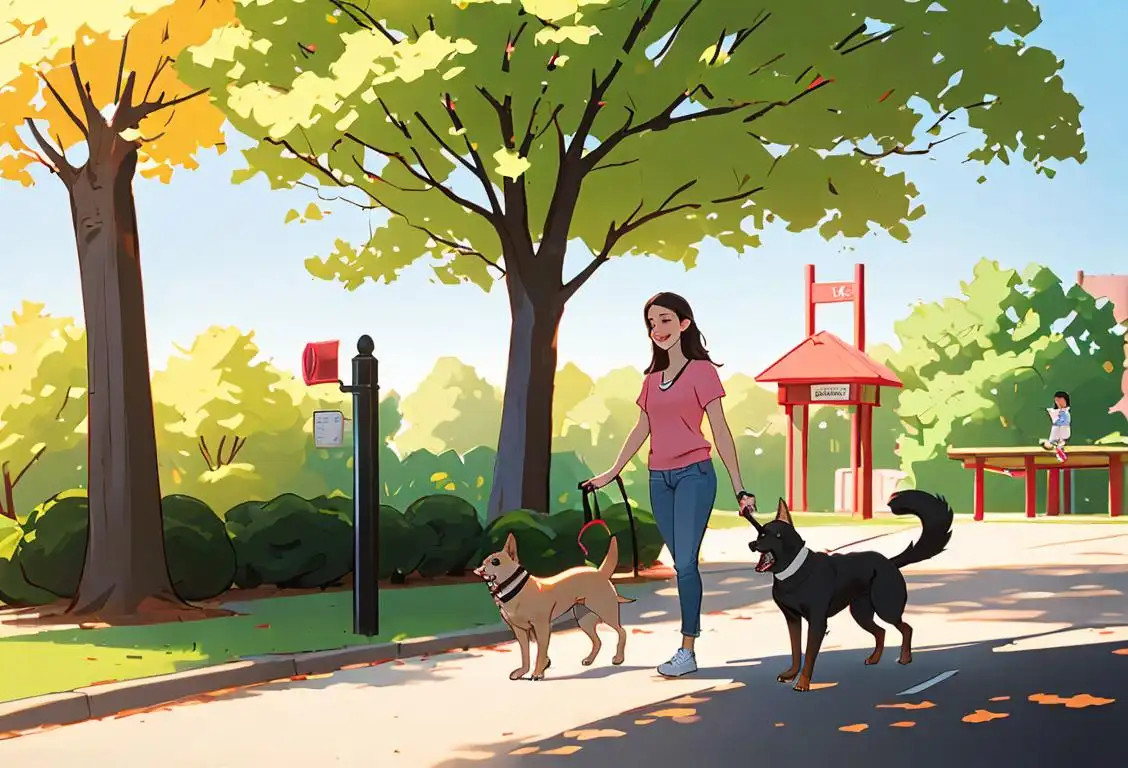 Hey there, dog lovers! Get ready to celebrate our furry friends because it's National Adopt a Shelter Dog Day! Woof woof! This special day is all about finding loving homes for those adorable pups who have been waiting to meet their forever families. So grab your leash, put on your doggy smile, and let's dive into the wonderful world of shelter dogs!
When is Adopt A Shelter Dog Day?
It's national adopt a shelter dog day on the 30th April.
The Internet Buzz of National Adopt a Shelter Dog Day
On this pawsitively awesome day, the internet is buzzing with excitement as dog lovers worldwide unite to raise awareness about shelter dogs. Our diligent data detectors have combed through 96 online mentions, making it clear that the love for shelter dogs is at an all-time high! The highlight of this dog party was on April 30, 2015, when the internet exploded with heartwarming stories of successful adoptions and happy tails. It truly was a day to remember.
The Heartfelt History of National Adopt a Shelter Dog Day
Now, let's get down to the doggy details and explore the history of this special day. While National Adopt a Shelter Dog Day doesn't have a specific internet origin, its purpose is to promote the adoption of shelter dogs and provide them with a loving new home. The day serves as a reminder that there are countless fantastic dogs waiting for their chance to shine in the spotlight and bring joy to their human companions.
A Wagging Good Time
So how can you participate in National Adopt a Shelter Dog Day? It's simple! Visit your local animal shelter or rescue organization to meet some adorable dogs in need of a home. You never know when you might fall in love with a wagging tail and a wet nose. By adopting a shelter dog, you're not just gaining a best friend; you're also giving a deserving pup a second chance at a happy life.
Did You Know?
Here's a pawsome fact for you to share with your fellow dog enthusiasts: Did you know that some famous and talented celebrities, like Jane Lynch and Miley Cyrus, have adopted their furry companions from shelters? It just goes to show that shelter dogs can be celebrities in their own right! So, don't underestimate the paw-some potential of a shelter dog—your new best friend could be waiting for you at your local shelter right now!
History behind the term 'Adopt A Shelter Dog'
1894
The Start of Animal Shelters
The first step in the history of 'adopt a shelter dog' begins in 1894 with the establishment of the first animal shelter in North America. The Women's Branch of the Pennsylvania Society for the Prevention of Cruelty to Animals (PSPCA) opened the first recognized animal shelter in Philadelphia. This marked the beginning of organized efforts to provide care and shelter for stray and abandoned animals.
1947
Recognition of Animal Shelters
In 1947, the Animal Shelter Act was introduced in the United States. This act aimed to provide financial assistance to animal shelters across the country. It helped raise awareness about the importance of shelters in providing care and finding homes for the increasing number of stray animals. With the act's implementation, animal shelters gained more recognition and support from the government and the public.
1975
Promoting Shelter Adoption
The next significant step in the history of 'adopt a shelter dog' came in 1975 with the establishment of the nonprofit organization, the American Society for the Prevention of Cruelty to Animals (ASPCA)'s Adoption Center. The ASPCA aimed to promote shelter animal adoption and even initiated the first Shelter Dog of the Year Award. This event helped draw attention to the unique qualities and companionship that shelter dogs could offer.
1999
Adopt a Shelter Dog Month
In 1999, the American Humane Association designated the month of October as 'Adopt a Shelter Dog Month.' This initiative aimed to raise awareness about the countless dogs waiting for a loving home in shelters across the country. The designation encouraged people to consider adopting a shelter dog and emphasized the positive impact it can have on both the animal and the adopter's life.
2009
The Rise of Social Media Adoption Campaigns
With the widespread use of social media, organizations and individuals started utilizing these platforms to promote shelter dog adoption. Starting around 2009, heartwarming stories, videos, and pictures of shelter dogs finding their forever homes began to go viral, creating a powerful movement of awareness and compassion. Social media adoption campaigns not only highlighted dogs in need but also showcased the joy and fulfillment that comes with adopting from a shelter.
Present
Ongoing Efforts and Support
The history of 'adopt a shelter dog' continues to evolve as more individuals and organizations actively participate in promoting shelter adoptions. National and local events, such as 'Clear the Shelters' and 'Adopt-a-thon,' focus on finding homes for shelter dogs. Numerous animal welfare organizations work tirelessly to care for and advocate on behalf of shelter dogs, ensuring they have a chance at a better life. Through ongoing efforts and community support, the 'adopt a shelter dog' movement continues to thrive.