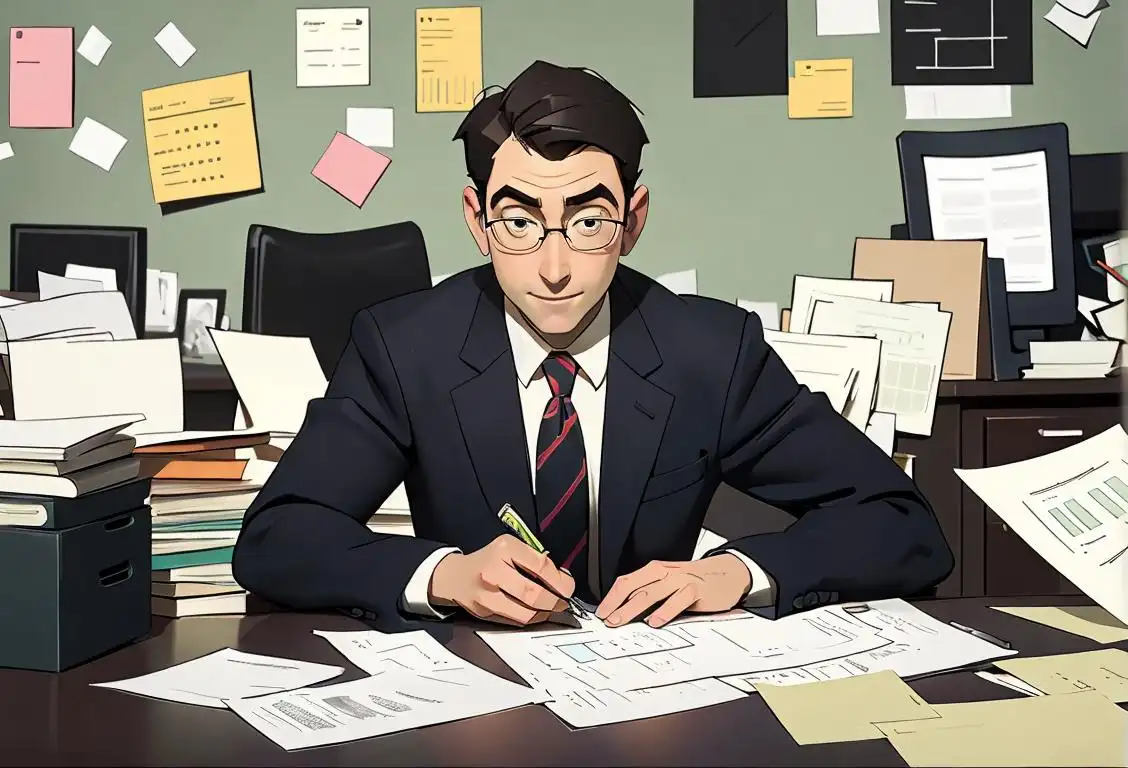 Welcome to WhatNationalDayIsIt.com, where we uncover the fascinating history behind all those wacky national days! Today, we're diving into the world of numbers and spreadsheets as we celebrate National Accounting Day. So, grab your calculator and let's crunch some fun facts!
When is Accounting Day?
It's national accounting day on the 11th May.
The Origins of National Accounting Day
Every year on the 11th of May, accountants around the country put on their green visors and celebrate National Accounting Day. But why? Well, it all started back in 1971 when an accounting professor named Louis Goldberg decided to give the profession the recognition it deserved.
Goldberg, who had a knack for numbers and a heart for accountants everywhere, spearheaded a nationwide campaign to establish a day dedicated to the hard-working men and women in the accounting industry. With the support of his colleagues and accounting associations across the United States, National Accounting Day became a reality.
Since its inception, National Accounting Day has grown in popularity and now serves as a platform to honor the important role accountants play in our lives. From balancing budgets to keeping businesses on track, these number crunching wizards are the unsung heroes of the financial world.
How to Celebrate National Accounting Day
Wondering how you can join in the festivities? Here are a few ideas:
Send a thank-you card to your accountant. They'll appreciate the recognition!
Create a spreadsheet detailing your monthly expenses. Who knows, you might uncover a hidden talent for numbers!
Indulge in some accounting humor. You know, just for the pun of it!
Did You Know?
Did you know that the world's oldest known accounting records date back over 7,000 years? Ancient civilizations, such as the Mesopotamians and Egyptians, used simple accounting systems to keep track of their assets and transactions. Talk about an ancient profession that stood the test of time!